Bonner County History - Jan. 12, 2021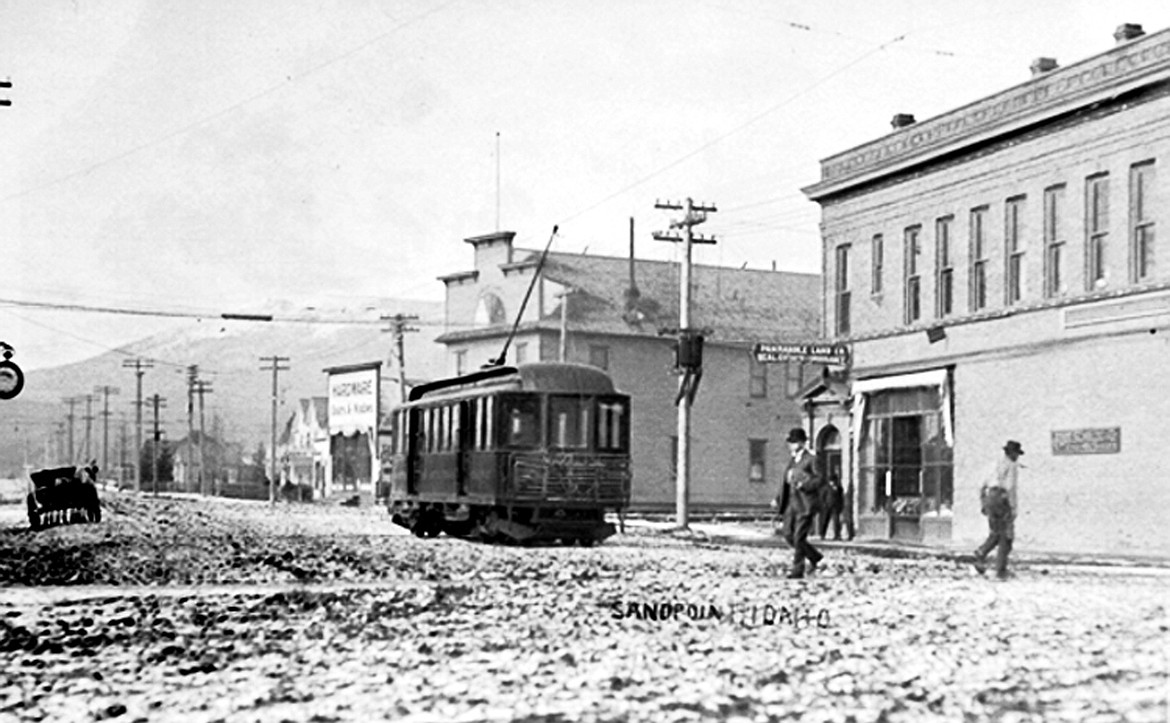 |
January 12, 2021 1:00 AM
From the archives of the
Bonner County History Museum
611 S. Ella Ave., Sandpoint, Idaho, 83864
208-263-2344
50 Years Ago
Sandpoint News-Bulletin
Jan. 12, 1971 – PROUDLY WE SALUTE
Army Maj. Alexander R. Russell, son of Mrs. Howard W. Davis, Sandpoint, participated in exercise Acid Test III, a northern warfare training operation at Ft. Greely, Alaska, Nov. 30 - Dec. 14. Combined Canadian forces joined with the U.S. Army, Alaska elements and the Alaskan Air Command and Air National Guard in tactical maneuvers designed to train test individuals in cold weather warfare. Major Russell is stationed at Ft. Richardson, Alaska as commanding officer of the 90th Aviation Co., 19th Aviation Bn.
•••
SADDLE CLUB OFFICERS REELECTED
Sandpoint Saddle Club held its yearly banquet in the Pastime banquet room, re-electing these officers: Henry LaFever, president; Jim Martin, vice president; Jean Offerman, secretary; W.C. "Fats" Racicot, treasurer; and Jean Martin, reporter. Elected to the board of directors to serve with Veldonna Osborn, Jim Gallaher and Wes Osborn were George Jeffers and Jim Martin. Gertrude Racicot won the door prize.
•••
JUDY ANN BADER ENGAGEMENT TOLD
Mr. and Mrs. Eldon Bader of Samuels announce the engagement of their daughter, Judy Ann, to Brian McComas, son of Mrs. Dale Strecker, Sandpoint, and Glenn McComas, Spokane. The couple are 1968 SHS graduates. The bride-to-be is employed as a secretary at Spokane Valley General Hospital in Opportunity, Wash., and the future bridegroom is a junior at the U of I. A June wedding is planned.
100 Years Ago
Pend d'Oreille Review
Jan. 12, 1921 – EDITORIAL OPINION
The drive to buy the K.P. structure for a memorial building (for soldiers) should be nipped in the bud. The building is not designed for such a purpose, would need remodeling to the extent of the costs of building a new structure and has no surroundings which would be a setting for a memorial building. Bonner county's memorial should be a fitting structure built where there can be a setting for it, that it may become a lasting monument to the men in whose honor it is built.
•••
LIBRARY ENRICHED
As a result of the Civic club's library shower, the local library was enriched by between 125 and 150 volumes. During the gathering, Mrs. E.D. Farmin spoke on the history of the local institution, which began in 1910 with 860 volumes while the number today is 2053. She said the institution is not supported as it should be and the pay of city librarian Miss Ida Brundage amounts to but 25 cents per hour.
•••
NEWS FROM BUNGALOW
Rainfall of last week continued until all the first snowfall was entirely melted and sleighhaul was completely tied up. Everyone resorted to wheeled rigs as means of travel. Tuesday of this week snow began falling again and reached such a depth that sleighing seems evident once again.
For more information, visit the museum online at bonnercountyhistory.org.
---