Panhandle braces for winter windstorm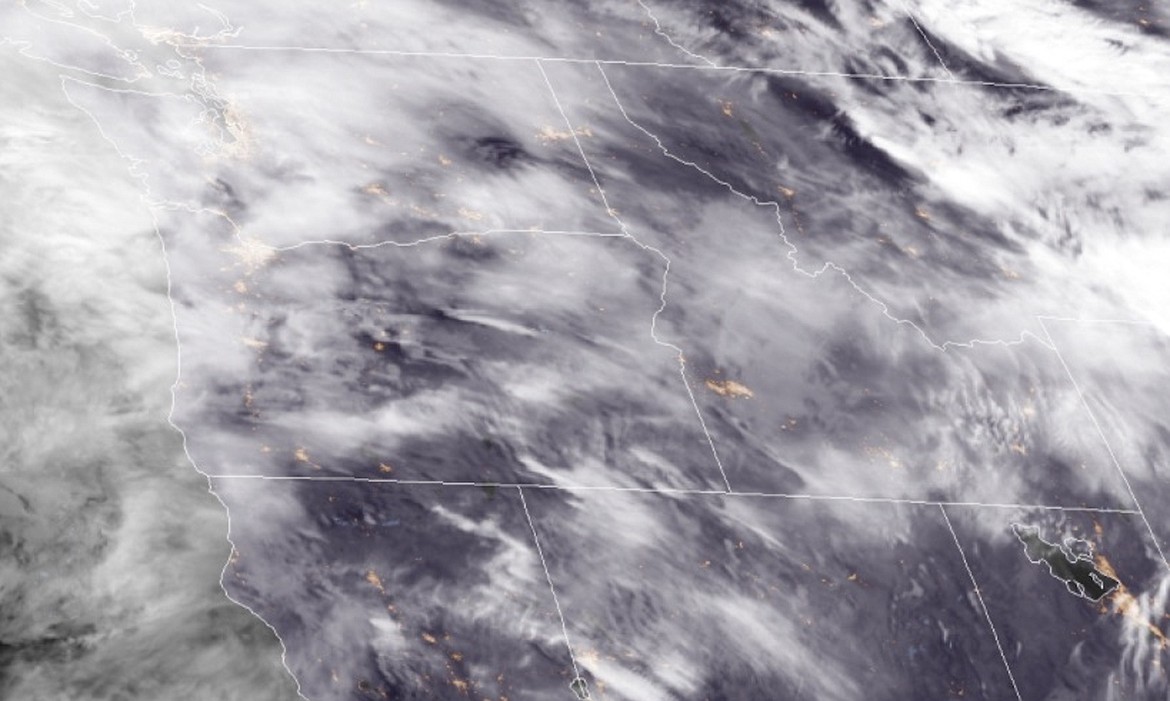 The National Weather Service in Spokane said a passing cold front could pack wind gusts as high as 55 mph.
(Image courtesy NATIONAL WEATHER SERVICE)
by
KEITH KINNAIRD
News editor
|
January 13, 2021 1:00 AM
SANDPOINT — The National Weather Service in Spokane is warning high winds today could dislodge unsecured objects and cause power outages because of limbs and trees falling across power lines.
A passing cold front is expected to bring with it southwest winds of 20-30 mph, with gusts reaching as high as 55 mph, according to a wind advisory released on Tuesday. The advisory is in effect from 3 a.m. to 4 p.m.
Recent rain and snowmelt will likely produce small creek rises and heighten the potential for rock slides in steep terrain, the Weather Service said. Precipitation is forecasted to taper off Wednesday and a brief break in the weather is expected Thursday through early Friday.
"Travel will be difficult, especially for high-profile vehicles," the advisory states.
The weather advisory counsels motorists to use extra caution, especially if they are behind the wheel of taller vehicles. It also advises securing outdoor objects.
Utility provider Avista said wet, saturated soil, combined with high winds, will bring the likelihood of power outages from fallen limbs and trees.
"Avista is prepared to respond and is urging customers to prepare for potential storm damages and outages," the company said in a news release.
Avista said its crews are ready with fueled and stocked fleet vehicles, warehouse supplies are in place in Spokane and outer offices, assessment teams are standing by along with wire guard teams to help ensure public safety near downed power lines, tree crews are prepared, and employees are moving from their typical day-to-day responsibilities to assist in storm-related activities.
With sustained winds expected, estimated restoration times are not likely to be available until the storm has passed and Avista is able to complete assessments, which may take 24 hours or more, depending on the extent of the damage. Customers can expect to see current outage numbers on the outage map at myavista.com/outage while the estimated restoration time will note that outages are under assessment. As assessments are complete and more information is known, estimated restoration times will be updated on the outage map.
Bonner County's director of Emergency Management, Bob Howard, said saturated soils could increase the chances for mudslides and is urging motorists to use caution if they encounter flooded roadways.
"Be cautious driving when there's water over the roadway," said Howard, adding that the water may obscure hazards that are just under the surface.
There were no reports of road damage or slides on Tuesday. Howard is also urging landowners not to divert stormwater from their property onto county roadways.
Keith Kinnaird can be reached at kkinnaird@bonnercountydailybee.com or followed on Twitter @KeithDailyBee
---