Bonner County History - Jan. 14, 2021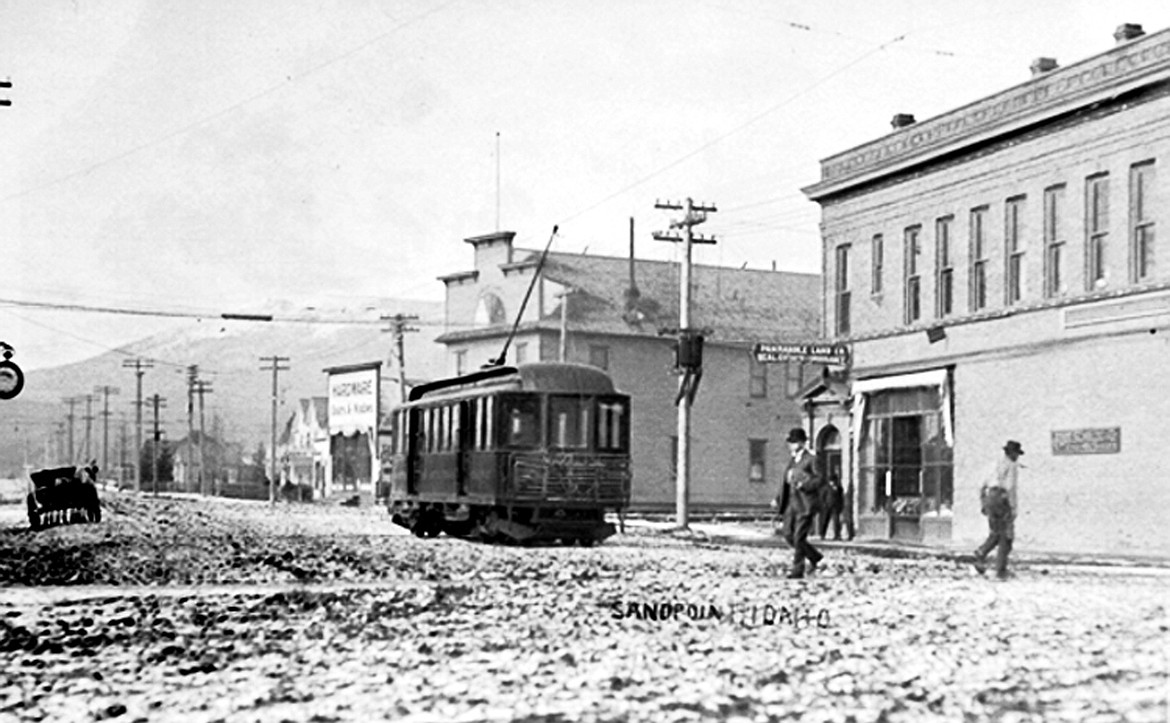 |
January 14, 2021 1:00 AM
From the archives of the
Bonner County History Museum
611 S. Ella Ave., Sandpoint, Idaho, 83864
208-263-2344
50 Years Ago
Sandpoint News-Bulletin
Jan. 14, 1971 – NEW RADIO MAN
Laurence R. Davis of Sandpoint joined Sheriff Robert H. Wilcox's staff this week as night radio operator. He replaces Don Nelson who resigned recently to accept another position.
•••
STUDENT PAPER STIRS CONTROVERSY
A four-page paper identified as "SHS Underground," which made its appearance at Sandpoint Senior High School last Thursday, is the subject of widespread discussion among parents, school officials and students. Some faculty members were singled out for criticism, and one article was highly critical of the student body president. An article captioned "Marijuana" asserted there are many students "that blow dope in the school." The SHS Underground listed Brandt Miller as editor and staff members Jack Knaggs, Bruce Wells, Larry Jeffres, Greg Stich, Tom Jones, Tim Cochran and Rick Heitman. The matter is under administrative study to determine what action should be taken.
•••
FINE QUALITY x LOW PRICE = IGA VALUE!
Pillsbury's 2-layer Cake Mixes, 4 pkgs. $1.09; 40 oz. Pkg. New Bisquick, 39c with coupon; 20 Lb. Sack Potatoes, 67c; Kool Aid, All flavors, 4c Pkg. IGA 5th Avenue Shopping Center; Plenty of Free Parking. We Give S&H Green Stamps.
100 Years Ago
Pend d'Oreille Review
Jan. 14, 1921 – BLANCHARD ICE HARVEST
Spokane's Hazelwood company will start its ice harvest at Bonanza lake at Blanchard. The ice is nine inches thick and was ready for cutting, but soft weather and rain yesterday and today will delay operations. The company has bunkhouses and cook shacks at Blanchard and will employ 150-175 men in the harvest, filling their own ice houses and 1000 cars for the S.I. and Milwaukee railroads.

•••
TRICKY WEATHER
The weather gods are playing tricks on the Pend d'Oreille valley. Cold, chinook, snow, rain, freeze and thaw have followed in rapid succession. Monday night the mercury went down to the winter's low mark, 2 degrees above zero. Tuesday night the thermometer read 3 above. Since then, intermittent snowfalls gradually turned to fine rain. This morning the mercury showed 40 degrees while the coldest point last night was 31. Streets and roads are seas of soft slush.
•••
CITY BREVITIES
Waldemir Kaer of Hope was in the city, bringing along a 150-pound chunk of ore from the North Star claim on the Hope Mining & Milling co. The specimen, taken from a two-foot vein, has heavy copper deposits and will probably be taken to the Spokane mining congress Feb. 28 to March 5.
The Bonner County Medical society elected officers: President, Dr. N.R. Wallentine; vice president, Dr. F.W. Didier; secretary, Dr. C.P. Stackhouse.
For more information, visit the museum online at bonnercountyhistory.org.
---