Bill would kill COVID attendance restrictions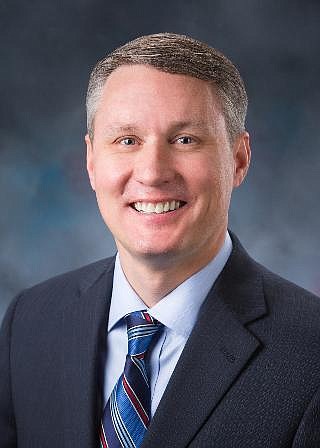 by
CRAIG NORTHRUP
Hagadone News Network
|
January 15, 2021 1:00 AM
An Idaho legislator introduced a bill Thursday that would dismantle a key health protocol in Gov. Brad Little's Idaho Rebounds plan to combat the coronavirus.
Rep. Brent Crane, R-Nampa, introduced legislation onto the State Affairs Committee agenda Thursday that looks to unwind limits on gatherings initially introduced as part of Little's plan to re-open the economy in the wake of the COVID-19 pandemic.
Specifically, the bill would eliminate the gathering provisions in each stage of Little's Idaho Rebounds orders, which, in part, call for varying limits on how many people can congregate in one place at one time. For example, groups of 10 or more people are prohibited, with certain exceptions, such as worship services and political gatherings.
Crane told the committee he was inspired to act after hearing complaints about parents' inabilities to see their children play school sports.
"What has happened to these children in the midst of this pandemic, in my opinion, is unconscionable," Crane told the committee. "As you're well aware, they're allowed to go to school, so these kids can mix and mingle all day at school. But God forbid if those kids go to a basketball game, and they bring mom and dad and grandma to the basketball game."
Little's 10-person rule, a recommendation from the Idaho Department of Health and Welfare, was signed in mid-November, shortly before Thanksgiving weekend.
The 10-person limit was extended again Dec. 30.
Little has said the gathering restrictions he put in place will help save the state's health care system and curtail the spread of the disease Health and Welfare reports has taken the lives of 1,564 Idahoans.
Crane said Idahoans should be free to choose whether or not to attend such events on their own, and that it shouldn't be up to the state to decide such matters.
"The governor is the individual that set 10 persons or more that couldn't be together," Crane said. "So all we're saying is, should you … pass this resolution, that provision of the emergency order is no longer in place, so you could have from one to infinity individuals that choose to meet at an event."
The motion to accept the legislation passed State Affairs, which means the bill will get a full hearing before the committee. If approved, it would go to the full House.
---