Oral arguments set in asphalt plant case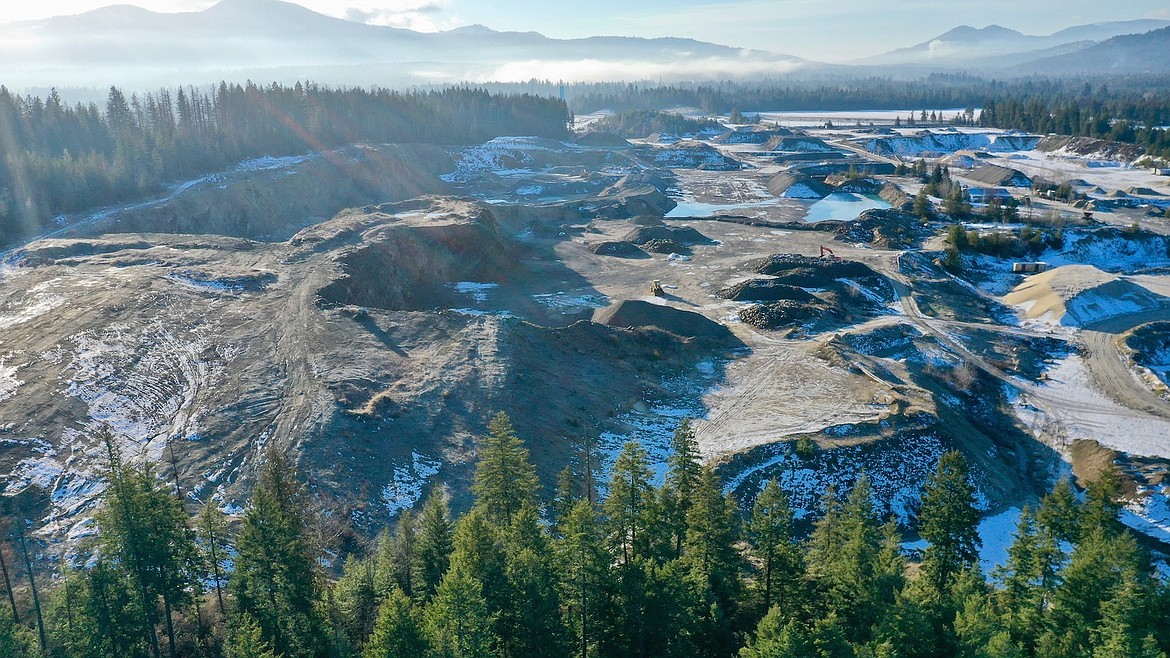 (Courtesy photo) This aerial image captured by a drone shows the Sagle gravel pit where an asphalt batch plant is planned.
by
KEITH KINNAIRD
News editor
|
January 19, 2021 1:00 AM
SAGLE — Idaho's top bench is scheduled to hear oral arguments in the contentious dispute over a plan to relocate an asphalt batch plant.
The Idaho Supreme Court is scheduled to take up the matter in Boise on Wednesday, Feb. 17. The hearing is set for 11:10 a.m. and is being conducted over Zoom video. A group of Sagle landowners filed suit against Bonner County, Frank Linscott and Interstate Concrete & Asphalt in 2019 to halt the relocation project.
Bonner County commissioners approved the relocation project, prompting adjacent and nearby landowners to seek a judicial review. Counsel for Linscott and Interstate argued the citizens group lacked standing to bring the legal action.
District Judge Jeff Brudie, however, ruled that the group did have standing, but held that the court did not have standing to take up allegations that Linscott's surface mining operation had repeatedly violated Bonner County's land use ordinances because determinations on the alleged violations had never been made at the county level.
"This court is not empowered to render a legal conclusion on a property's compliance with county ordinances when the issue has not been properly raised below," Brudie said in a 2020 ruling.
Brudie affirmed the board of county commissioner's approval of the project and said the court would defer to the county's interpretation and application of its ordinances.
Opponents of the batch plant proposal appealed Brudie's determination last year. Bonner County, Linscott and Interstate filed cross appeals, according to court documents.
Keith Kinnaird can be reached at kkinnaird@bonnercountydailybee.com and followed on Twitter @KeithDailyBee.
---