Idaho Conservative Agenda released as legislators get back to work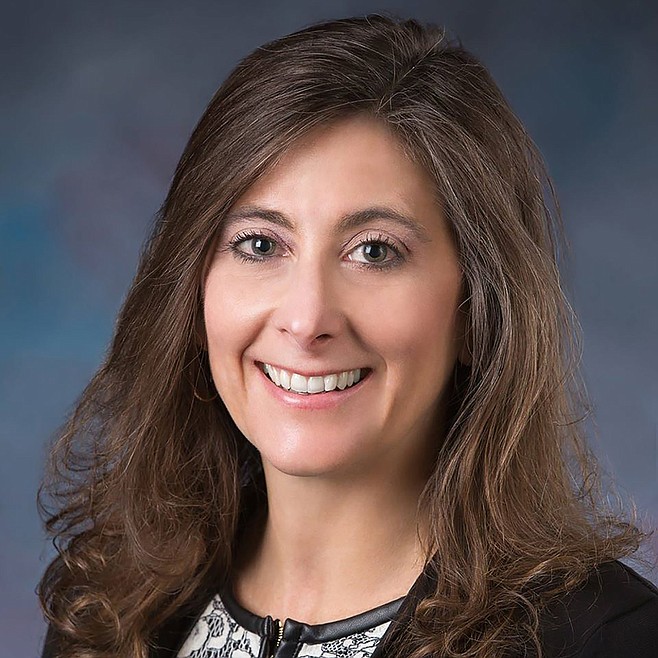 by
HEATHER SCOTT Contributing Writer
|
January 24, 2021 1:00 AM
Idaho legislators convened for the 66th legislative session on Monday, Jan. 11 in Boise.
On the same day, the Idaho Conservative Agenda for 2021 was released via press conference. Twenty-nine representatives and two senators have signed on to support this important agenda.
A few of their most important action items include reining in the governor's emergency powers, reducing property taxes, and removing the tax on groceries. Once achieved, this will be a great start towards helping Idaho citizens get past these difficult times. The governor's "State of the State" address was also presented on the same day. Disappointingly, the declared emergency remains in place with no end in the foreseeable future.
Legislators have been busy meeting the new House and Senate members, attending committee meetings, and drafting their proposed legislation. This year there is a striking difference from previous years in how void the Capitol building has been of families, citizens and staff. In the past, the opening week of session was always bustling with folks touring the Capitol and meeting elected officials. This has now been replaced with empty halls and corridors except for a large presence of extra security and state police onsite, mostly inside the building. It's sad to see what a travesty 2020 has been on our state and country.
Members of the Idaho Legislature continue to alert citizens that the U.S. Constitution and Idaho State Constitution have been violated in at least eight different ways by Governor Little's emergency orders. For the emergency to officially end, a concurrent resolution must be passed by both the House and Senate. Last Tuesday, I introduced House Concurrent Resolution 1 (HCR1).  This resolution (bill) is similar to the resolution passed by the House in the Extraordinary Session last August, which disappointedly was not signed by the Senate. If this current resolution is passed by both the House and the Senate, the emergency will end immediately. No current federal money will be lost, but new federal moneys will not be able to be tapped into without declaring another emergency. In response to HCR1, the Senate drafted a similar type of resolution (Senate Resolution 101) which I believe fails the citizens of Idaho because it perpetuates the emergency in order to keep Idaho reliant on future federal funds. With the recent change in the federal administration, one can only imagine what strings will be attached to future federal funding. The sooner Idaho weans ourselves from federal dollars, the stronger more self-reliant we will become as citizens and as a state. The lure of tax dollars could influence some legislators to make the "emergency" continue forever.
Both resolutions were discussed at an informational event called Capitol Clarity hosted by Idaho Lt. Governor Janice McGeachin and Rep. Dorothy Moon. You can view a video of this and see which resolution you would support online. Once you decide, make sure you contact your legislators and let them know which one you want them to support. Remember, the legislature has the ability to end the emergency now that they are in session. Don't let your legislators or anyone else convince you otherwise.
House and Senate leadership have presented to the legislative bodies five bills claiming to rein in the governor's emergency powers. All five bills have been printed. The problem with the language of some of this proposed legislation is it would overtly expand the governor's powers, though that is not how it has been sold to legislators and the public. Some are suspicious that these bills originated from the executive branch. I am working hard with other legislators to amend the language and fix these issues before rushing yet another series of questionably bad bills through the legislature under the guise of, "it's an emergency". We cannot afford to pass any future legislation unless we fully understand its ramifications and yes, words have meaning when it comes to laws. 
Please get involved and review the draft bills online. Let your legislators know if you have concerns with the language and offer them alternative edits. Do not depend on the legislative system or government to fix its own problems without input from you, the citizen. History shows that type of dependency rarely works out well for the citizens.
A recent proposed change to a House rule caused some ruckus when it proposed to give the Speaker of the House and Committee Chairmen the authority, within the Capitol, to search the public's bags of all types, prohibit clothing promoting political platforms, and allow committee rooms, lobbies, halls, and even the House gallery to be cleared upon "any disturbance" deemed so by the Speaker or the Chairman.  Is this China or Idaho? After much public outcry and many complaints by legislators, the rule quietly disappeared. The 1st and 4th Amendments are vital for a free people and a Constitutional Republic. It is good that the Idaho House of Representatives figured this out and moved quickly to defeat it.
I encourage you to read my recent newsletters if you haven't. The Great Reset, How Idaho is Participating and 101 Things You Can Do to Help Fix Idaho Now can be viewed on my website, RepHeatherScott.com. They are critical to understanding what is happening to our state and why we are falling in line with other cowering states that force masking of citizens, closing of businesses, and other draconian mandates. Remember, these actions are a violation of your rights. Courageous citizens must exercise their rights, or they will lose them. Compliance to violations is quiet consent.
---