LPOSD faces complaint alleging Title IX violations, history of underrepresentation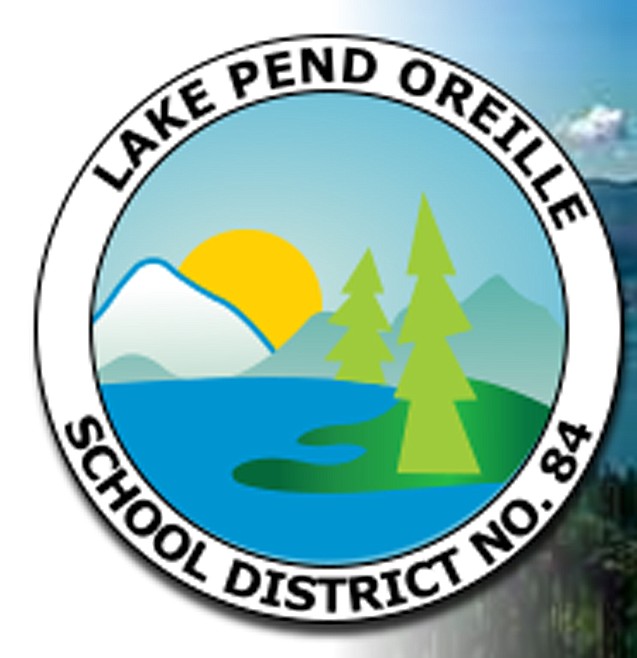 by
RACHEL SUN
Staff Writer
|
July 10, 2021 1:00 AM
▶️ Listen to this article now.
A complaint filed Thursday alleges the Lake Pend Oreille School District failed to adequately address Title IX concerns for female student athletes, which prohibits discrimination based on sex in education and federally-funded programs, dating back to 2002.
According to the complaint, the Department of Education's Office of Civil Rights initiated an investigation in 2002 regarding complaints of sexual discrimination by LPOSD in violation of Title IX for failing to provide equal opportunity and accommodations in sports for girls in Sandpoint High School and Sandpoint Middle School.
Agreements to resolve those failures were signed by the then-Superintendent Mark Berryhill with the understanding they would be completed by 2003.
However, the complaint alleges, those requirements were not met in that timeframe and OCR continued monitoring the district until 2006 when the case was closed as a result of "interest surveys" showing female students were not interested in sports, and the district was thus not required to expand participation.
However, the complaint alleges, an April 2010 letter by the OCR provided guidance for a "three part test" which measures whether the student athletics representation is proportional to the general student body; whether a school with a history of underrepresented female sports is working to expand their female athletics programs; and whether, if the school's sports are not proportional and not expanding, whether the school meets the student interest.
That letter also provided interpretation of what constitutes a proper interest survey, and revoked the method of interpretation used in the 2006 survey.
Complainant allege those failures included:
The survey only listed existing sports at each school and did not identify the intent and purpose of the interest survey;
The survey sample did not represent the majority of student enrollment, and thus did not provide a non-discriminatory method of assessment for the majority of students;
Boys were surveyed, "which was irrelevant as they were the over-represented gender, further reducing the under-represented female population;"
The survey did not list new sports, new levels of sports or developmental sports, but only those offered by the district, and that viable interscholastic sports such as gymnastics, swim and diving, field hockey, ice hockey, bowling, Jr. Soccer, tennis, softball and self-defense were excluded despite having competitions within the district's competitive regions;
That follow-up questions in the survey were "framed to find excuses" for a lack of interest rather than seek to find multiple forms of interest, and "looked for reasons not to expand participation as due to the students fault and not the district's indifference;"
That the district failed to add any new sports for women or girls in the past 10 years "despite a continuing history of substantial disproportionality;"
And that, finally, the only interest survey conducted by the district was the 2004 survey that resulted from the OCR investigation.
Underrepresentation still a problem today, complainant alleges
Complainants further allege that resolutions to resolve inequities between girls and boys sports were either not resolved, re-emerged and exist today, or were not fully investigated and monitored to proper resolution.
Some of these resolutions included: adjustments to equipment and supplies; scheduling of games and practice times; travel and per diem; access to coaching and compensation; facilities; medical; training facilities and services; housing and dining and publicity.
Notably, the complaint alleges that supplemental contracts for coaching boys sports "far exceed" overall compensation for girls sports, and that the LPOSD policy to "hire from within" diminishes quality of coaching, and by extension sports education and scholarship opportunities for girls.
Complaints also allege that in 2017 through 2018, the district had a female student population of 49.8%, but only 40.76% of its student athletes were female. Currently, the complaint alleges, the participation gap has continued at Sandpoint High School at a 9.8% gap, and that the district has not surveyed female athletes for interest in sports offered within the competitive region for at least 15 years.
Further, it alleges that Civil Rights Data Collection demonstrates the district "has a long history of not providing equal opportunities for female high school students under Title IX's three-part participation test," that data suggests "erroneous or fictitious CDRC numbers being reported by the recipient high school as well as inflated girls non-competitive participation numbers counting intramural as interscholastic sports and counting activities as sports padded with cheerleading and dance activity numbers."
The complaint also alleges a greater availability of boy's interscholastic sports than for girls, and a preference provided for boys prime time competition and date times, as well as boys sports being offered more competition outside of their normal competitive region than girls, and thus more quality competition, travel opportunities and per diem.
The complaint requests the Seattle Office of Civil Rights investigate Sandpoint High School and LPOSD, and take all necessary steps to remedy unlawful conduct.
Recent Headlines
---