Sharks conquer the heat at Summer Solstice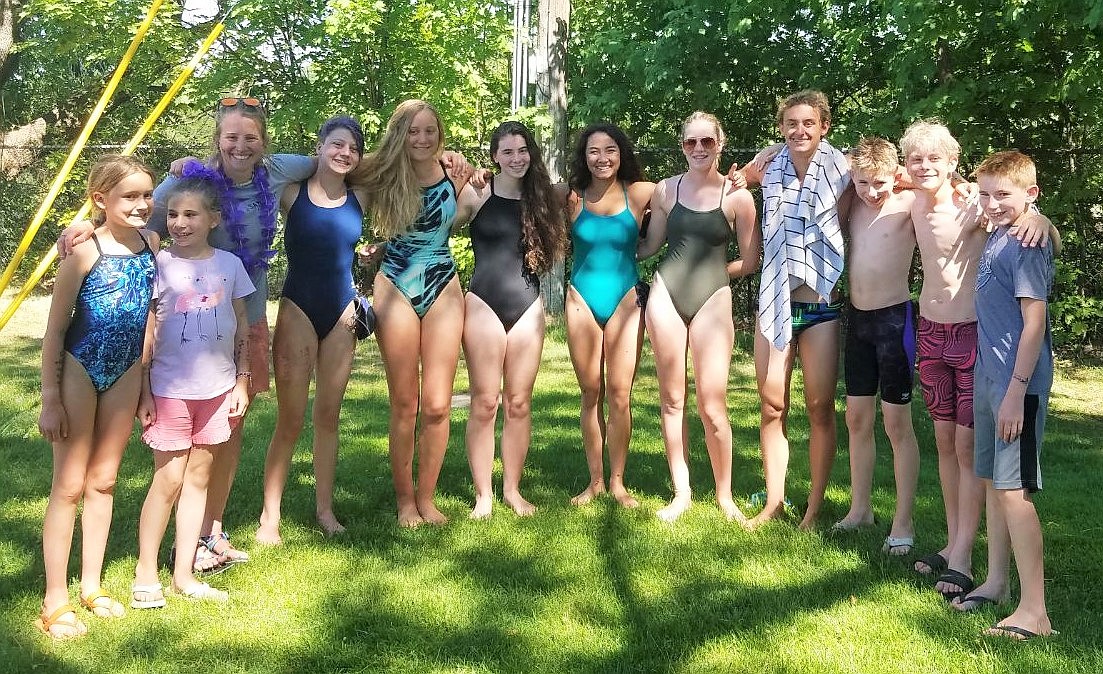 The Sandpoint Sharks club swim team competed in the Summer Solstice meet on June 25-27 in Spokane. Pictured (from left): Athena Deleeuw, London Leavitt, coach Emily Renzini, Terra Converse, Ava Deleeuw, Ryleigh Bamer, Ayiana Prevost, Emily Ballard, Caleb Norling, Ikaika Leavitt, Ethan Ballard and Oliver Leavitt.
(Courtesy photo)
SPOKANE — The Sandpoint Sharks competed in the Summer Solstice meet at the Witter Aquatic Center in Spokane on June 25-27.
The club swim team saw strong swims across the board, head coach Sara Kuhn said.
"It was the hottest weekend of the year in Spokane, but the kids powered through with some great times," she said.
Top performances for the Sharks came from Ryleigh Bamer in the 50 free, Ava Deleeuw in the 400 and 1500 free, Caleb Norling in the 100 free, Lou Foust in the 100 free and Ayiana Prevost in the 400 free. Prevost was also named teammate of the meet.
---