Decent exposure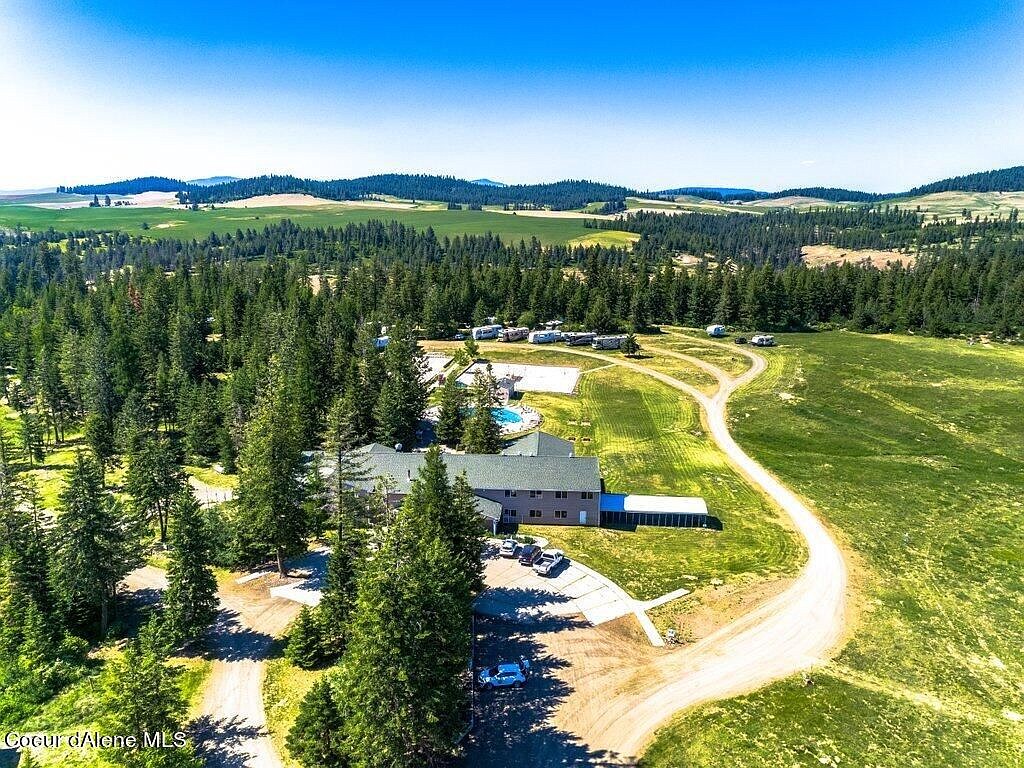 Tucked away near Worley, Sun Meadow Resort is a world-renowned haven for nudists. The property is currently for sale, listed at $2.8 million. Courtesy photo.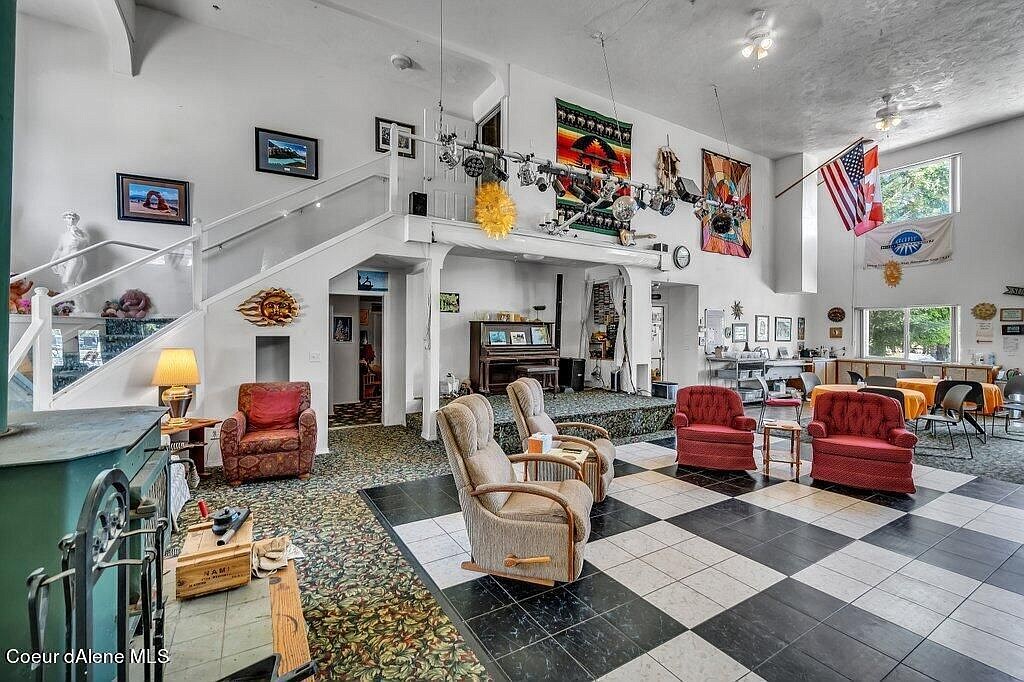 Visitors at Sun Meadow Resort have access to scores of indoor and outdoor cavities, from a sauna and game room to sand volleyball and bocci and more. For new naturists, the first visit is free.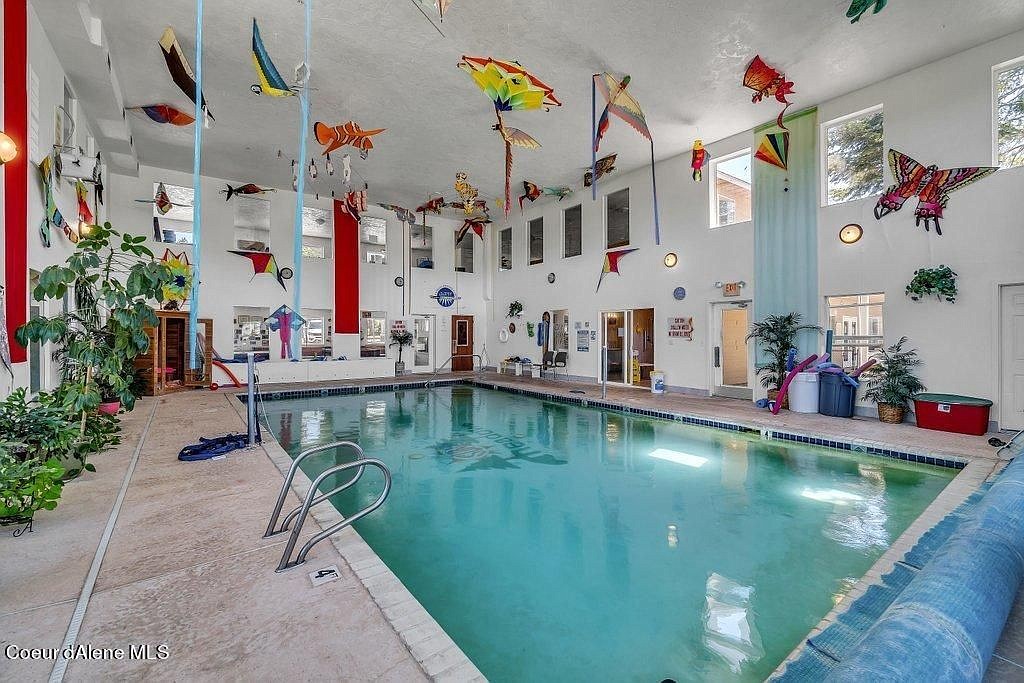 The resort features numerous amenities, including indoor and outdoor heated pools.
Previous
Next
by
KAYE THORNBRUGH
Hagadone News Network
|
July 18, 2021 1:00 AM
▶️ Listen to this article now.
WORLEY — Tucked away amid the natural beauty of North Idaho is a world-famous resort that most locals have never heard of.
"A lot of people have probably driven by it and never realized it was there," said Janna Rankin Scharf, associate broker at Keller Williams Realty Coeur d'Alene.
For the better part of two decades, Sun Meadow Resort has been a haven for those who practice naturism, a lifestyle of nonsexual social nudity.
Nudists come from around the world to vacation at the resort, which sits on 40 acres and features a full-service lodge, 12 hotel rooms, 62 RV spaces, tent camping and a whole host of amenities and activities.
Still, it's remained something of a hidden gem, unknown to most outside the naturist community.
"People who are interested in social nudism don't have trouble finding it," said co-owner Margie Cantlon. "It's an extremely relaxing place."
The seed that would eventually become Sun Meadow Resort was planted in the late '90s, when a local naturist couple decided to create a place that nudists could visit all year long. (The nearest nudist resort at the time, Kaniksu Ranch in Loon Lake, Wash., closed each winter when snow made it inaccessible - and maybe un-bare-able.)
Over the course of several years, volunteers built the 15,000 foot Sun Meadow facility and planted about 9,000 trees.
As the trees grew, so did the community.
"It was all a labor of love done by friends," Cantlon said. She and her late husband, Chas, were among the volunteers who helped build the resort.
The RV park opened first, followed by the lodge in 2004.
In 2007, the owners asked two couples — the Cantlons, as well as Mike and Terri Capshaw — to purchase the resort. A year later, the sale was finalized.
"We've been here ever since," Cantlon said.
For many, the word "naturist" conjures up images of hippies on a commune. Scharf said those who frequent Sun Meadow Resort don't really fit into that category.
"Whatever impression people may have is probably wrong," she said. "They're just your typical neighbors. They could be your banker or your hairstylist."
Cantlon said that's part of the appeal.
Stripped of outward signifiers of wealth, occupation and class, Cantlon said people meet on even footing.
"Without the barrier of clothes, people tend to open up about themselves more readily," Cantlon said.
Sun Meadow Resort is also family friendly.
People of all ages are welcome. The resort's policy is that any activity must be safe for children to see and participate in.
Completely and intentionally divorced from a sexual context, the nude human body is instead placed in the context of family and community.
Cantlon said it's rare even to see married couples holding hands at the resort.
"It's a lot like being at a church picnic, because it's fun but there's a lot of volunteering to be done," she said with a laugh.
After more than a decade running Sun Meadow Resort, Cantlon and her fellow owners are ready to transition into another stage of life.
They're searching for a new steward for their oasis, which is listed at $2.8 million.
"We've had a fair amount of interest," Scharf said.
Though Cantlon said she hopes to see the place continue as a nudist retreat, she recognizes that it would be equally appealing as a traditional resort for textiles — that is, non-nudists.
"We'll just have to wait and see," she said.
For now, Cantlon is focused on what's shaping up to be Sun Meadow's most successful year ever. Next year could be even bigger, if travel restrictions ease.
"We've always had lots of Canadians — and we will again," Cantlon said.
In addition to the familiar faces who return year after year, a number of newcomers have arrived for the summer season.
"Right now, we have a couple who are on their honeymoon from Indiana and they're just loving it," Cantlon said.
Beyond the area's natural beauty and the facility's unique offerings, Cantlon said what makes Sun Meadow Resort truly special is the community that has grown with it over the years.
"There are good friends here," Cantlon said. "When my husband passed away, I had nothing but support from all the people here."
It's a community built on one principle above all: trust.
"We believe that people rise to your level of trust," she said. "We trust each other. Everything we do is in the sunshine."
Info: www.sunmeadow.org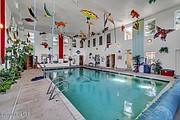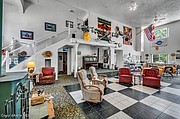 ---