Rollers take down Bombers at SHS tennis camp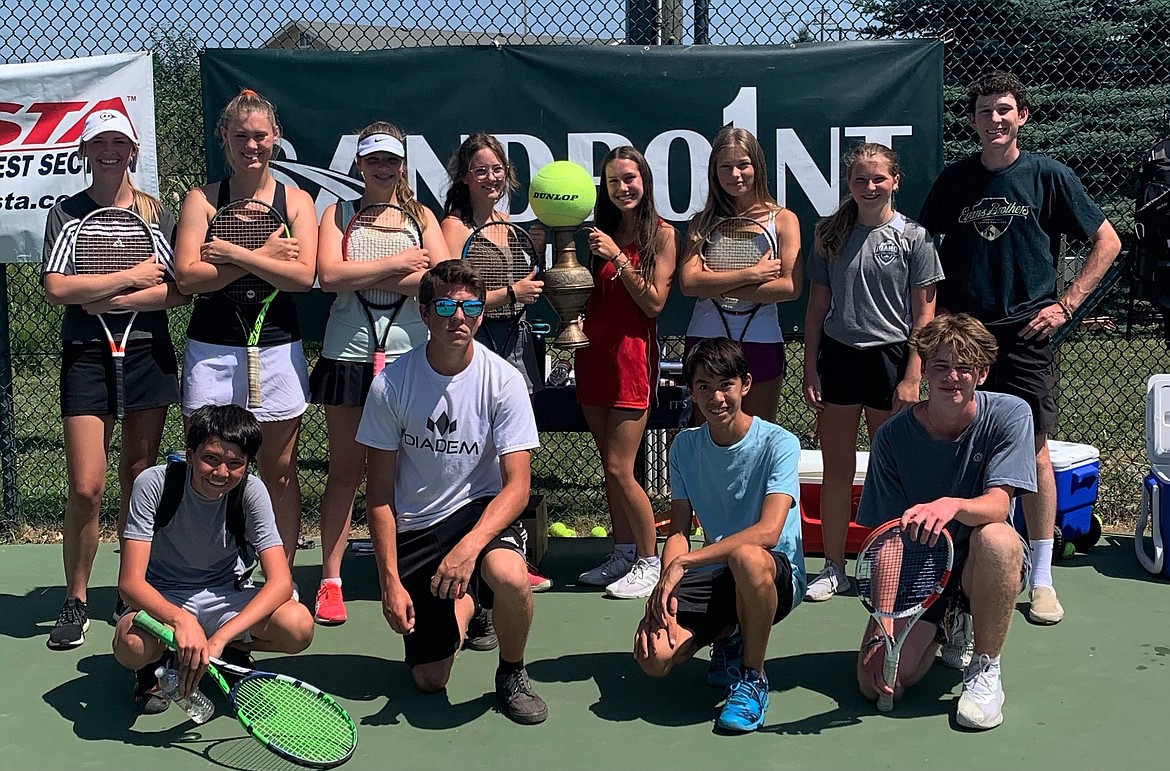 In the 15th annual Bombers vs. Rollers battle at the Sandpoint Select High Performance Tennis Clinic, the Rollers earned a decisive 56-44 victory over the Bombers.
(Photo courtesy of KENT ANDERSON)
SANDPOINT — In the 15th annual Bombers vs. Rollers battle at the Sandpoint Select High Performance Tennis Clinic, the Rollers earned a decisive 56-44 victory over the Bombers.
Maile Evans and Aubrey Knowles both went undefeated during the tournament.
Khloe Kyllonen, who won a girls doubles state title in 2017 with the Bulldogs, was the celebrity coach for the Rollers.
The five-day camp wrapped up on Friday.
---