Ruth C. Welch, 91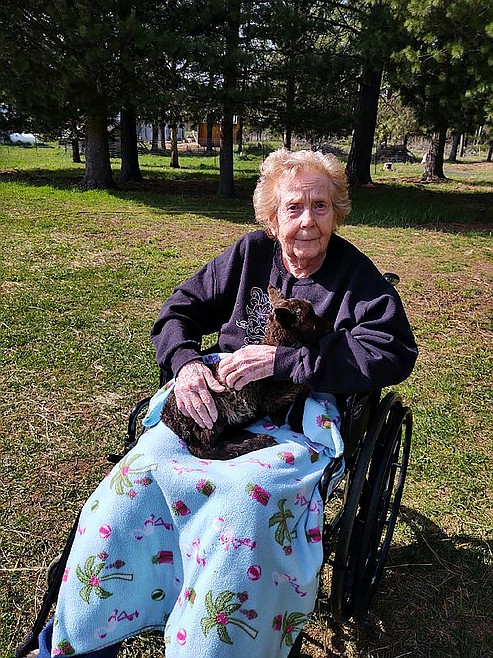 Ruth C. Welch, 91, of Sandpoint, Idaho, died peacefully July 17, 2021.
She was born on June 29, 1930, in Paxton, Illinois. On May 19, 1949, she married Richard P. (Perry) Welch Jr., in San Diego, California, and they were happily married for 61 years.
Ruth and Perry were members of the Seventh-day Adventist Church and enjoyed participating in Adventist community work. Ruth focused her early adult life on raising her three children in a healthy and loving home.
She and her family moved to Sandpoint in 1970, later buying land at Sunnyside and building a log home by hand and with the use of their old Case tractor. She loved gardening and farming, and animals were naturally drawn to her. She enjoyed living the "pioneer" life and often commented she should have been born at an earlier point in history, as that would have complimented her desired lifestyle even more.
Ruth is survived by her son and daughter-in-law, Richard P. Welch III and Julie of Spokane, Washington; daughter, Debra R. Perry; son-in-law, Ole R. Olson, both of Sandpoint; four grandchildren and seven great-grandchildren. Ruth was preceded in death by her husband, Perry and daughter, Rebecca A. Olson, both of Sandpoint.
Ruth's family would like to thank the Martha Kettle Medicaid Certified Family Home for their amazing care of Ruth during the last couple of years of her life.
Ruth and Perry's remains will be scattered together under the big red maple tree at their log home in a private ceremony.
---