MSP returns to Sandpoint with 'Cymbeline'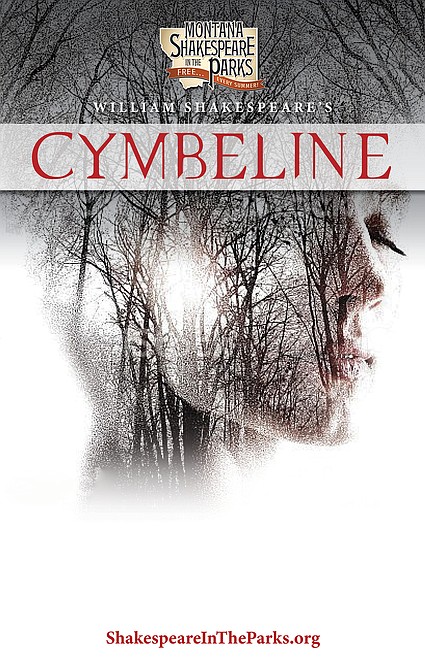 Montana Shakespeare in the Park will perform "Cymbelline" on Saturday, Aug. 21 at 6 p.m. at Lakeview Park in Sandpoint. Hosted by Lost Horse Press, the performance is free to the public.
(Courtesy illustration)
Montana Shakespeare in the Parks returns to Sandpoint later this summer with a production of "Cymbeline".
Hosted by Lost Horse Press, the performance is Saturday, Aug. 21 at 6 p.m. at Lakeview Park. The performance of Shakespeare's "Cymbeline", as always, is free to the public, All are welcome to bring a picnic to Lakeview Park to enjoy the play as Shakespeare intended: in the beautiful outdoors.
The gates will open at 3 p.m., with the play starting at 6 p.m. People are encouraged to arrive early with lawn chairs, blankets, and picnics to spend time with friends and neighbors, and to enjoy this year's pre-play performances, particularly our latest collaboration, Sandpoint's Celebration of Arts & Culture, featuring music and song by students of the Music Conservatory of Sandpoint and a plein aire painting event sponsored by POAC.
"Cymbeline", also known as "The Tragedie of Cymbeline" or "Cymbeline, King of Britain", is William Shakespeare's play set in ancient Britain, based on legends that formed part of the Matter of Britain concerning the early Celtic British King Cunobeline. Although listed as a tragedy in the First Folio, modern critics often classify Cymbeline as a romance or even a comedy. Like "Othello" and "The Winter's Tale", it deals with the themes of innocence and jealousy. King Cymbeline of Britain banishes his daughter Innogen's husband, who then makes a bet on Innogen's fidelity. Innogen is accused of being unfaithful, runs away, and becomes a page for the Roman army as it invades Britain. In the end, Innogen clears her name, discovers her long-lost brothers and reunites with her husband while Cymbeline makes peace with Rome. 
The event was made possible through an Idaho Community Foundation grant from the Bonner County Fund for Arts Enhancement. 
Information: Lost Horse Press, 208-255-4410 or losthorsepress@mindspring.com
---