Priest River grad qualifies for Ironman World Championships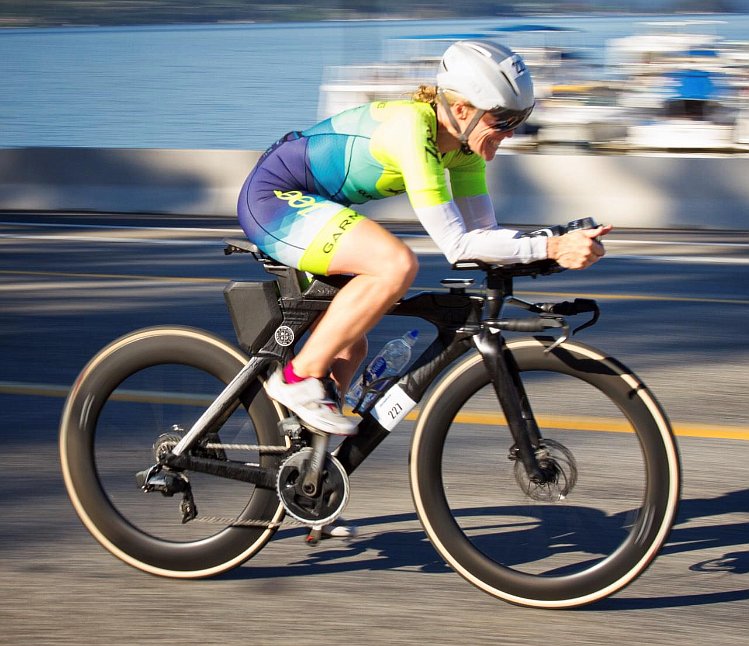 Jamie Lake, a 1997 Priest River High grad, placed high enough in her age group at the Coeur d'Alene Ironman to secure a spot to the 2021 Ironman World Championships in Kailua-Kona, Hawaii, in October.
(Photo courtesy of JAMES RICHMAN)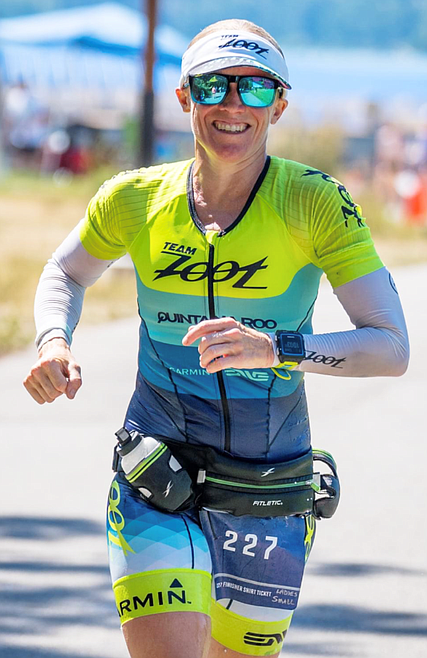 Ever since Jamie Lake decided to participate in her first Ironman in 2015, she's dreamed of making it to the world championships. The 42-year-old said it still feels surreal to know that in a couple of months she will be competing side-by-side with some of the best triathletes in the world.
(Photo courtesy of RENE GUERRERO PHOTOGRAPHY)
Previous
Next
by
DYLAN GREENE
Sports Editor
|
July 21, 2021 1:00 AM
Jamie Lake is used to testing her limits and recently that commitment resulted in the ultimate reward.
The 1997 Priest River High grad placed high enough in her age group at the Coeur d'Alene Ironman to secure a spot to the 2021 Ironman World Championships in Kailua-Kona, Hawaii.
Ever since Lake decided to participate in her first Ironman in 2015, she's dreamed of making it to Hawaii. Given that, the 42-year-old said it still feels surreal to know that in a couple of months she will be competing side-by-side with some of the best triathletes in the world.
This year was Lake's fourth Ironman. She came up just a few spots short of qualifying for worlds in the past, but she didn't give up on her goal.
Lake embraces the opportunity to push her body to a place where she thinks it can't go. She finds solace in that inner struggle.
"It's that goal of doing something that is beyond you," she said about her motivation, "and it's only you that can get yourself through it and everybody along the way of course supports you, but in the end it's all you. It's your battle."
The ultimate test of endurance and perseverance, Ironmans consist of a 112-mile bike ride, a 26.2-mile run and a 2.4-mile swim. Lake did all that in Coeur d'Alene on June 27 in the midst of a record-breaking heat wave.
Triple digit temperatures led to over 600 competitors failing to complete the course, according to The Spokesman-Review. Lake admitted that the heat got to her as well. She said this was her worst finish in an Ironman in terms of time.
"The heat for some reason really got to me this year, but it happens," she said. "It's a long day and you just never know how it's going to pan out."
But Lake did what she needed to do to earn a trip to Kona. She finished 350th overall with a time of 12 hours, 10 minutes and 18 seconds and was the 72nd female to cross the line. Prior to the start of the Ironman, she was told the top 12 finishers in her age division, 40-44, would qualify for the world championships. She placed 12th in her age group to punch her ticket.
Lake said she didn't learn she had qualified for worlds until the following day when the final results were set in stone. Once she realized what she had accomplished she could hardly believe it, especially after the pandemic wiped away everything last year.
Lake said she is still a little scared that COVID-19 might cancel the 2021 Ironman World Championships, but planning the trip and booking fights have helped calm those fears.
Lake has been to Kona before. She went to the world championships in 2016 to support her training partner and she is looking forward to heading back in October and bringing her family with her.
Lake lives in Spokane with her husband, James, who is a Priest River grad, and their three boys. During her time at PRLHS, Lake was mostly a cheerleader. She did join the track team as a junior and senior, but she said she didn't break any records.
"I didn't really find my edge of pushing my body until much later in life," she said. "I just enjoyed running and it was kind of my escape from life."
In 2000, Lake competed in her first mountain bike triathlon race. She took some time away from those while raising her sons and mainly did running events. Around 2010, she did a few Olympic-length triathlons and eventually bought her first triathlon bike to compete in the 2012 Troika Triathlon in Medical Lake, Washington.
Her drive to get involved with Ironmans started way back in 2003. Lake and one of her close friends volunteered as catchers for the inaugural Coeur d'Alene Ironman. Entering the event, Lake didn't even know what an Ironman was, but as she watched people cross the finish line she knew one was in her future.
"It was just so inspirational," she said. "I remember thinking in that moment, 'Someday I'm going to do this.'"
After doubting whether she could do it, Lake finally took the leap in 2015 and has been hooked ever since. She said that first Ironman was a once-in-a-lifetime experience.
"Since then, I think it's just been more challenging because you know what's coming, you've been there before and you think do I really want to do this again … It's always a battle," she said.
About three months prior to an Ironman, Lake cranks up her training to 15-20 hours a week.
Some of the more grueling training days consist of a 120-mile bike ride.
"The one thing that is great about those days is it mentally sets you up for race day," she said.
Lake will truly test the limits of her body in the coming months. She grabbed a roll-down spot to the 2021 Ironman 70.3 World Championships in St. George, Utah on Sep. 17-18. Just three weeks after the half Ironman, she will be competing in Kona.
Lake has never competed in two Ironmans in a single calendar year so she is not sure how her body will react to the increased demand. However, she believes she will do just fine.
"I think my body has adapted pretty well to endurance," she said, "so I think as long as you're smart about it and you listen to what your body is telling you … that's the key."
In the sweltering heat in Coeur d'Alene, Lake could have let the conditions prevent her from reaching the finish line. But that's not who she is.
Lake said throwing in the towel doesn't cross her mind, especially because she's trying to set an example for her three sons. She said when times get tough on the course, she just thinks about all the sacrifices her family has made to allow her to do what she loves.
"For me quitting really isn't an option, unless my body was going to be harmed for an extended period of time," she said. "You just have to teach your kids you keep going and you push through the hard so when good days come, it's that much sweeter."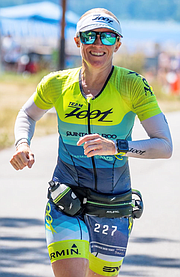 Recent Headlines
---