7 Bulldogs compete in Inland Empire PGA Pro-Junior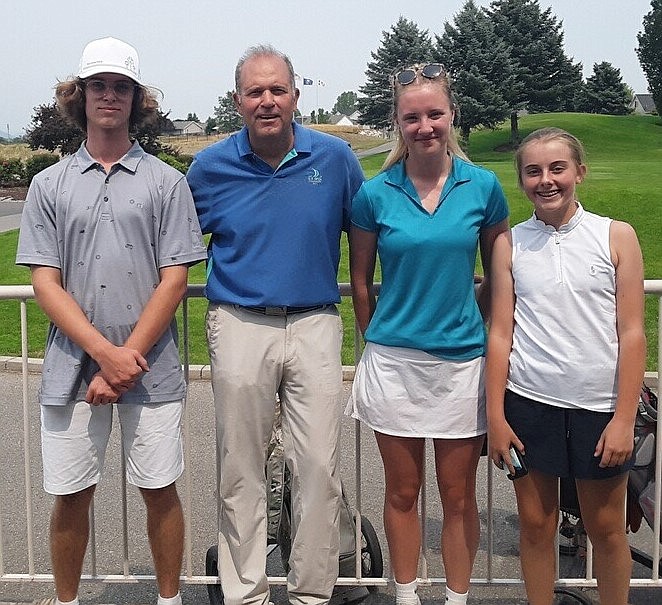 Seven Bulldogs competed in the Inland Empire PGA Pro-Junior on Monday. Pictured (from left): Joey Aexel, Sandpoint head coach Mike Deprez, Audrey Sheffler and Taylor Mire.
(Courtesy photo)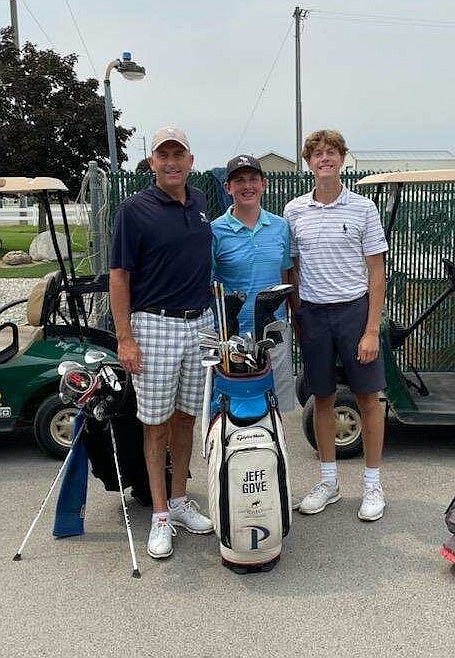 Jeff Gove, Jake Samuels and Jacob Gove pose for a photo at Monday's Inland Empire PGA Pro-Junior.
(Courtesy photo)
Demi Driggs, Timothy Morton and Alexa Tuinstra pose for a photo at Monday's Inland Empire PGA Pro-Junior at Prairie Falls Golf Club.
(Courtesy photo)
Previous
Next
POST FALLS — A handful of Sandpoint High School golfers competed in the Inland Empire PGA Pro-Junior on Monday at Prairie Falls Golf Club.
All seven Bulldogs that participated placed and several shot personal bests.
Alexa Tuinstra carded a 96 to place first in girls 15 and under gross. Audrey Sheffler (97) was second and Demi Driggs (108) took third.
Taylor Mire secured second in girls 15 and under net. Tuinstra, Driggs and Mire will all be freshmen at SHS this fall.
Joey Aexel earned second in boys 16 and older net. Jacob Gove posted a 90 to place third in boys 16 and older gross, and Jake Samuels grabbed fourth in boys 15-13 gross with an 83.
Tuinstra and Driggs were paired with Timothy Morton, the head golf pro at The Highlands Golf Course. They finished in a three-way tie for second, one stroke behind the first-place team.
Jacob Gove played alongside his dad and former PGA Tour member, Jeff Gove, and Samuels while representing The Idaho Club. The trio earned fifth as a team.
Sandpoint head golf coach Mike Deprez, Sheffler and Mire tied for 13th while representing the Coeur d'Alene Resort Golf Course.
Aexel's team also finished in a tie for 13th. He was paired with David Currie from The Idaho Club and Brodyn Compton from Post Falls.
The Bulldogs have been hitting the course throughout the summer as they prepare to defend a pair of regional titles and their first state title on the girls side next spring.
Inland Empire PGA Pro-Junior
TEAM SCORES
T2, Prairie Falls Golf Club (Timothy Morton, Demi Driggs, Alexa Tuinstra), 122 (-16). 5, The Idaho Club (Jeff Gove, Jacob Gove, Jake Samuels), 124 (-14). T13, The Idaho Club, The Highlands (David Currie, Joey Aexel, Brodyn Compton), 133 (-5). T13, Coeur d'Alene Resort (Mike Deprez, Audrey Sheffler, Taylor More), 133 (-5).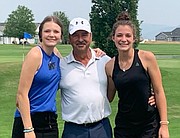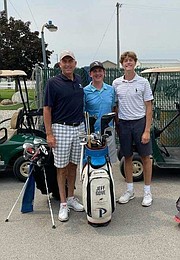 ---