Bonner County History - June 3, 2021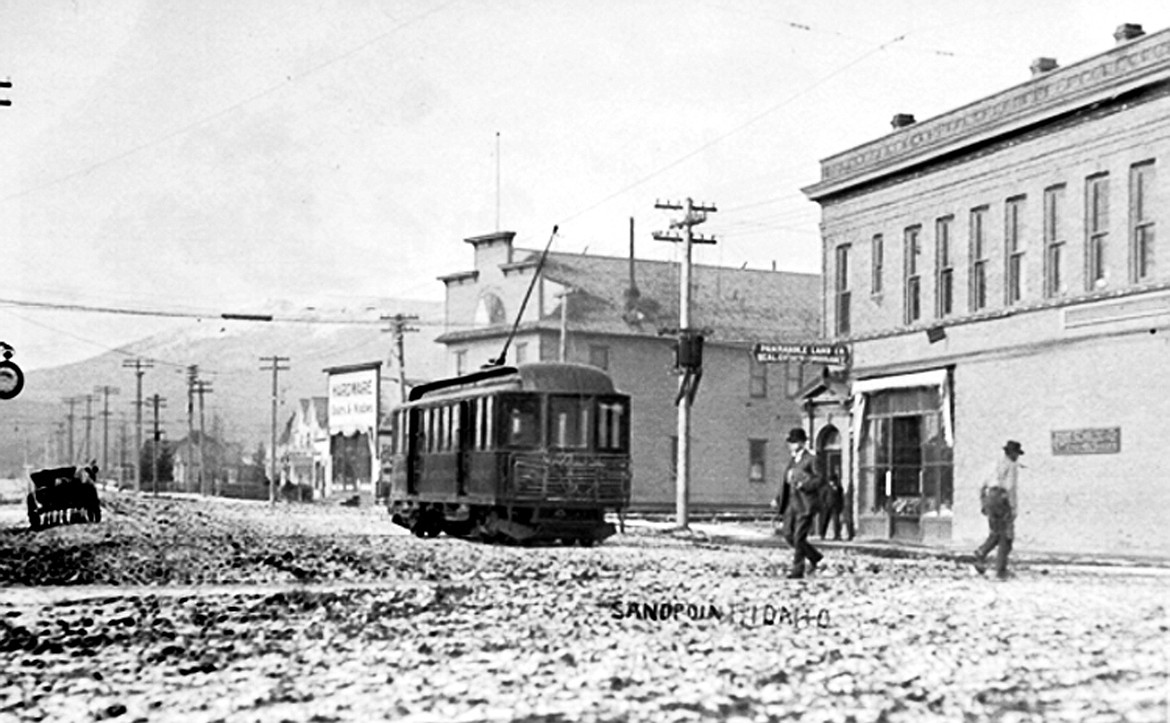 From the archives of the
Bonner County History Museum
611 S. Ella Ave., Sandpoint, Idaho, 83864
208-263-2344
50 Years Ago
Sandpoint News-Bulletin
June 3, 1971 – CONDOMINIUM ANNOUNCED
A new condominium for the Sandpoint area was announced by L.G. "Bud" Moon Jr., Sandpoint. Westwood, Inc., to be constructed on property a quarter mile west of the Sandpoint city limits, will eventually be a 129 unit condominium, but initial construction will be for nine units. Besides owning the individual living unit, owners will also have a share of the whole project, which will include a swimming pool and tennis courts. Later there is to be an art center and marina. Associated with Moon in the venture are civil engineer W.W. Wyatt and law partners Hardy Lyons and Everett Hofmeister.
•••
SUMMER WORSHIP HOURS TO START
Three Sandpoint churches announced early worship services for June, July and August. First Lutheran Church, Olive & Ontario, and United Methodist Church, Fourth & Main (Note: in 2021, the site of Wells Fargo Bank), will worship at 9 a.m. each Sunday. First Presbyterian Church, Fourth & Alder, will commence family worship at 9:30 a.m.
•••
LANGE RECEIVES SINCERE OVATION

Dale Lange, Sandpoint Junior High School band teacher since 1965, received two standing rounds of applause Thursday night during his farewell concert, one during a presentation by the student body and the other at the conclusion of the concert. Lange has accepted the post of Kellogg High School band instructor for next fall.

100 Years Ago
Pend d'Oreille Review
June 3, 1921 – FRED LEUSCH PASSES
Fred Leusch, 66, a 10-year Sandpoint resident, passed away at the family home at 416 Alder street Thursday. After coming here, he opened a cigar factory and produced the "Idaho" brand of cigars which are well known in this section.
•••
CITY PAYS TRIBUTE TO FALLEN HEROES
Sandpoint turned out in large numbers Monday to pay a Memorial day tribute to the nation's honored dead. Only six Civil war survivors remain alive as members of the local G.A.R. post and but four of these were able to take part in the ceremonies, two being kept home by illness. The parade left the G.A.R. hall on North 4th at 10:30 a.m., going east on Cedar from 4th to First, south to Pine and out Pine to the Euclid avenue road to the cemetery. The line was headed by the city band, followed by a firing squad and an escort squad of world war veterans. Next came the Grand Army veterans and the ladies of the Relief Corps in autos. Henry Traue, Spanish-American war veteran, was marshal of the day. The services at Lakeview cemetery were simply and quietly carried out, the firing squad discharged three volleys, the bugler blew "taps," and the crowd turned back toward town. Shortly before noon, a service in honor of those lost at sea was conducted at the Cedar street bridge, the joint ritual of the G.A.R. and W.R.C. being marked by the strewing of flowers upon the waters of Sand creek.
For more information, visit the museum online at bonnercountyhistory.org.
---