Area parents struggling to find daycare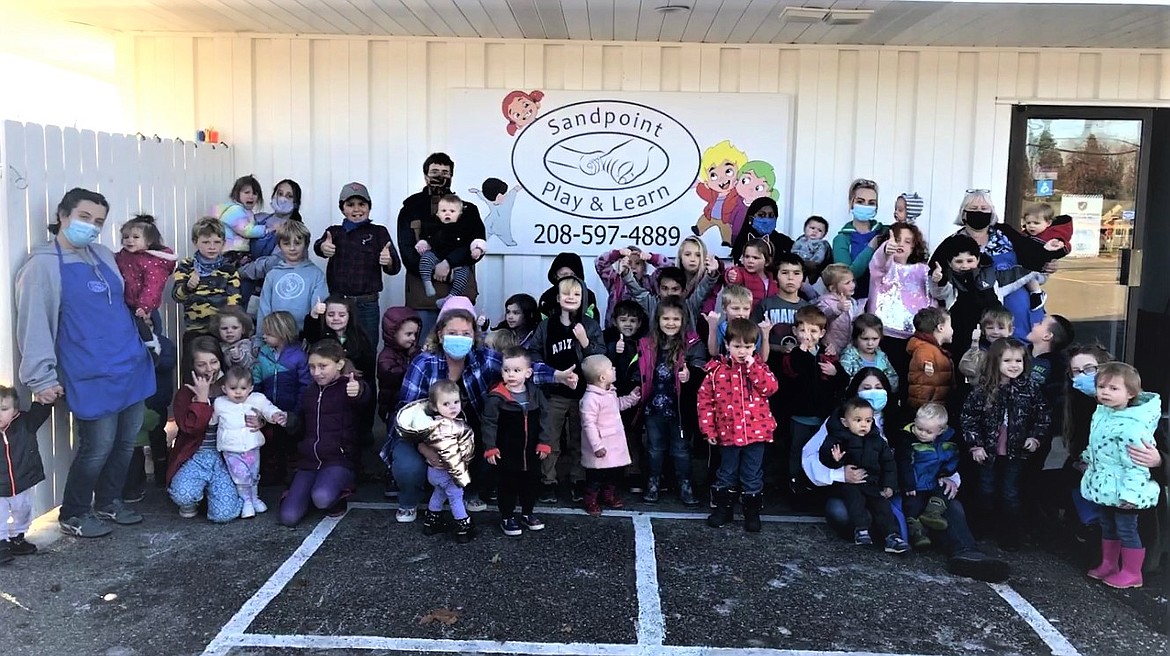 ▶️ Listen to this article now.
SANDPOINT — The area has a childcare shortage, and it's not clear when the problem is going to let up.
Kelley Wendle, managing director at Sandpoint Play & Learn LLC, said although there's plenty of demand for childcare, there aren't enough workers to in order to meet the demand.
"We have so many kids on waiting lists I could open up a whole 'nother center if I had more people," she said. "People aren't able to go to work because they can't find daycare."
It's a unique dilemma in which the lack of employees in childcare also means that residents who might otherwise be working in the community are not. A lack of employees further exacerbates the hiring difficulties many local businesses face.
Part of what's added to the problem is that one of Sandpoint's longtime providers, Superior Child Care & Learning, recently closed, Wendle said. But even before that, it's difficult to find people to work. At Sandpoint Play and Learn, wages start around $10 and increase based on skill and expertise.
At the Sandpoint Children's Learning Center, they're around $13-$15 an hour, depending on qualifications, said Carol Millard, co-owner, director and teacher. One of the challenges is that increasing wages would also mean limiting the number of lower-income families who can access childcare services.
"Everybody deserves the right to go to preschool," Millard said. "We're not here to serve a specific economic group.
Still, wages that are lower than some retail jobs can make it more difficult to meet the growing demand for childcare, Wendle said.
"Daycare's kind of at the bottom of the rung when it comes to hourly wages," she said. "My daycare is going great, but if I hired three more staff [members] I could take on more."
Millard said her center has been lucky to retain several loyal employees, she said, but several of those individuals have partners who make more than they do and have health insurance — something else they just can't afford to provide for their employees without raising tuition.
In addition to the relatively modest wages, employees at childcare centers deal with both physically and emotionally strenuous work, she said. From 7 a.m. to around 5 p.m., workers are there helping students learn.
"You don't get to sit down and drink your coffee and think about what you might need to do," Millard said. "We're helping barter and trade for a Tonka dump truck, we have a circle, we're singing, we're interacting."
In addition to their regular duties, childcare centers also stayed open through the middle of the pandemic, caring for the children of essential workers including doctors, nurses, grocery store employees, UPS drivers and others.
"[Co-owner] Jenna [Haddock] and I value our employees so much," Millard said. "When they come, they hit the floor running."
While childcare workers are continuing to provide as much as they can, employers have yet to figure out how to attract enough employees.
"I just don't know how to solve the problem," Wendle said.
Recent Headlines
---