Bonner County History - June 6, 2021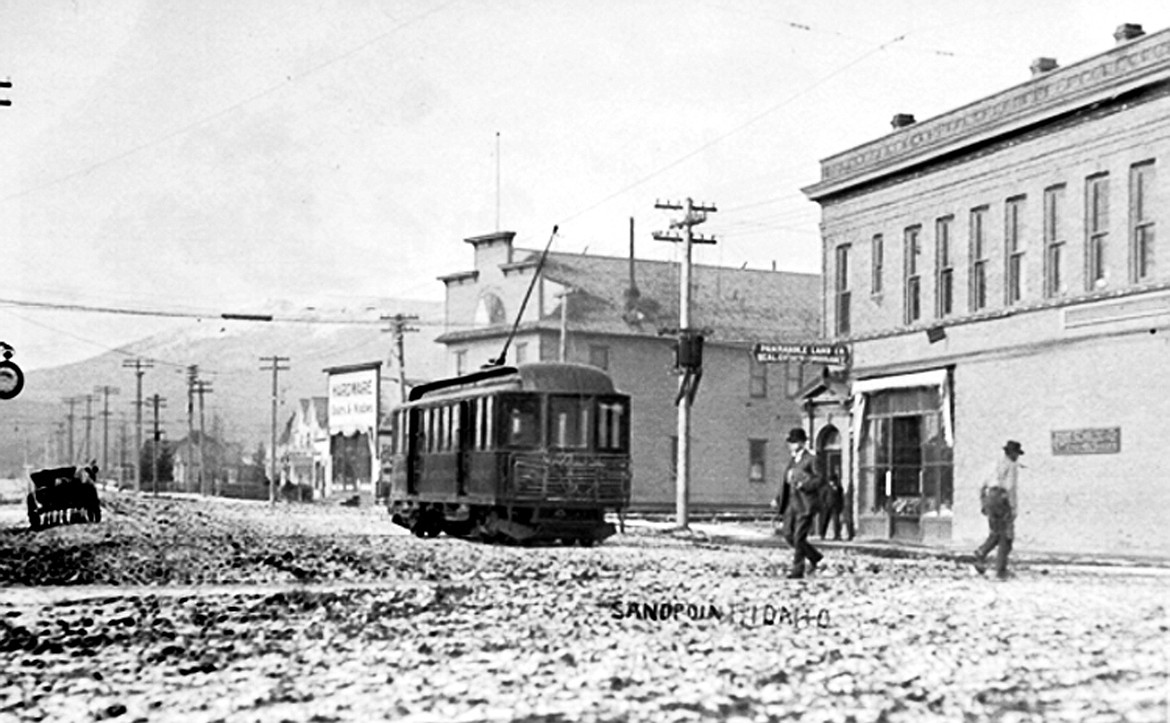 From the archives of the
Bonner County History Museum
611 S. Ella Ave., Sandpoint, Idaho, 83864
208-263-2344
50 Years Ago
Sandpoint News-Bulletin
June 6, 1971 – PROUDLY WE SALUTE…
Steven R. Johnson, son of Mr. and Mrs. Robert L. Johnson, Rocky Point, was sworn into an advanced course of U.S. Army ROTC at U of I. The 1969 SHS graduate, who is studying for a B.S. in bacteriology, received a $1600 scholarship for two years.
Marine Second Lieutenant Dennis E. James, son of Mrs. Rose Perry of 723 Oak St., Sandpoint, soloed a Navy T-34B "Mentor" aircraft with Training Squadron One at the Naval Auxiliary Air Station, Saufley Field, Pensacola, Fla. He has completed the first step toward becoming a Naval Aviator.
•••
MUSIC STUDENTS GIVE RECITAL
Mrs. Clem Yeakel presented her music students in a recital at the Community Hall Tuesday. Piano students performing were Glenn, John and Robert Cruickshank, Jay Strand, Diana Mahler, Beverly Green, Melanie Roberts, Patty and Lorna Stevens, Ellen Green, Tia Anglin, Lois Windecker, Dorothy Critchell, Kathy Watts, Elaine Kernodle, Coulette Bloom, Deana Mott, Lori Mitchell, Alvin Hunt, Arlene Clyde, Donna and Mary Driggs, John Kinne, Valerie Williams, John Roberts, Danny Powell and Kevin Chapin. Accordion students were Ann Spradlin, Cynthia Moore, Sandy Waits and Laura Glazier.
•••
LEGION MEDAL GOES TO NIEMAN
The annual American Legion medal award for outstanding citizenship was won this year by Bob Nieman, graduating Sandpoint High School senior.
100 Years Ago
Pend d'Oreille Review
June 6, 1921 – PAY DIRT AT BLUE BIRD
J.R. Coleman, lessee of the Blue Bird mine on Blacktail mountain, was in the city today, en route to Spokane with an ore sample which runs better than $1500 per ton in silver. It was taken from an 8-inch vein, reached after a drive through a 32-foot fault.
•••
COUNTY HEALTH NURSE TO START DUTIES
Mrs. Frances Wann arrived Wednesday to take up her duties as county health nurse, coming on assignment from the anti-tuberculosis association. She will meet with the county doctors Monday.
•••
BAND CONCERTS TO START
The city band will open its outdoor concert season Friday with an hour's concert program on the Central school lawn, from 7 to 8 o'clock.
•••
CITY BREVITIES
Donald Coons, a 1921 graduate of the local high school, will work as a telegraph operator at Troy, Montana for the summer. He learned telegraphy while employed as a messenger at the local Western Union offices for the past two years. He will enter the university of Idaho this fall.
•••
ODEN-CULVER NEWS
Monday was a quiet day in this neighborhood. Nearly everyone was in Sandpoint, attending the Memorial day exercise.
For more information, visit the museum online at bonnercountyhistory.org.
---