Bonner County History - June 8, 2021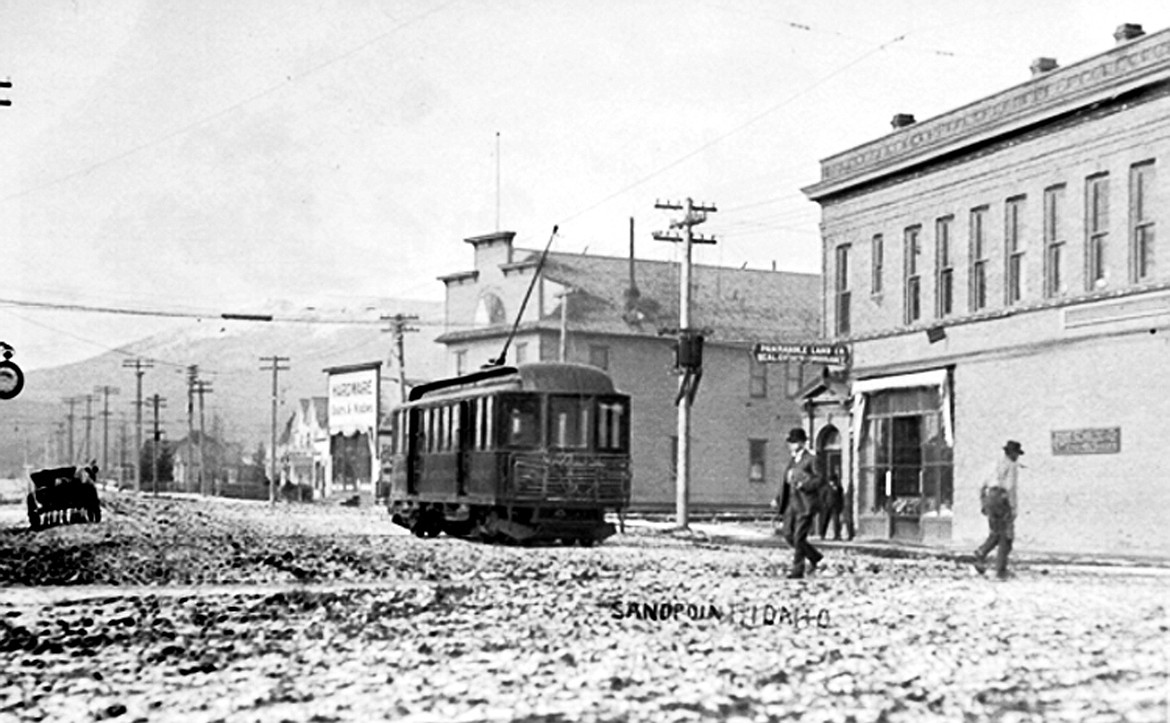 From the archives of the
Bonner County History Museum
611 S. Ella Ave., Sandpoint, Idaho, 83864
208-263-2344
50 Years Ago
Sandpoint News-Bulletin
June 8, 1971 – ENGAGEMENT ANNOUNCED
Mr. and Mrs. Park W. Fournier announce the engagement of their daughter, Sheryl Lynn, to Robert Sedra, son of Mr. and Mrs. Joseph Sedra, Brookings, Ore. Miss Fournier is a receptionist for Brown & Associates and the groom-elect works for Fawcett Publications, both in Portland. The wedding is Aug. 28 in Sandpoint United Methodist Church.
•••
RECITAL BY MRS. PARSONS' STUDENTS
Mrs. Al Parsons' students had a recital recently at the First Lutheran Church. Highlights of the program were special instrumentals: Nancy Applegate played a Handel oboe selection, accompanied by Karen Applegate. Sigrid Thompson, on the violin, and Jody Lee, on the viola, played a Vivaldi duet, with Kristin Grorud as accompanist. Dawn Keur played a Handel flute selection, accompanied by Kristin Grorud. Playing classical piano selections were Julie Buhr, Margaret Morton, Hildi Venishnick, Lisa and Sonja Olson, Clay Lyons, Linda Jasman, Mary Baugh, Cynthia Calkins, Mary Phillips, Polly Hart, Jan, Nancy and Karen Applegate, Sigrid Thompson, Becky Tribe, Beth Smick, Pat and Kris Kotschevar, Janice and Sandy Rainey, Kathy and Kristin Grorud, Dawn Keur and Jody Lee.
•••
MRS. IRENE COOK ARTIST OF THE MONTH
Mrs. Irene Cook was selected Artist of the Month by the Sandpoint Art Association, according to Gary Pietsch, president. Her painting, an acrylic, was a fishing scene done on a piece of driftwood.
100 Years Ago
Pend d'Oreille Review
June 8, 1921 – TAKE TEACHERS' EXAMS
Six candidates for third grade teaching certificates are taking preliminary examinations at the court house today and tomorrow, under the supervision of County Superintendent Mrs. Jessie Hawkins-Tuck. Of the six, five are young ladies who are 1921 graduates of the local high school. To qualify for a certificate, a candidate must pass the examinations, complete a nine weeks' summer pedagogy course and later pass the regular teacher's examinations.

•••
POSTOFFICE EMPLOYES ARMED
A flock of small arms has been received at the local postoffice in accordance with the recent order of Postmaster General Will Hays to arm every employe (sic) of the postal service in the effort to check further mail robberies. The weapons have been issued to the local force and the local stage is set for the entrance of the mail bandit.

•••
CARS IN NEAR SMASH-UPS
Two autos narrowly escaped being completely wrecked at the Cedar street bridge Saturday, the accidents occurring within a short time of each other. One car went off the grade at the turn of the road on the bridge's eastern approach and narrowly missed going down the bank into the creek. The other auto smashed the bridge's railing, hanging for some minutes, in danger of plunging into the creek.
For more information, visit the museum online at bonnercountyhistory.org.
---