Emerald Creek Garnet Area reopens to the public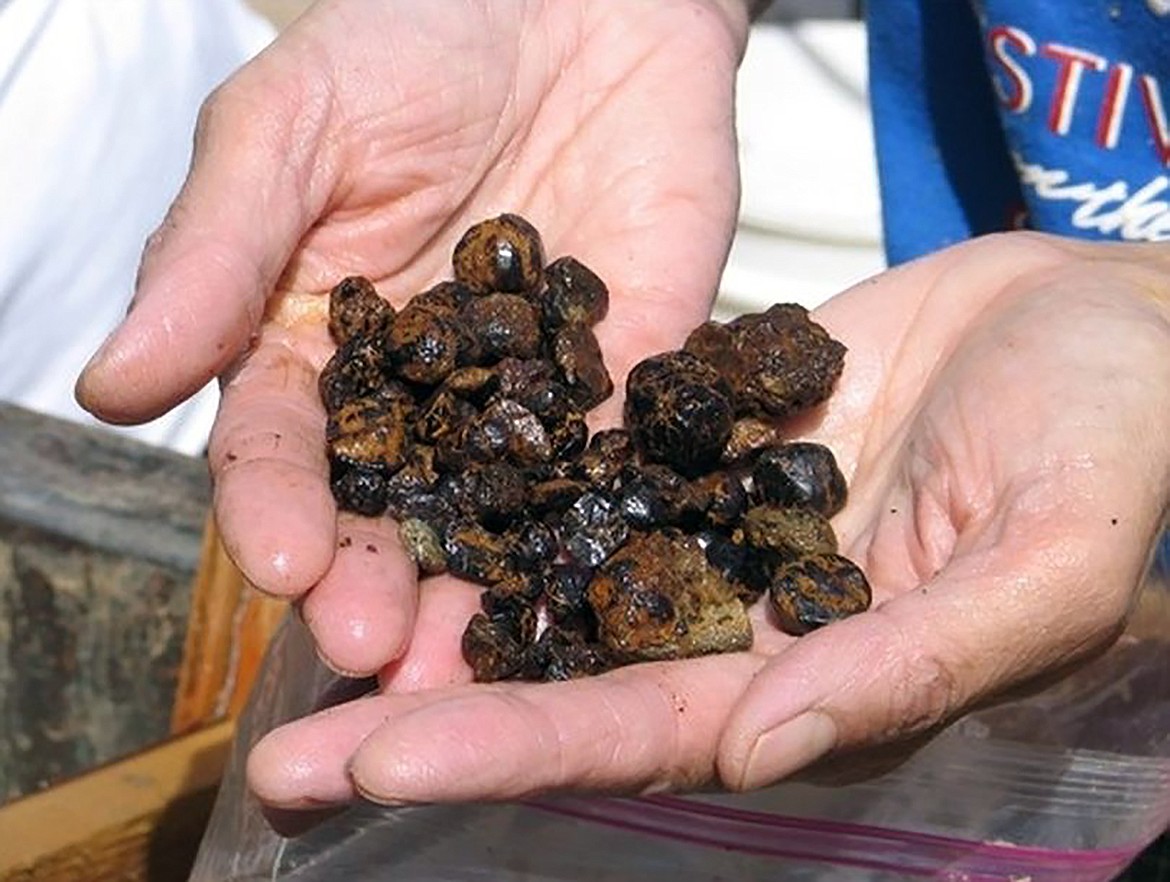 A few of the garnets found previously at the Emerald Creek Garnet Arrea.
(Photo courtesy U.S. FOREST SERVICE)
The Emerald Creek Garnet Area, located on the St. Joe Ranger District of the Idaho Panhandle National Forests, is reopening this year for the first time since the fall of 2018.
The garnet area typically receives large groups of visitors — typically over 5,000 in a season, which runs from Memorial Day to Labor Day — who are looking for the state gem, especially in the digging and sluicing areas. It is one of only two locations in the world where star garnets are found — the other site is in India. The 12-sided crystals range in size from sand particle to golf ball or larger. They're called star garnets because of a unique property that causes some of them to display a reflection like a four or six-pointed star.
The unique and very popular rock digging destination remained closed in 2019 for road construction and site improvements, and then closed again last year to adhere to social distancing guidelines in the wake of the COVID-19 pandemic. The Forest Service reopened the site in late May and it will remain open through Labor Day, Sept. 6, and has adopted a permit system to manage group size in accordance with CDC guidance.
"We're very excited to reopen the Garnet Area to the public this year. We know how popular it is with people from across the country, and how much tourism it brings to this corner of the state," said St. Joe District Ranger Matt Davis. "With the help of a permit system, we'll be able to ensure people can once again visit this special place on their National Forest."
Permits will no longer be sold on site; instead they will be available through www.recreation.gov for every Friday through Monday during the open season. The Garnet Area will be closed Tuesdays through Thursdays. Permit applications are expected to go live on the website in mid-March, but the Idaho Panhandle National Forests will post information once the availability date is confirmed. Once available, applicants can also seek a permit over the phone by calling recreation.gov at 877- 444-6777 or TDD 877-833-6777.
Permits are available for three hours per session and each person on site must have a permit. The cost will be $15 for everyone 13 years and older; $7 for children ages 6 to 12; and free for children 5 and under. Recreation.gov will charge an additional $1 processing fee on each transaction.
---