North Idaho Lakers embrace return to normalcy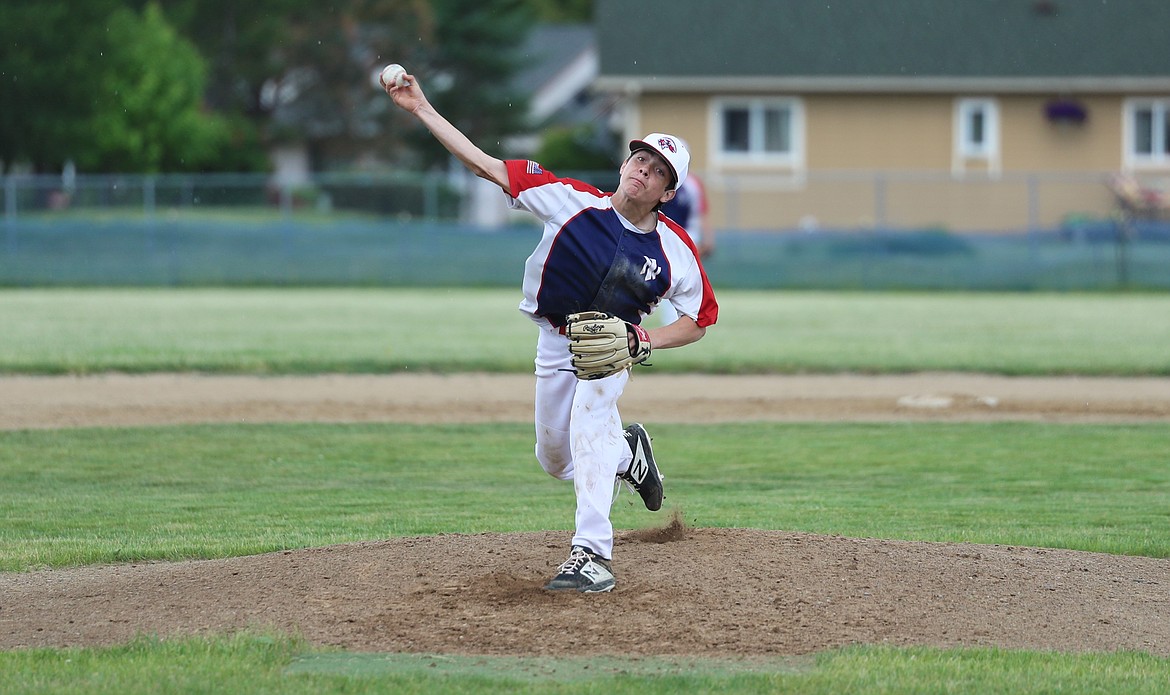 Cole Sanroman pitches for the 16U North Idaho Lakers during a doubleheader against Northern Lakes on Saturday at Pine Street Field. The Lakers won the second game 14-4 to earn a series split.
(Photo by DYLAN GREENE)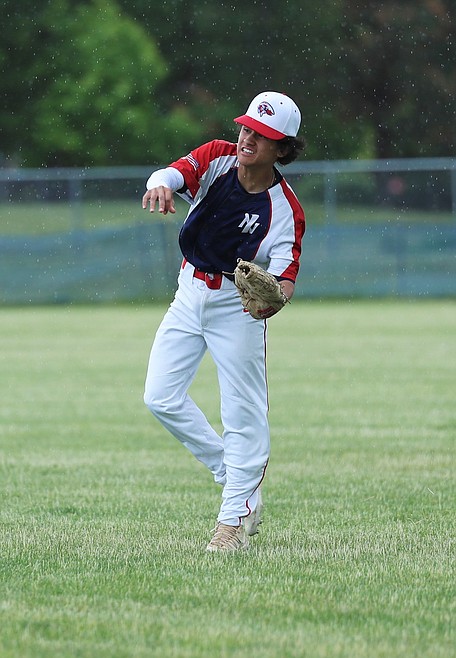 Kaipoi Wong-Yuen makes a throw from the outfield during Saturday's doubleheader.
(Photo by DYLAN GREENE)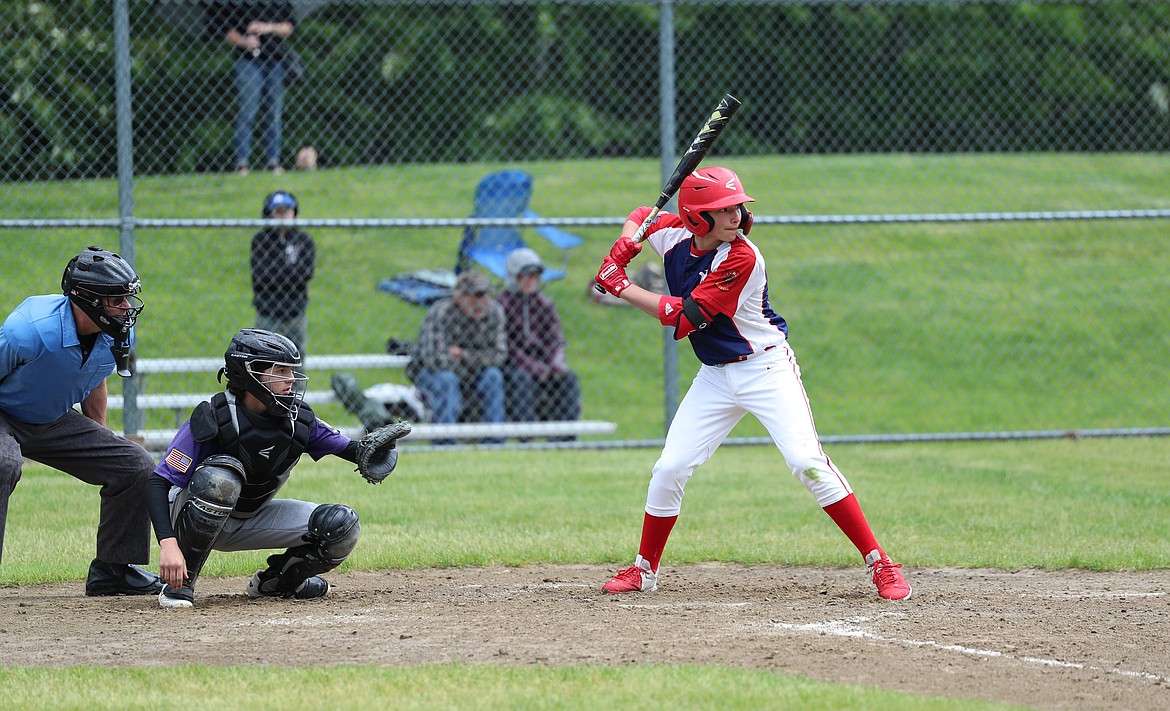 Jorden Tyler stands in the batter's box on Saturday.
(Photo by DYLAN GREENE)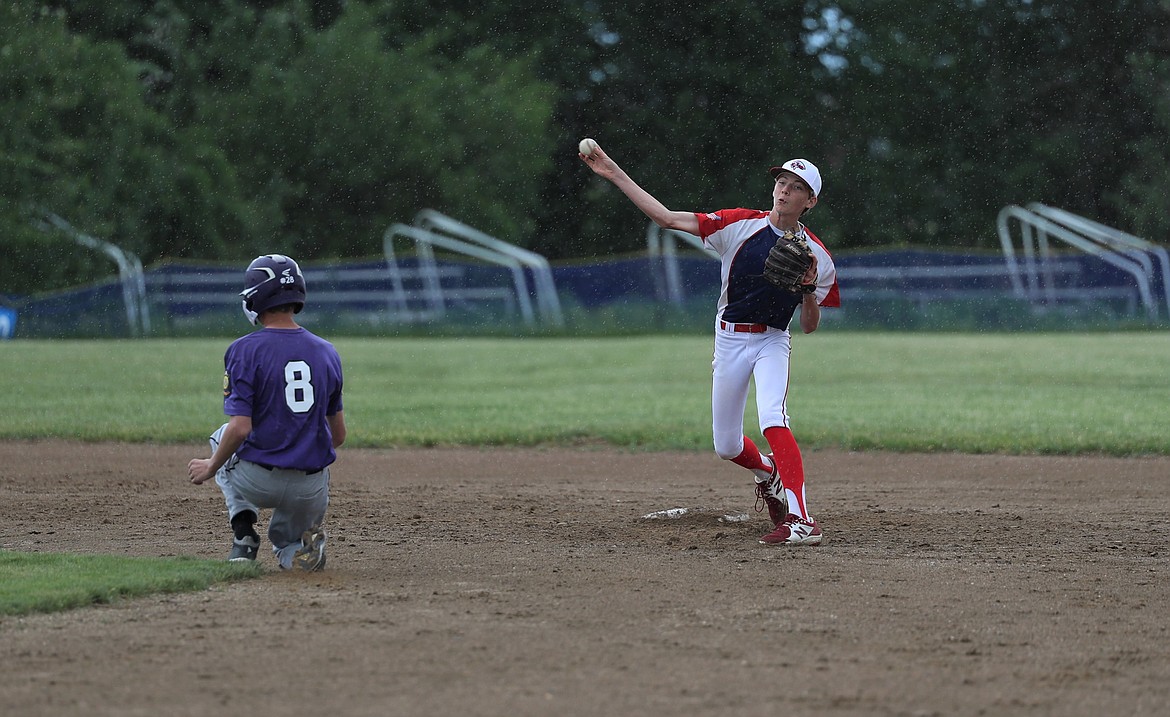 Brady Newhart makes a throw to first base on Saturday.
(Photo by DYLAN GREENE)
Previous
Next
by
DYLAN GREENE
Sports Editor
|
June 8, 2021 1:00 AM
SANDPOINT — Recent weather has us questioning it, but apparently it's summertime and that means it's time for American Legion baseball.
The North Idaho Lakers opened their season over Memorial Day weekend. The Lakers have two teams this year — a Class A (19U) and a Class B (16U) squad.
Last summer, the Lakers' season was difficult to say the least. The season was condensed due to the pandemic and the Lakers got in just over 10 games before play was completely shut down in mid-July in Area A (North Idaho) because of several positive COVID-19 tests on Legion teams in the region.
But about a year later, things are returning to normal and a full Legion season is in store.
After such a tumultuous 2020 season, KC MacDonald, Lakers general manager and head coach of the 19U team, said it's been nice to get back to business as usual.
"Seeing the kids on the field and playing real baseball again is awesome," he said.
The uncertainty that came along with playing in the midst of a pandemic, presented quite the challenge. After each game last year, the Lakers' players wondered if that was their last of the summer because they knew at any moment it could all be taken away.
This summer, MacDonald said the players don't have to worry about what's happening off the field, they can just focus on baseball and that's really made a difference.
"You can tell there's a lighter feel with it," he said. "It's not so heavy because everybody isn't worrying about something else. This year feels a little more free and a little bit looser."
The 19U team got its season underway on May 29 with a home doubleheader against the Moscow Blue Devils, a league opponent. The Lakers lost both games, but they bounced back with a 20-3 win at Bonners Ferry last Thursday.
This past Saturday, the Lakers fell 13-7 at Moscow, dropping them to 1-3 overall and 0-2 in league.
MacDonald said the first few weeks of the season for the 19U team have been a bit of struggle with everything that is happening away from the field. Proms, graduation, the school year coming to an end and the high school baseball team making it to state have all impacted the Lakers' ability to practice on a consistent basis.
Once everything else dies down and the team gets more time together, MacDonald expects them to take off.
"It's a pretty awesome group of guys and most of these guys have been playing together for a long time," he said. "I didn't think we showed our talent against Moscow, but I think it's just right around the corner."
Moscow, Lewiston, Northern Lakes (Rathdrum), St. Maries, Silver Valley (Kellogg) and Camas-Prairie (Grangeville) are all in the Lakers' league for 19U. Between their league games and tournaments, MacDonald believes the Lakers will get in a solid summer season of 30 games.
The 19U Lakers will host a league doubleheader with Lewiston starting at 1 p.m. Saturday at War Memorial Field.
The 16U team already has six games under their belt. The Lakers opened with a tournament in Coeur d'Alene on May 28-30. They went 0-4 at the tourney, but played up and faced 17U teams, MacDonald said.
On Saturday, the 16U Lakers began league play with a home doubleheader against Northern Lakes. They dropped the opener 9-4, but earned a split of the series with a 14-4 victory in the closing game. Across the doubleheader, Alex Leverich tallied five RBIs.
The 16U Lakers (1-5) are playing in the Spokane League this summer, so most of their league games will be against schools from Washington. The team heads to Mead (Spokane) on Sunday.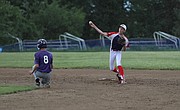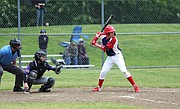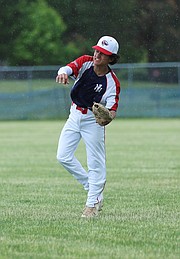 ---