Harold Lyle Albert, 91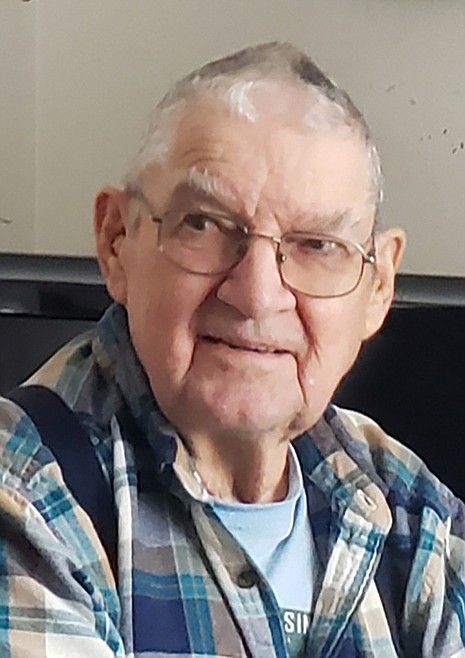 Harold Lyle Albert, 91, of Sandpoint, Idaho, passed away on April 19, 2021. He was born on March 15, 1930, to Roy and Emily Albert of Potlatch, Idaho.
After completing school in Potlatch, Harold served in the U.S. Army from 1953 to 1955 and was involved in the Korean War. Later, he married Joyce Emmerson on Feb. 12, 1956, at the First Presbyterian Church in Potlatch. Recently, Harold and Joyce celebrated 65 years of marriage in Feb. of this year. They had five children, 18 grandchildren, 40 great-grandchildren and four great-great-grandchildren.
Harold was employed by GTE Phone Company in Moscow, Idaho. His job moved them to Pierce, Idaho, for seven years, then to Troy, Idaho, for four years and finally transferred to Sandpoint, in 1976 where they made their home for the remainder of his life. He retired in 1992 after working for the telephone company for over 35 years.
After retirement, Harold and Joyce bought a motorhome and traveled south for the winters. In the summer months, they enjoyed camping/boating with their family and spending time with their many friends, children and grandchildren.
He was a determined woodworker, craftsman and was always fixing something. If anything needed repair, you knew to take it to "Mamps" (as most of his grandkids called him) to fix.
Harold was a loving husband, father, grandfather and friend. He was always there for anyone who needed help with his loving heart and helping hands. He also had a quick wit and ornery sense of humor. Even his smile was a little mischievous. He loved to make people laugh.
He will be greatly missed by all that knew him. Rest in peace "Dad", "Mamps," "Grandpa," Great Papa."
Harold is survived by his wife, Joyce Albert of Sandpoint; sons Allen (Brenda) Albert of Sandpoint, Roy (Sharon) Albert of Sandpoint, and Ed Albert of Sagle; daughter, Ruby (Nick) Kuprienko of Priest River; his grandchildren, Jonathan Albert, Michael (Sarah) Albert, Trevor (Tara) Albert, Kimberly Albert, Teresa (Ben) Gunter, Nichelle (Morgan) Abbott, Brittney Bergman (Kasey Bangeman), Megan Albert, Carmen Sargent, Trina (Jerry) Sturn, Sean (Jenna) Stanley, Jessica Stanley (Travis Hamilton), Darlene (Lance) Jasper, Polly (Kevin) Kuprienko-Chumbley, Whitney (Zach) Betz, Justin Cottle, Mark (Michelle) Ramsey, and Nick (Shannan) Ramsey; a sister, Brenda Irene (Alan) Jones; and his many great-grandchildren and great-great-grandchildren.
He was preceded in death by daughter, Marcia Albert; parents, Roy and Emily Albert; siblings Lula (James) Raugh, Leon (Lila) Albert, Velven "Skinny" Albert, and Troy Albert; and daughter-in-law, Jona Szprejda-Albert.
A celebration of life will be held at 2 p.m. June 12 at the Fraternal Order of Eagles, 1151 John Hudon Lane, Sandpoint.
---