Spartan cross country raises funds at Priest Lake Fun Run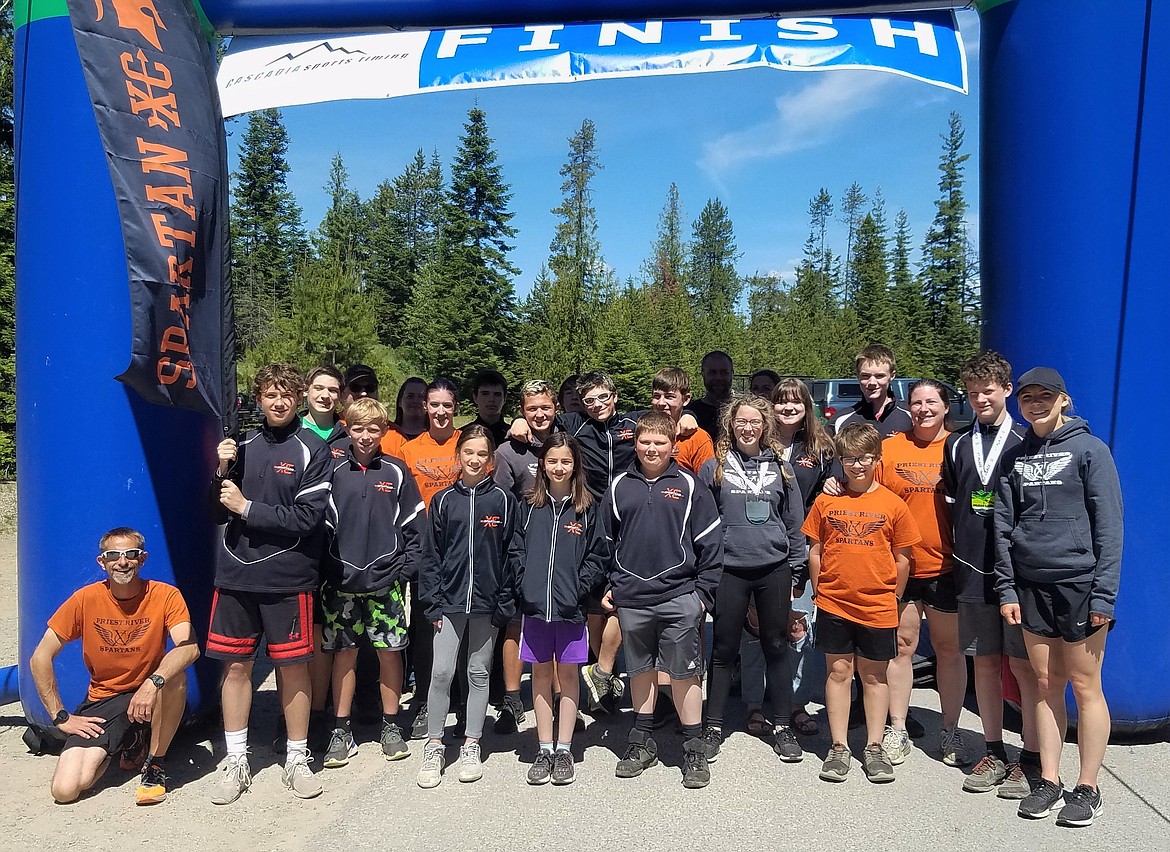 The Priest River cross country team helped out at the Priest Lake Fun Run on May 30 and raised funds for the program and its upcoming season.
(Courtesy photo)
COOLIN — The Priest River cross country team helped out at the Priest Lake Fun Run on May 30 and raised funds for the program and its upcoming season. The athletes also ran the 5K and head coach Lance Clark said they did a great job.
"The cross country team will be doing many of these fun events and gatherings during the summer," he said.
Clark thanked Ken Eldore and Priest Lake Multisports for giving them the opportunity to raise money at the event.
The next big fundraiser for the Spartans is their annual Run for the Berries Fun Run during Timber Days. The race is set for July 31 at Priest River Park.
For more information on the team and their summer activities, email coach Clark at lanceclark@sd83.org.
---