Clark Fork grads onto the next chapter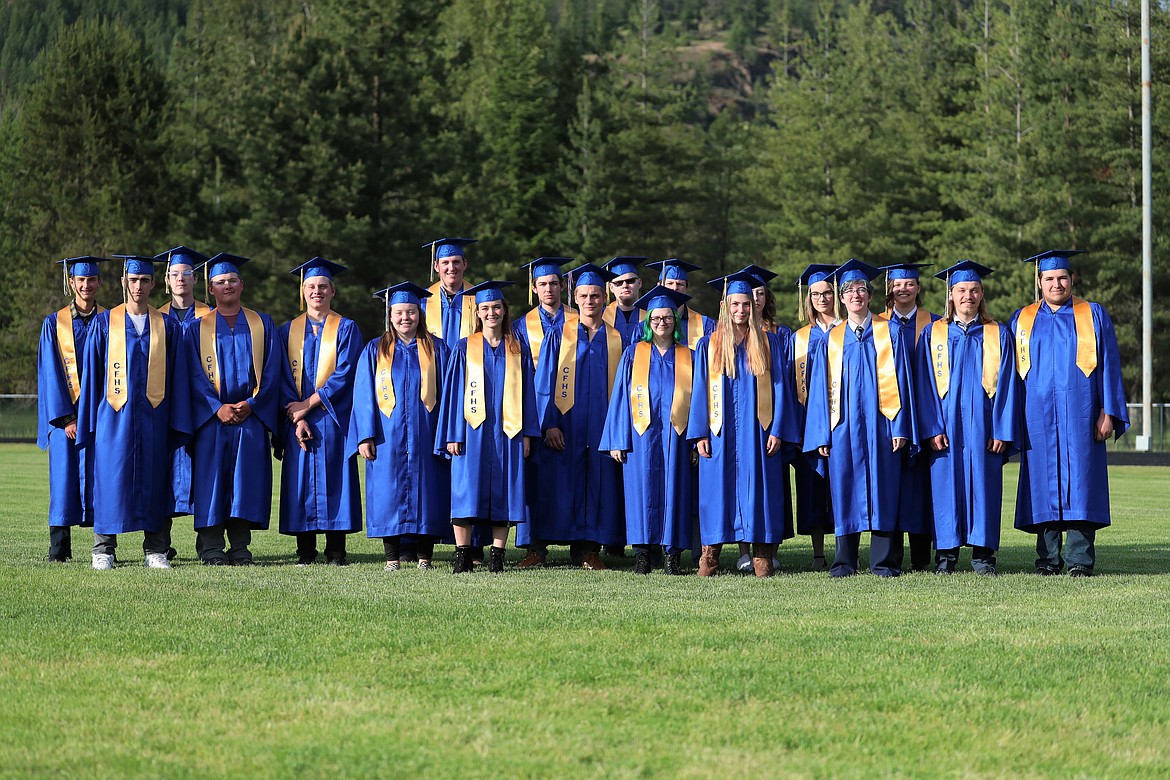 The Clark Fork High School Class of 2021 gathers for a group photo prior to Wednesday's graduation at the high school football field. The 20 members of the class are: Devona Alderman, Bryce Beason, Reba Decker, Eli Engelhart, Cameron Garcia, Silas Hay, Matthew Hobbs, Elizabeth Holborn, Erin Holderman, Wyatt Kayser, Dante Kemink, Nixon King, Lilyana McKinney, Triston Miller, Lydia Selph, Brice Nickle, Wesley Simko, Rebekah Thompson, Christopher Wade and Keva Woods. A full story on the ceremony will be printed in Friday's paper and a photo gallery will be available online.
(Photo by DYLAN GREENE)
The Clark Fork High School Class of 2021 gathered for a group photo prior to Wednesday's graduation at the high school football field.
The 20 members of the class are: Devona Alderman, Bryce Beason, Reba Decker, Eli Engelhart, Cameron Garcia, Silas Hay, Matthew Hobbs, Elizabeth Holborn, Erin Holderman, Wyatt Kayser, Dante Kemink, Nixon King, Lilyana McKinney, Triston Miller, Lydia Selph, Brice Nickle, Wesley Simko, Rebekah Thompson, Christopher Wade and Keva Woods.
A full story on the ceremony will be printed in Friday's paper and a photo gallery will be available online.
---