Sandpoint Sharks compete for first time in over a year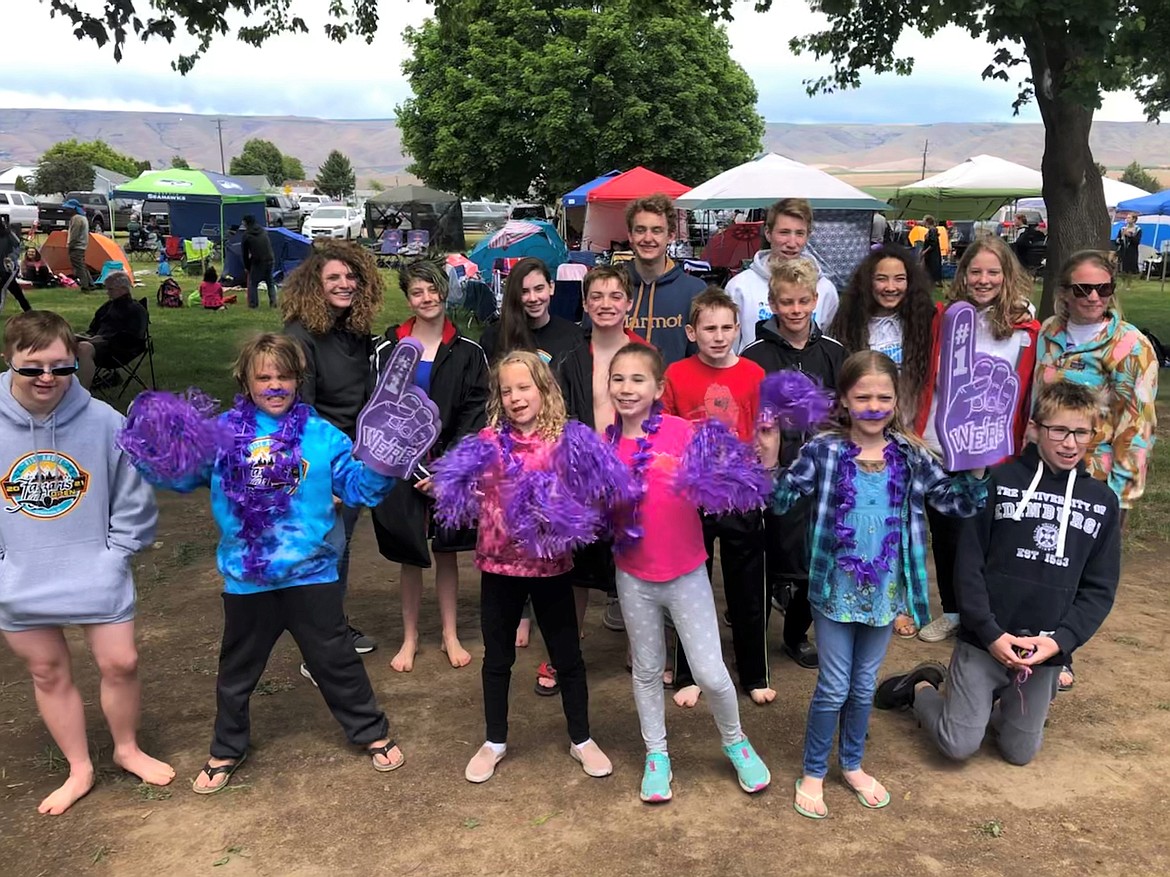 The Sandpoint Sharks club swim team poses for a photo at the Fazzari's Pizza Open on May 20-23 in Lewiston.
(Courtesy photo)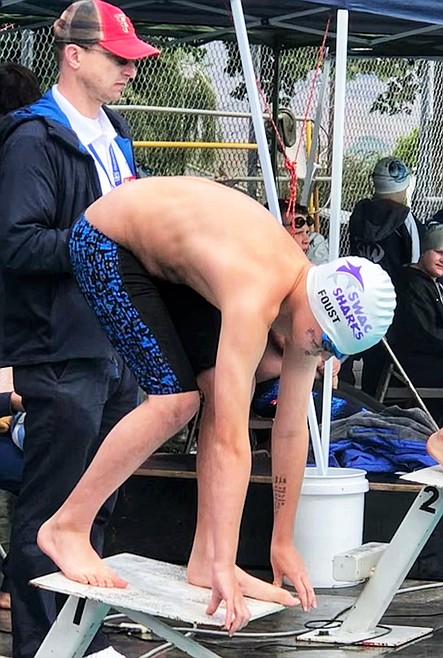 Lou Foust prepares to take off from the starting block in the 100 breaststroke.
(Courtesy photo)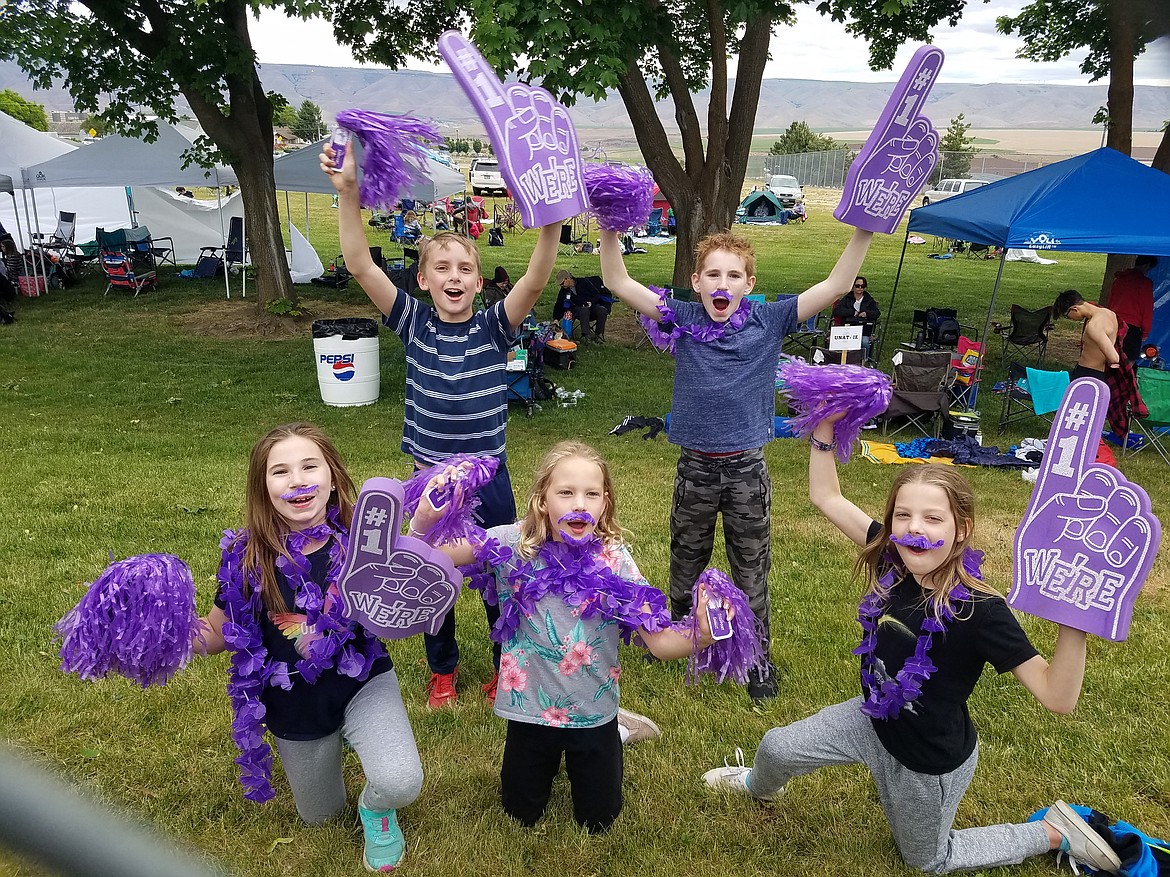 A group of five kids cheer on the Sharks during the first meet of the season in Lewiston. Back row (from left): Eli Norling and Olli Leavitt. Front row (from left): London Leavitt, Claire Ballard and Allyson Ballard.
(Courtesy photo)
Previous
Next
LEWISTON — It was a long time coming, but the Sandpoint Sharks are finally back in the pool competing.
On May 20-23, the club swim team dove into Orchards Pool in Lewiston to compete in the Fazzari's Pizza Open. It was the Sharks' first meet in over a year after the COVID-19 pandemic shut down most of last season.
First-year head coach Sara Kuhn said the long course meet was a great way to get the season started.
"It was chilly and windy, but all of the swimmers had an awesome time racing again," she said.
Despite not getting to swim in a competitive meet for months, the Sharks continued to train and that dedication paid off in Lewiston, Kuhn said.
Sixteen Sharks participated in the meet and personal bests were recorded across the board. High-point scorers for the Sharks were Allyson Ballard, Bodi Demmons, Lou Foust, Ryleigh Bamer, Emily Ballard, Ayiana Prevost, Hayden Leavitt and Caleb Norling.
Allyson Ballard received teammate of the meet for her performance and team spirit.
"I've implemented a lot of new changes for the swim team and the swimmers are really loving the new challenges," Kuhn said.
The Sharks head to Spokane on June 25-27 for the Summer Solstice meet.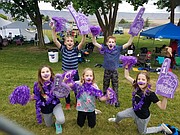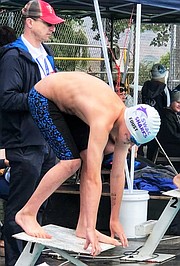 ---