Aster Garden Design Center offers variety of plants, landscaping options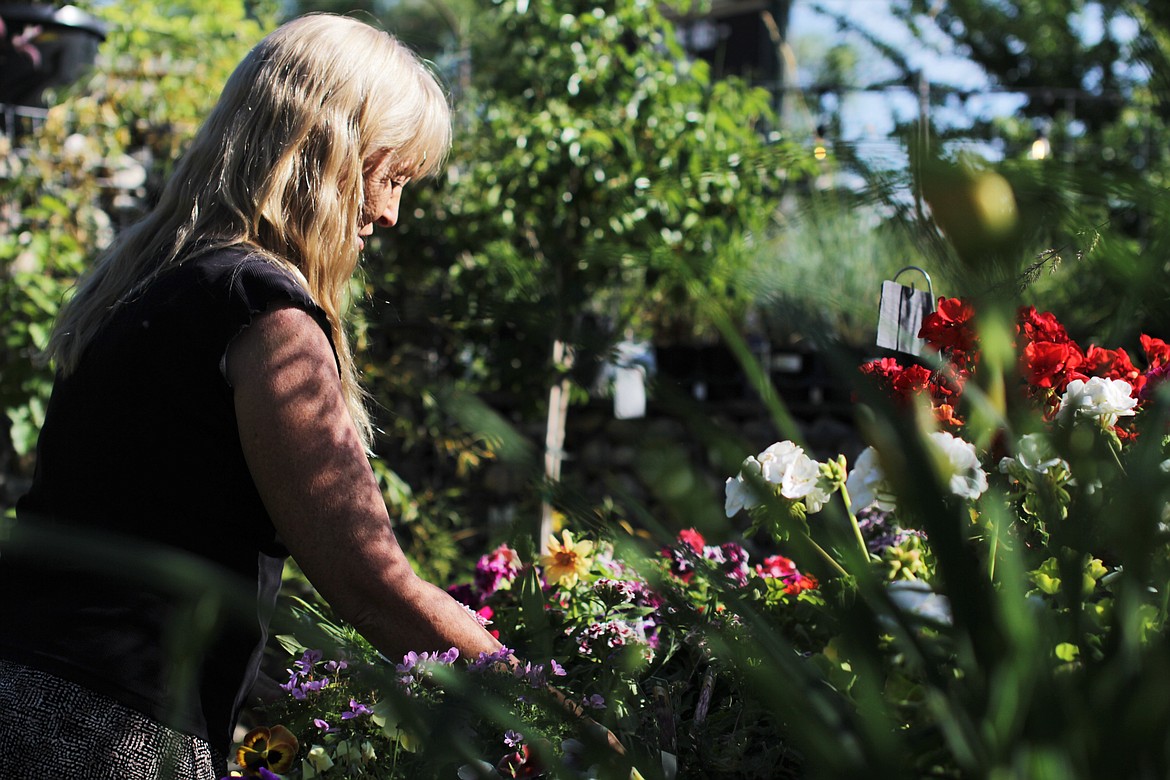 Karen Oleson walks through the garden at Aster Garden Design Wednesday afternoon.
Photo by RACHEL SUN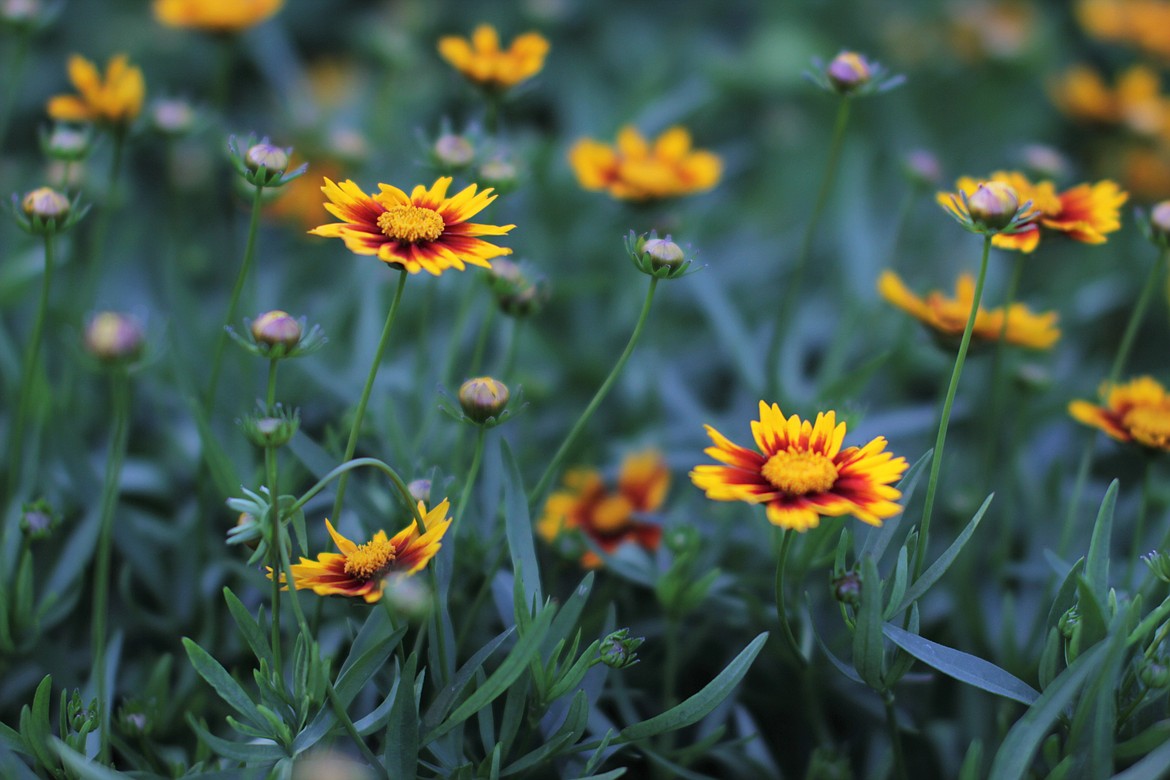 Flowers bloom at Aster Garden design.
Photo by RACHEL SUN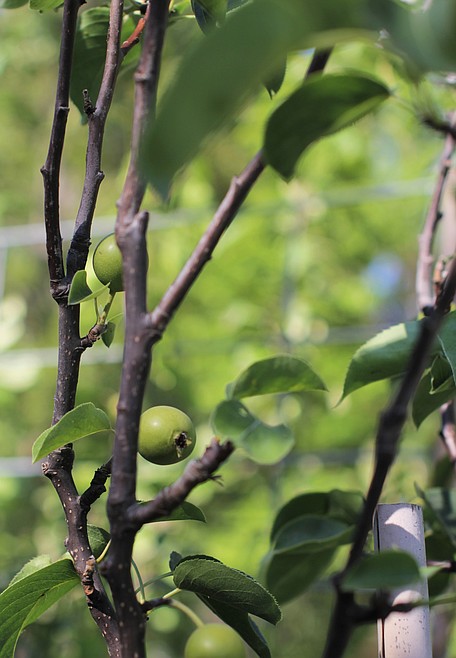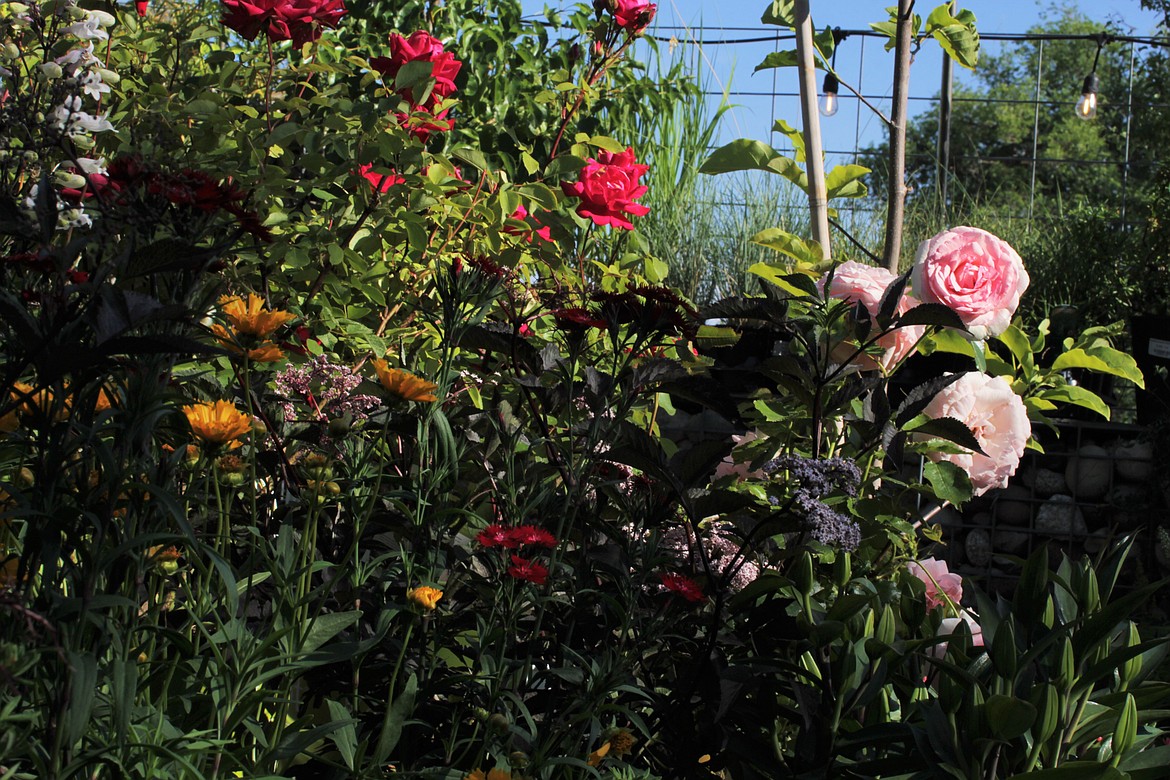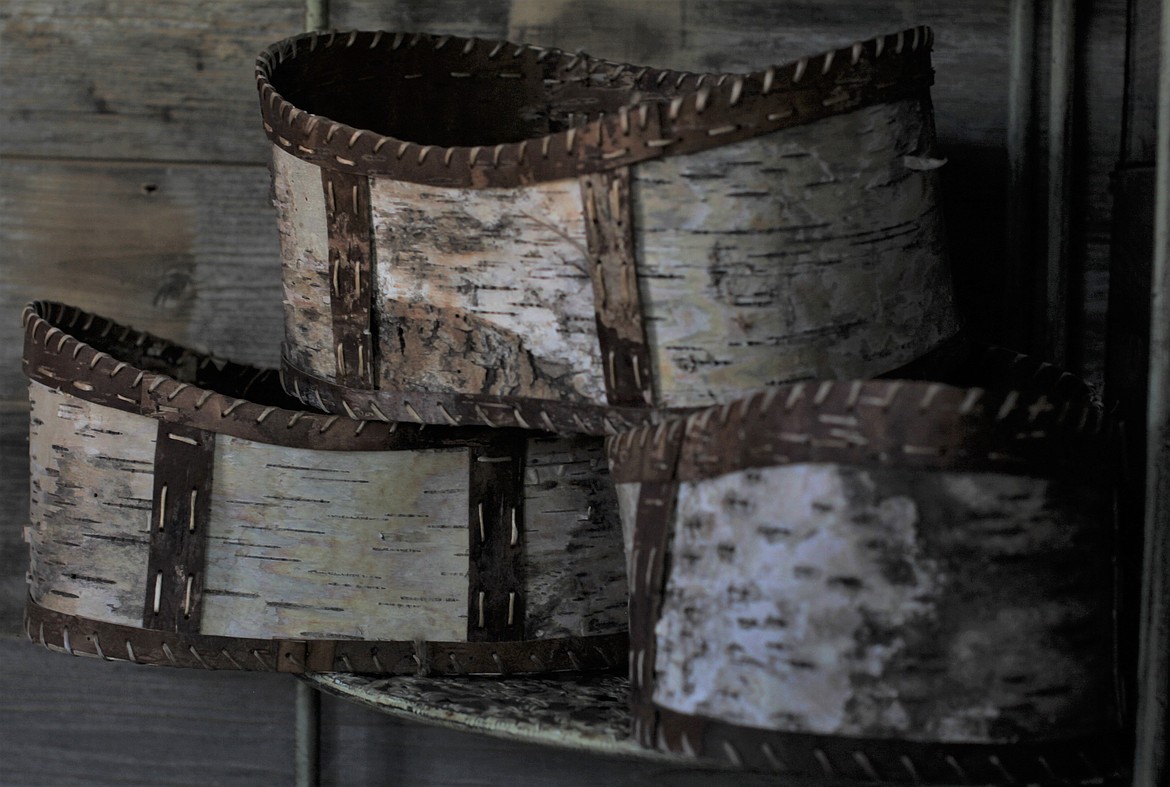 A handmade basket made by a local artist is sold at Aster Garden Design.
Photo by RACHEL SUN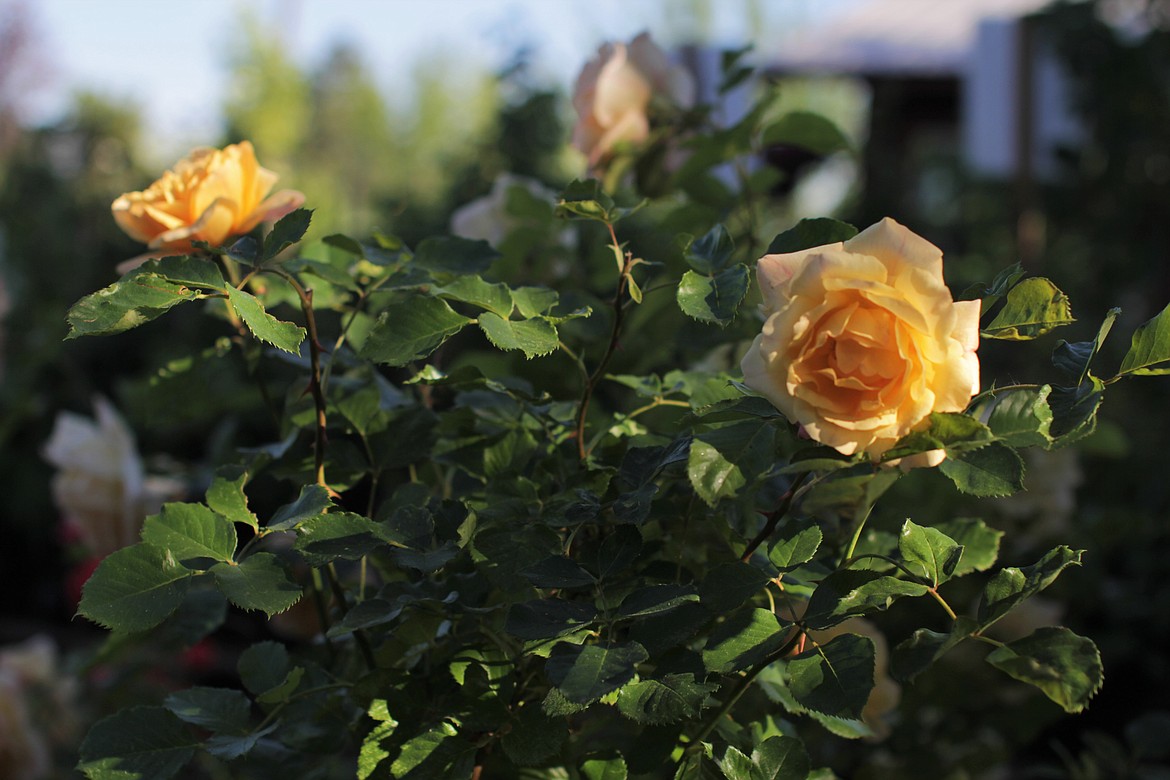 Previous
Next
by
RACHEL SUN
Staff Writer
|
June 27, 2021 1:00 AM
▶️ Listen to this article now.
Walking into Aster Garden Design is a little bit like walking into a secret garden — and that's what it was designed to be like, said owner Karen Oleson.
The business, which opened last year, took four years for Karen, and her husband and co-owner Paul Oleson, to make ready.
"The building existed, but [the rest] was a weed patch," Paul said.
Since then, the space has blossomed both literally and metaphorically. In every direction, a diverse covering of trees, grasses, flowers, bushes and vegetables can be seen.
Those plants are accented by artfully repurposed materials in the gates, walls and greenhouse  — from leftover bypass materials turned garden walls to coiling vines and blooming flowers made from recycled metal.
"We just wanted [it to be] like you're walking into another world," Karen said.
Paul and Karen are lifelong gardeners. In 2007, Karen decided to go back to school, and holds a master's in landscape architecture.
"Most of the time," she said, "we're designing people's landscapes. Not just gardens, [or] vegetable gardens, but you know, hardscaping, patios, fire pits, pergola, you know, anything you could imagine outside."
Because the center provides both garden and design services, many customers will come in with sketches of what they want to do with their garden, but are not certain how to accomplish it.
"They'll come in with their little sketches, and they'll say, 'I have where I want things, but I just need to figure out what they are now,'" she said.
That's where Karen is able to step in, she said. Customers can point to where they want something flowering, or a tree, or a fire pit, and based on the conditions she can recommend plants and decor to fit those goals and the space constraints of the customer.
The business's philosophy prioritizes utility as much as beauty, she said. The center itself collects rainwater, which helps them and lessens the impact on public utilities.
"The first thing is safety, and then circulation, you know, how you get around in it. And then comes the form and the function and the beauty," Karen said.
Karen's landscape architecture business is a large part of what drew the couple to open their own store, she said. Many plants that are harder to find are now carried at the center.
"I was driving all over from Spokane, to Bonners Ferry, to Seattle," she said. "Just trying to find the plants for the designs. And now we just order to have them here for all our clients."
Some of those harder-to-find plants include Dogwood trees, Japanese Maples, xeric plants and many more, in addition to numerous native plants. They also try to only sell plants that will be able to survive harsh Idaho winters, Karen said.
In addition to the native plant options, the center sells garden decor and furniture from local artists.
"That's important to us," Paul said. "We try to source all of our materials local, and if not local, it's from the northwest."
Although the center isn't large, they try to keep at least a few people employed and offer competitive rates for larger local projects as well, he said.
Starting the center during a pandemic meant business was a little slower than usual, Karen said, but that also gave them a chance to learn.
Many people in the past year started doing more gardening and landscaping over the pandemic as they spent more time at home, she said.
"They were home so much, and they're looking at their yard and going, 'We have to do something about this,'" Karen said.
Aster Garden Design is located at 924 Superior Street in Sandpoint.
---