The legislative session that paused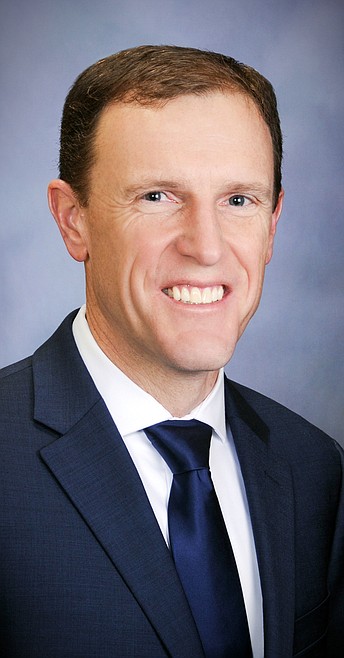 The Idaho Legislature has recessed until April 6 due to a number of COVID-19 cases among legislators and staff. We've had just a few cases in the past two months, but this week a number of cases sprung up in the House. Contact tracing showed that many people have been in contact with those who are now sick. The potential for widespread illness led House leaders to request a recess to prevent further spread of the virus.
It is unfortunate timing as we were making great progress on two large pieces of legislation that are tied together. A mechanism for ongoing transportation funding is in the works as well as a tax bill with a proposed income tax reduction. They are tied together because obligating money to an ongoing expense requires having the ongoing revenue stream to meet the obligation. We are looking to find the balance between the needs of the state transportation system while ensuring we tax at the lowest feasible level.
It is also very likely we will have more federal funds to work with. Idaho will take a conservative path in expending any additional federal aid funds, especially since the timeline for expenditure of the funds is much longer in the upcoming federal package. We don't have to be in a rush to spend the money. I think we all understand that the federal money is borrowed money that we have to pay back at some point in time. One example of prudent use of the money is capital infrastructure. If our kids have to pay the money back, we can build something they will get to use into the future.
One side note on taxes is in regard to tax filing deadlines. The federal government has extended this year's tax deadline to May 17th. The legislature was working on the same change for the state tax deadline but did not finalize it before we recessed. I expect we will make that change in April, although that is likely too late to prevent quite a bit of inconvenience for tax preparers.
The path forward appears that we reconvene April 6th and hopefully finish up our work in a few weeks. I believe one key to our success in Idaho is a part-time legislature. Those who write the laws also live under those laws. Many legislators are farmers or ranchers. Others are business owners, attorneys, or retirees. What we all have in common is that we typically spend three months in session and experience the laws that we help to create for the remaining nine months of the year.
As always, I am happy to hear your input or answer any questions. For the next few weeks, I'll be back to my comfortable Carhartt pants, work boots, and a sweatshirt. I will be available for conversations here at home and will be participating in discussions down south to prepare for the last few weeks of the 2021 legislative session.
The easiest way to track legislation is on the legislative website. https://legislature.idaho.gov/ Email is the best way to reach me. jwoodward@senate.idaho.gov .
Sen. Jim Woodward represents District 1, Bonner and Boundary counties, in the Idaho Senate. He can be reached at jwoodward@senate.idaho.gov .
Recent Headlines
---