Bonner County History - March 30, 2021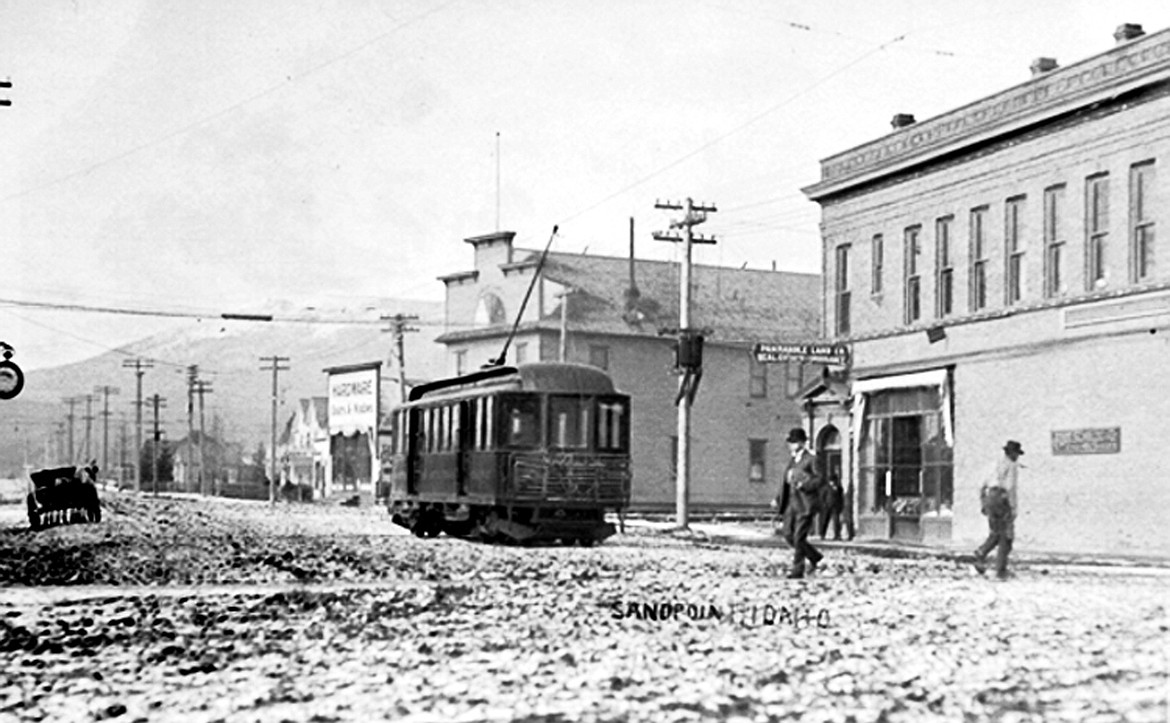 From the archives of the
Bonner County History Museum
611 S. Ella Ave., Sandpoint, Idaho, 83864
208-263-2344
50 Years Ago
Sandpoint News-Bulletin
Mar. 30, 1971 – SERVING ON CARRIER
Navy Petty Officer Second Class Richard A. Green, Colburn, is serving aboard the San Diego-based attack aircraft carrier USS Kitty Hawk, on an extended deployment to the Western Pacific.
•••
ADVANCE IN RANK
Navy Petty Officer Third Class Kenneth J. Dickinson, son of Mr. and Mrs. O.N. Dickinson, Sagle, advanced to his present rate while serving aboard the guided missile frigate USS Halsey, Western Pacific.
•••
ANNOUNCE WEDDING PLANS
Mr. and Mrs. Gene Saunders announce the wedding of their daughter, Patti Rae, to Roland Naccarato, son of Mr. and Mrs. Roland Naccarato, Priest River. Friends are invited to the ceremony Sunday, April 11, at 2 p.m., in St. Joseph's Catholic Church, Sandpoint. A reception follows in the V.F.W. hall in Priest River.
•••
CEDAR POST WON TOP HONOR
The SHS Cedar Post newspaper earned an all-state honor superior rating at the 25th annual Idaho High School Journalism Conference at Moscow. Editor is Marcia Oliver. News editors are Debbie Chronic and Joyce Luckey; sports editor, Mark Nelson; business manager, Cathy Cranor; photographer, Dave Winfrey; and reporters, Dave Evans, Peggy Kirk, Irene Baker, Christy Whittaker, Margee Hamilton and Sue Hanson.
100 Years Ago
Northern Idaho News
Mar. 30, 1921 – LOCAL BRIEFS
The high school's domestic science girls entertained the school board at a six-course dinner Thursday.
The first car of the season making the way over the roads from Coeur d'Alene came in last Friday.
•••
NEW MINISTER AT CHRISTIAN CHURCH
R. Stanley Johnson of Buhl has been employed by the Christian church as minister, to begin his ministry May 1. He will come through by auto with his family and leave his household goods to be shipped later. In the recent revivals held by Evangelist McSparran, the church was reorganized and it is believed a regular minister will further strengthen the church.
•••
HIGH SCHOOL SENIORS PLAN ANNUAL
This year the senior class of 21 is putting before the students of the high school and the people of Sandpoint what promises to be a great success in the form of an annual, a 64-page book, for which the name "Monticola" was selected. It will contain an abundance of good reading matter, together with the picture of each member of the graduating class and also pictures of the other classes, the basket ball team, dramatic and debating clubs, etc. Many of the business men have already shown their generous attitude by contributing advertising material. The annual will be out by May 1, 1921, and the low price (75c) makes it possible for everyone to obtain a copy.
For more information, visit the museum online at bonnercountyhistory.org.
---