Coeur d'Alene tops Bulldogs despite 3-run homer from Newhart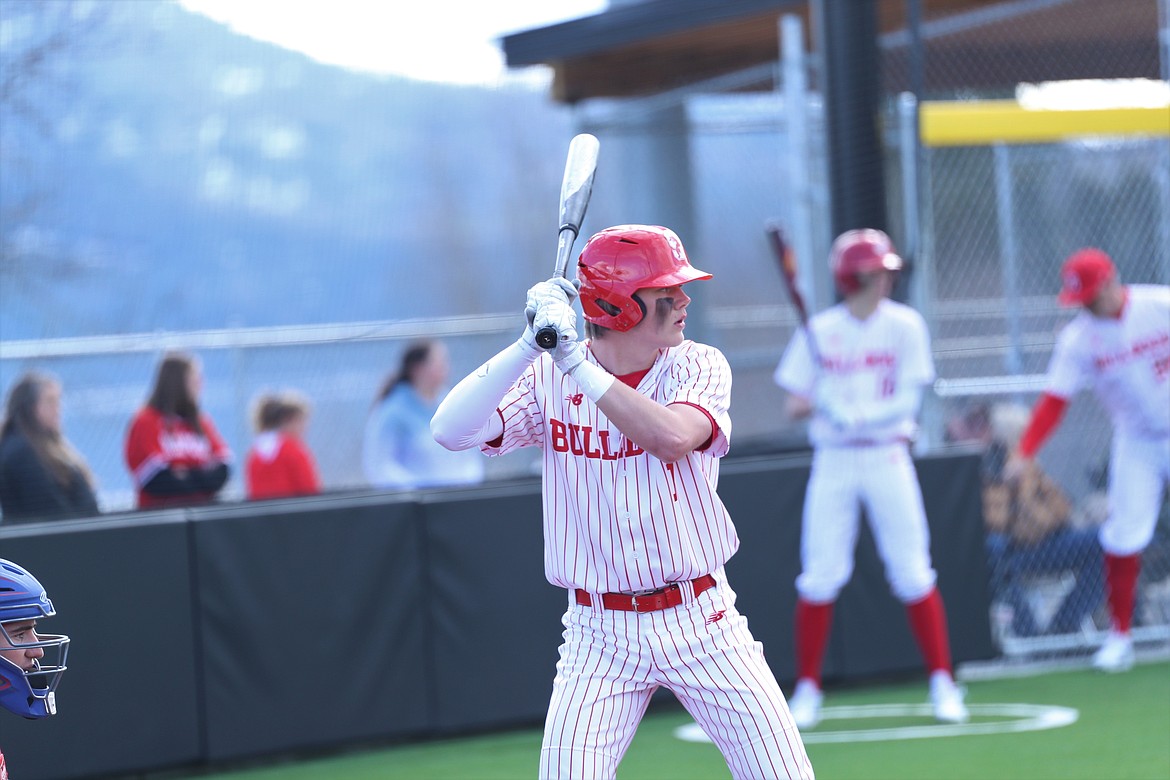 Cody Newhart stands in the batter's box during a game against Coeur d'Alene on March 25 at War Memorial Field.
(Photo by DYLAN GREENE)
COEUR d'ALENE — Coeur d'Alene completed a season sweep of Sandpoint baseball on Saturday with a 11-5 win over the Bulldogs.
The Vikings beat SHS 7-4 at War Memorial Field on March 25.
In Saturday's game, the Bulldogs were able to jump on Coeur d'Alene in the top of the first, scoring two runs on a sacrifice fly by Avery Bocksch and an RBI single by Auggie Lehman.
However, in the bottom of the inning the Vikings tallied three runs.
Cody Newhart responded in top of the second inning, hitting a three-run homer to give Sandpoint a 5-3 lead.
The Bulldogs clung to that advantage until the bottom of the third when Coeur d'Alene scored three runs to grab the lead for good.
Newhart went 2 for 3 with three RBIs.
Evan Williams started on the mound for SHS. He allowed seven hits and two earned runs across three innings of work while striking out three. Jack Zimmerman relieved Williams in the fourth inning and recorded four strikeouts.
The Bulldogs committed five errors in the game and Coeur d'Alene outhit them 14-7.
Sandpoint (14-5, 7-5 IEL) hosts a doubleheader with Moscow at 2 p.m. Tuesday.
Sandpoint 230 000 0 — 5 7 5
Coeur d'Alene 303 212 X — 11 14 2
Evan Williams, Jack Zimmerman (4), Kody MacDonald (6) and Trevor Brackett; Andrew Karns, Liam Paddack (5) and Wade Mallory.
HITS: SHS — Newhart 2, Thielbahr, Butler, Lehman, Roop, Garcia. CDA — Karns 3, Elstad 3, Larson 2, Paddack 2, Schneider, Karns, Mallory, Bridge. 2B — Newhart, Elstad 2, Karns. 3B — Paddack. HR — Newhart.
---