Ken's Kids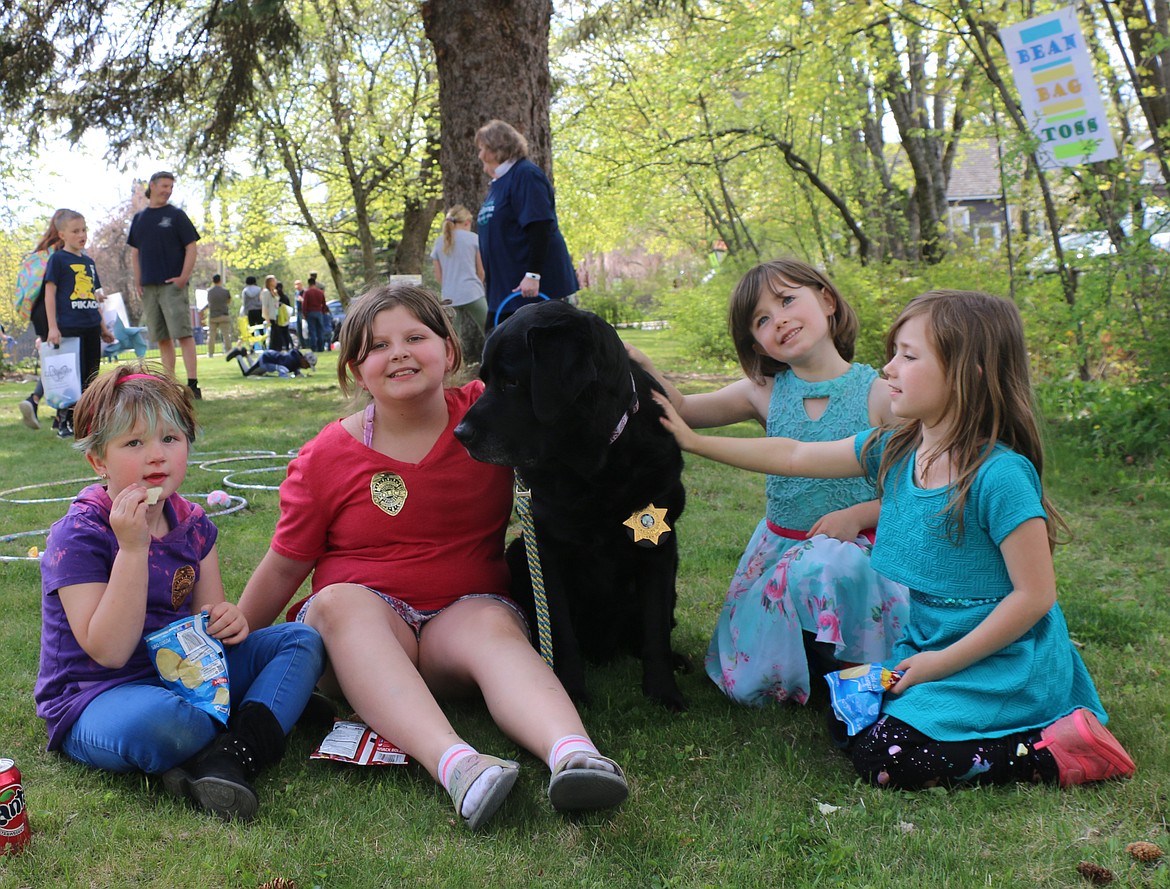 In addition to games, a petting zoo, and a barbecue, LillyBrooke Family Justice Center's Kids Fair featured a chance to meet Ken, who is pictured with a few visitors to the fair. Bonner County's courthouse dog is used to comfort the victims of domestic violence and sexual abuse greet everyone who attends.
(Photo by CAROLINE LOBSINGER)
In addition to games, a bounce house, and a petting zoo, LillyBrooke Family Justice Center's Kids Fair offered tours of the center, a barbecue with hot dogs and hamburgers, and more.
Also on hand, of course, was Ken — Bonner County's courthouse dog used to comfort victims of domestic violence and sexual abuse. Booths were operated by CASA advocates, local law enforcement and representatives from the Bonner County Prosecutor's Office.
And while the days focus on fun, underlying the event is the serious work that normally takes place at the LillyBrooke Family Justice Center.
It's unusual for a community the size of Sandpoint to have a family justice center, especially one that includes a children's advocacy center. While another facility exists in Coeur d'Alene, the next closest centers are in Nampa and Boise.
Centers such as LillyBrooke brings those involved in investigating and prosecuting child abuse cases to the victim, instead of the other way around. As Frye interviews victims in a child friendly room, the audio and video is recorded and team members watch from an observation room away from the victim.
---