Simko, Williams cruise to 5 doubles victories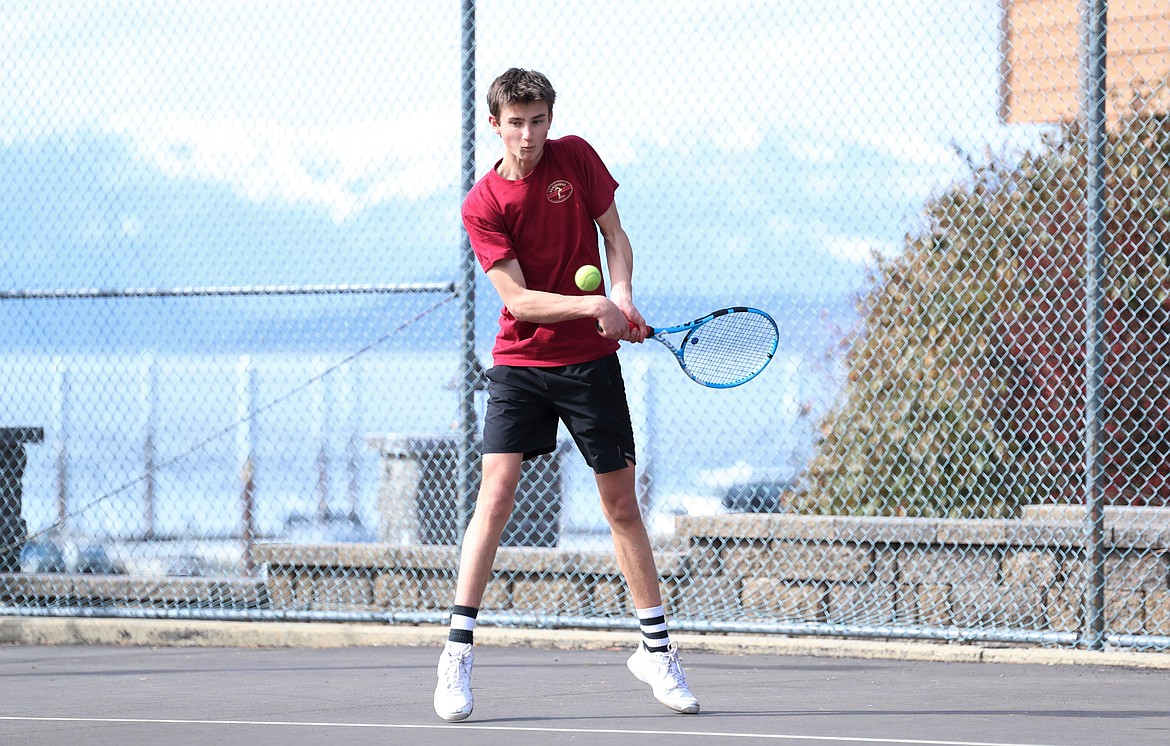 Wesley Simko eyes a backhand during a practice on March 18 at the Pend Oreille Shores Resort tennis court.
(File photo by DYLAN GREENE)
LEWISTON — After deciding to pursue their third trip to state in doubles, Clark Fork's Wesley Simko and Blaine Williams throttled league competition at a tournament Saturday in Lewiston.
The duo cruised to five pro-set doubles victories. They only lost four games across the five matches.
"Wes and Blaine are looking really good," head coach Jeff Emmer said. "They're playing strong and confident. They only played two matches together before Saturday, so it's really been fun to see the way they work together. They're so much stronger than they were when they went to state two years ago."
On Thursday, Williams and Simko will battle Coeur d'Alene Charter's No. 1 doubles team for the No. 1 seed to districts.
Prior to that, the Wampus Cats will travel to the Post Falls junior varsity team today for a handful of matches.
---