Music Conservatory of Sandpoint welcomes conductor Jan Pellant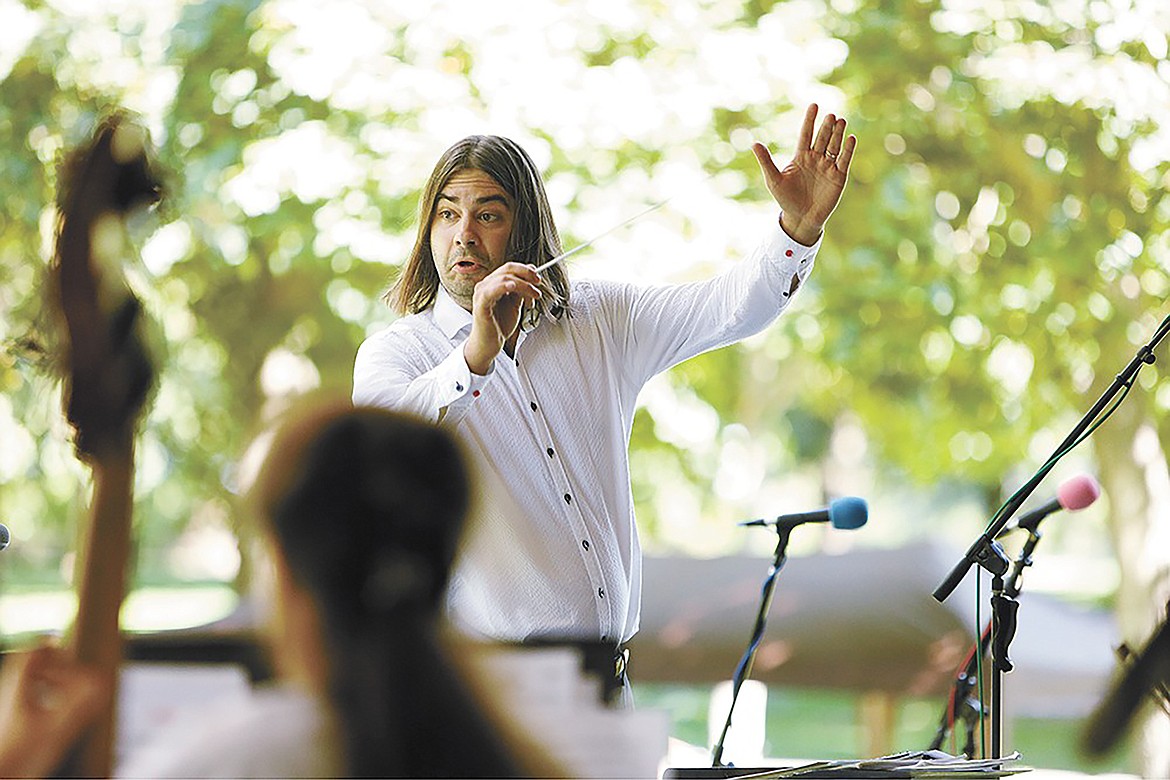 This summer, the Music Conservatory of Sandpoint is welcoming Jan Pellant at guest conductor.
(Courtesy photo)
by
KARIN WEDEMEYER Contributing Writer
|
May 18, 2021 1:00 AM
This summer, young musicians can expect a rich orchestral experience under the baton of guest conductor Jan Pellant. His dynamic and engaging conducting style will without doubt draw a new fanbase in Sandpoint.
A native of the Czech Republic, Pellant accepted the position of Artistic Director/Conductor of the Coeur d'Alene Symphony in July 2018. Previously, Pellant had been music director of the Lexington Chamber Orchestra. He has conducted more than 30 orchestras across the world, including the Czech National Symphony Orchestra, Prague Symphony Orchestra and the North Czech Philharmonic Orchestra. He has led performances with Pilsen Opera, Ghana National and the University of Kentucky Opera Theater, as well as the Prague Karlin Theater on an 11-city tour of Romania.
Pellant has served as professor of conducting and orchestra studies at the New York Conservatory and the International Conservatory in Prague.
Almost ten years ago, MCS created its young artist exchange program, Music Without Border, which serves as a portal for students from all over the world to join us for our Summer Academy along with guest conductors and other regional musicians. The program has welcomed students from Europe, Africa and Mexico, building an international collaborative orchestra here in Sandpoint. Unfortunately, due to COVID-19 travel restrictions, invitations for students abroad have been put on hold until 2022.
As a centerpiece of the region's evolution into a renowned nexus for arts and culture, MCS envisions growing the collaborative orchestra each year, creating an annual event that may at some point have hundreds of youth participating!
For 2021, MCS is inviting all students in the area. If you play an instrument of the orchestra, this is a wonderful opportunity for youth to embrace larger performing experiences while making new, like-minded friends in the world of music and orchestra.
Special recognition to the Idaho Commission on the Arts, Idaho Community Foundation, and Innovia Foundation for supporting music education and keeping our Summer Academy affordable.
Scholarships are available and for more information, please call the MCS Office at 208-265-4444 or go online to www.sandpointconservatory.org.
---