Boundary Community Hospital has an eye on the future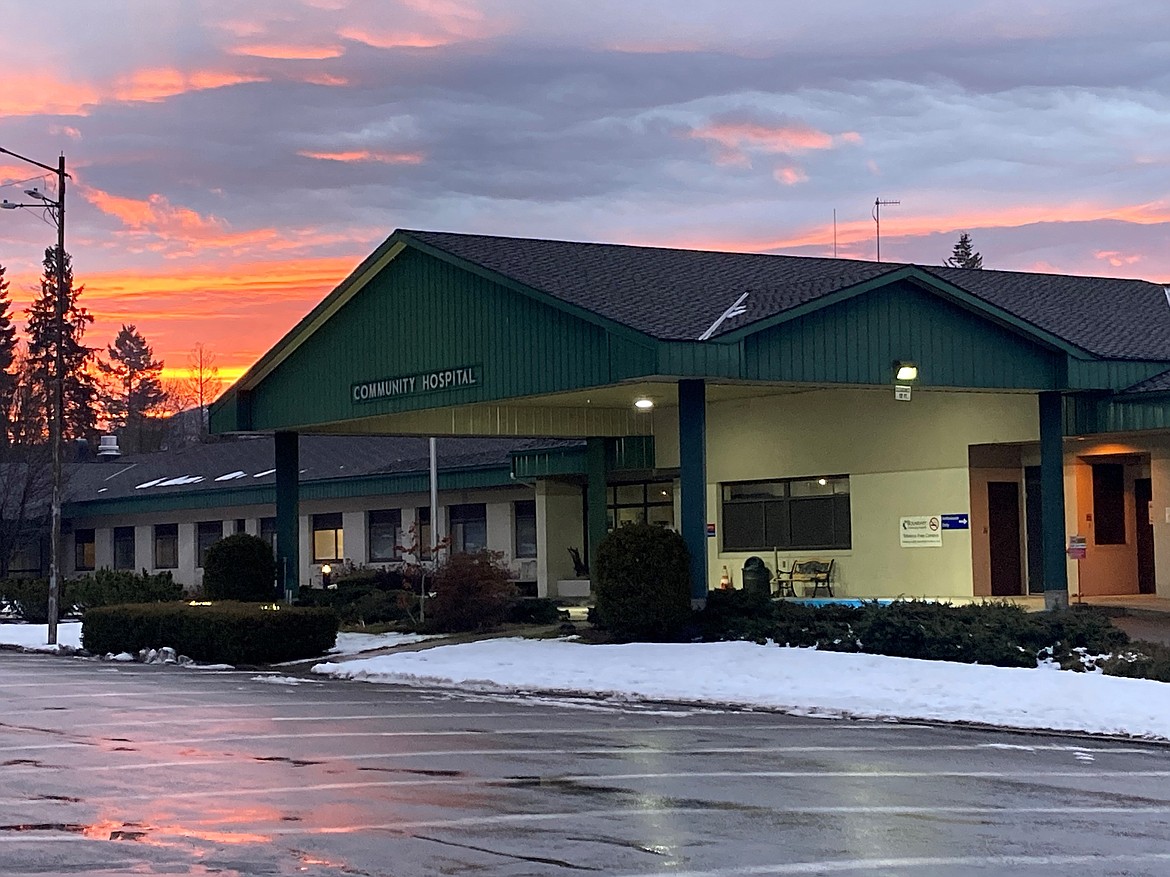 Boundary Community Hospital is reflected in the setting sun.
(Courtesy photo)
by
ROSE SHABABY
Hagadone News Network
|
May 19, 2021 1:00 AM
Preston Becker came on as CEO of Boundary Community Hospital toward the end of 2019, just before COVID-19 became a primary focus for most healthcare workers. He's proud of his hospital staff and how they rose to the challenges of the pandemic but wants to move beyond it. Like so many, he's "trying to get back some sense of normalcy" and wants to make sure the hospital is focusing on the future and its place in the community. He has big goals and a big plan.
The hospital has a new, three-point strategic plan in mind, one that addresses issues from community to growth to employee satisfaction. Despite being Bonners Ferry Living Local's employer of the year two years running, Becker has no desire to rest on his laurels.
The strategic plan addresses five pillars of operational goals: growth and innovation, quality and service, people, community, and finance and facilities. While some of the key points sound fiscally motivated, community is actually the central focus of each area.
Part of "growth and innovation," said Becker, is increasing volume but what that really means is "growth in primary care and focusing on things like prevention and wellness and really building those relationships between physicians and community members." Not only does that translate into better patient outcomes, but it helps keep healthcare dollars local so that money can be reinvested in the hospital and community. The more primary care services they can offer, the more money stays local, the more the hospital can add services, which in turn strengthens the community.
And growth is needed with what Becker believes is a changing demographic. While specific census data isn't available, conversations with community members and leaders, real estate prices and availability, and school enrollment numbers points to most new residents being retirees — which affects the kinds of services the hospital will need to offer. He wants to make sure they address those needs adequately.
Addressing those needs is part of the "finance and facilities" pillar. Becker and hospital leaders are focused on creating a "facility master plan" by the end of the year. They will work with healthcare consultants who specialize in hospital facility planning, looking at all data so they can project future changes and needs. They will examine existing services as well as future services needed, space and more. The idea is to create a "roadmap" of where they need to go. Even if it's a 20-year plan it will give them a destination, allowing them to make subtle changes over time, leading them to that destination and allowing them to address the community's changing demographics.
The "quality and service" pillar addresses patient satisfaction. He encourages all employees to keep track of and report any occurrences that could impact quality of care, like a patient falling. They do this not as a punitive measure but to address how it happened and how to prevent it from happening again. They also survey patients to find out what they can do better and how they can make a hospital stay more comfortable for patients who usually "come in nervous, scared or with heightened anxiety."
The hospital also surveys employees as part of their attempt to address the "people" pillar of their plan. The goal is to increase staff satisfaction. He knows decreasing turnover and increasing retention can only be achieved through happy employees who come to work for more than just a paycheck; he wants employees who want to be there and want to make a difference. Becker believes those are the kinds of employees who will raise the standard of care and, in turn, the satisfaction of patients.
Communication and transparency are at the "foundation of everything we do," he said. Increasing both are personal priorities, Becker said. He knows it's important to share "why decisions are being made" with employees. Even "if we can't do something desirable [communicating] why we can't do it" is important. Good relationships with employees are vital to Becker.
These aspects of the new strategic plan all play into the "community" pillar of his plan but what this really means to Becker is developing relationships.
Becker and hospital leaders know that there are a number of physicians and medical staff in the community who don't work for the hospital but are still "part of our medical staff." They hold monthly medical staff meetings where they "have a voice and are involved and engaged in our operations as well." Becker knows these are vital relationships to the health and wellbeing of the hospital.
He has also started a new community service plan to focus "on trying to be more present in the community" so they can be a "community asset outside of providing healthcare." He asks all hospital leaders "to basically go out and get at least eight hours of community service during the year." They can choose causes that are meaningful to them and he has seen them getting involved in activities like the 9B Trail cleanup and volunteer coaching.
They're planning a healthcare fair sometime around the end of summer/beginning of fall so the community can come meet and talk to staff. They try to sponsor as many events as they can as well and have been working toward a highway cleanup day for staff. He genuinely wants to get out in the community more and focus on philanthropy.
It's easy to see how Becker's plans are all geared toward the best interest of Boundary County and increasing the hospital's connection to the community. He's extremely proud to be part of this community in particular.
"People don't always have the best impression of healthcare facilities," he said. "I've been in similar-sized communities where there is a huge disconnect between the community and the hospital."
That isn't the case in Boundary County. Instead, the hospital has a "tremendous amount of community support."

It's a relationship he wants to continue to nurture and grow while making sure the community knows that he and hospital staff reciprocate that feeling 100%.
---