Pedestrian bridge work delayed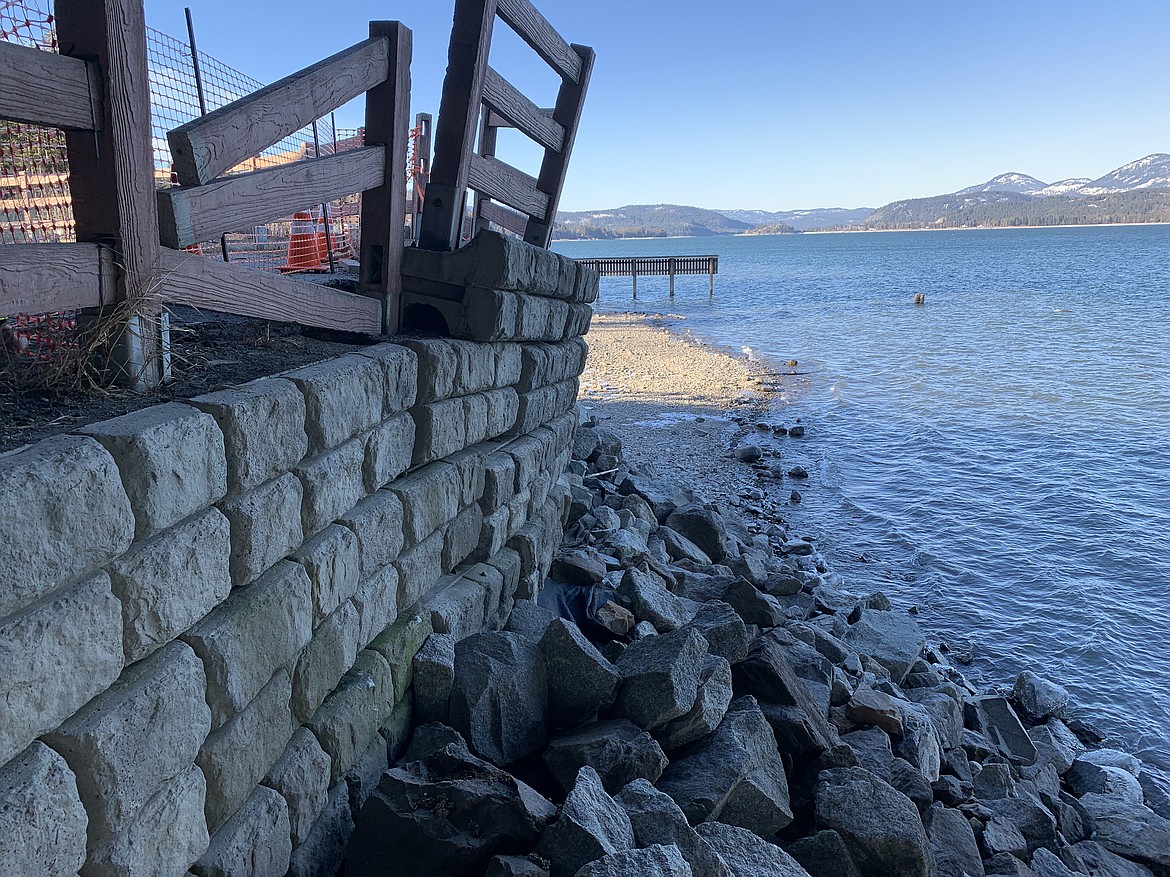 Repairs to a retaining wall, damaged by a 2020 storm, are set to start Monday. The work means that a portion of the pedestrian path at the south end of the U.S. 95 Long Bridge will be closed for up to two months.
(Photo courtesy IDAHO TRANSPORTATION DEPARTMENT)
by
CAROLINE LOBSINGER
Staff Writer
|
May 26, 2021 1:00 AM
It is going to take a little longer for construction crews to get started on the pedestrian bridge than originally hoped.
While crews had hoped to get started on repairs to the pedestrian bridge before the Memorial Day weekend, work has been delayed until after the holiday weekend, Megan Jahns, ITD public information officer, said.
"The lead time for some of the materials would cause the work on that bridge to take longer, extending the impacts on bridge users, so [the contractor] decided to push back the start date and keep the construction window on that part of the project as condensed as possible."
Repairs to the vehicle and pedestrian bridges on U.S. 95 are meant to extend the service life of the spans. And while the $9.7 million project is scheduled to last two years, ITD officials said previously that the contractor — McMillen Jacobs Associates — is hoping to complete the work in one.
As part of the project, expansion joints on the vehicle bridge, which helps the structure adjust to changing temperatures, are being replaced. Supporting structure beneath the bridge deck will also be repaired. In addition, a protective coating will be applied to the bridge's guardrail, Jahns said.
Navigation lights beneath both bridges will be replaced with more energy-efficient lamps that will require less maintenance.
On the pedestrian bridge, built in 1956, portions of the walking surface will be replaced and joints connecting different the sections will be replaced with ones that are flush with bridge deck, making them easier to walk across and less of a trip hazard, Jahns said.
The state spent $2 million in 2016 to re-seal the deck of the vehicle bridge and repair supporting structures. The upcoming repairs are the result of a 2018 study that identified maintenance items to be addressed to allow both structures to reach 100 years in service, according to ITD.
Work on the top part of the pedestrian bridge is expected to take about two-and-a-half months. The usable width of the bridge will be reduced, giving crews space to work but allowing pedestrians to still walk across.
Work on the vehicle bridge, built in 1981, is expected to begin in late July. While much of the work will be done on weekdays and at night and limited to one lane at a time, "that's when you'll start to see us impacting traffic," Jahns told the Daily Bee previously.
"I guess the big takeaway is we're working really hard to minimize the impacts that people are going to see," she said.
---