Schweitzer welcomes new food & beverage director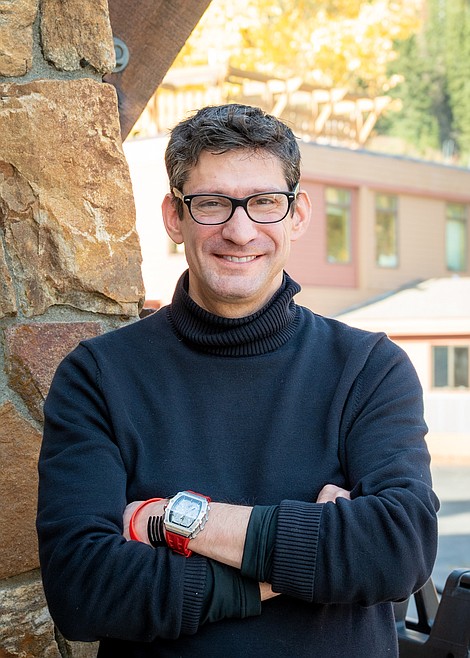 John Calderon has joined the Schweitzer director team as the resort's new food and beverage director.
(Photo courtesy SCHWEITZER)
|
November 2, 2021 1:00 AM
SANDPOINT — Schweitzer is pleased to announce that John Calderon has been hired as food and beverage director. Calderon will be responsible for Schweitzer's existing food and beverage services as well as coordinating the opening of the new signature restaurant in the Humbird hotel, Crow's Bench.
After graduating from the Culinary Institute of America in Hyde Park, New York, Calderon has shaped his career through various roles including opening his own restaurant in Seattle, working for Bandon Dunes Golf Resort in Oregon, and as the food and beverage director for a correctional facility in Arizona.
"My various experiences, especially working in Arizona, changed everything about what I believed I could do," said Calderon. "The hospitality industry is changing, and I want to help develop our current food and beverage managers so they can continue to build on an already solid path. I'm impressed with what I see the current team doing to be successful and I want to help elevate those experiences, so everyone can achieve what they want to achieve at Schweitzer."
"John's culinary skills and background set him apart from all other candidates," adds Schweitzer President & CEO, Tom Chasse. "With the investment in Crow's Bench and bringing John on board, we're poised to move our food and beverage operations to a higher level. I'm very excited about Schweitzer's future food and beverage experiences under his guidance and leadership."
Calderon's focus for Crow's Bench is to create a unique venue that's anchored in Schweitzer's history with new classics to complement the resort experience. "I want the restaurant to break the mold and offer an experience that will answer any burning questions from skeptics," says Calderon. "The launch of Crow's Bench is just the beginning of this evolution at Schweitzer."
For more information about the dining options offered at Schweitzer and the new Crow's Bench restaurant, visit Schweitzer.com.
---