Kootenai Tribe announces economic development project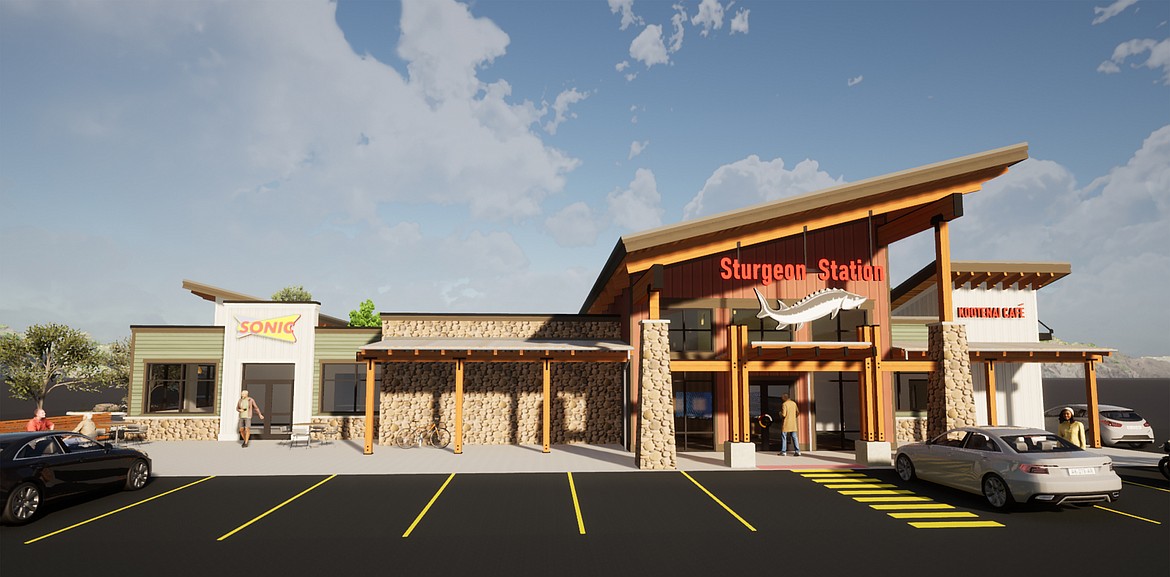 The Kootenai Tribe of Idaho has announced the first phase of an economic development project on the 3-Mile portion of the Kootenai Indian Reservation. The first phase of economic development project consists of an 8,660-square-foot travel center with gas and diesel fueling stations, truck parking and convenience store.
(Illustration courtesy KOOTENAI TRIBE OF IDAHO)
|
November 4, 2021 1:00 AM
BONNERS FERRY — The Kootenai Tribe of Idaho has announced the first phase of an economic development project on the 3-Mile portion of the Kootenai Indian Reservation. The site is located in Ktunaxa Territory along Highway 95 and just west of the Boundary County Airport.
"The Tribe is excited about this new economic development project that will benefit both the Tribe, Boundary County and surrounding communities," said Vice-Chairman Gary Aitken Jr.
The first phase of economic development project consists of an 8,660-square-foot travel center with gas and diesel fueling stations, truck parking and convenience store.
Tribe officials said they are especially pleased to announce that Sonic restaurant will be part of the travel center. Sonic officials and the Tribe have worked closely to bring Sonic's commitment to quality and service to the area.
Construction is expected to begin spring 2022.
"The Tribe's economic actions not only bring in money from outside to the area, but also the tax and other revenues stay in the community through the Tribe's collection of sales taxes and through the Motor Fuels Tax Agreement with the state," said council member Angela Cooper.
The Motor Fuels Tax Agreement between Idaho and the Kootenai Tribe allows the state to collect a portion of the motor fuels with the remainder collected by the Tribe. The Tribe allocates 50 percent of the motor fuels tax directly to the Boundary County Road and Bridge Department to be used for highway, road and bridge construction, maintenance and repair. The remaining 50 percent is used for Tribal government operations.
Future phases of the 32-acre portion of the Reservation are in the early planning stages, but may include an additional quick service restaurant, a sit-down restaurant, additional retail or light manufacturing.
---