Annual Economic Forum set for Thursday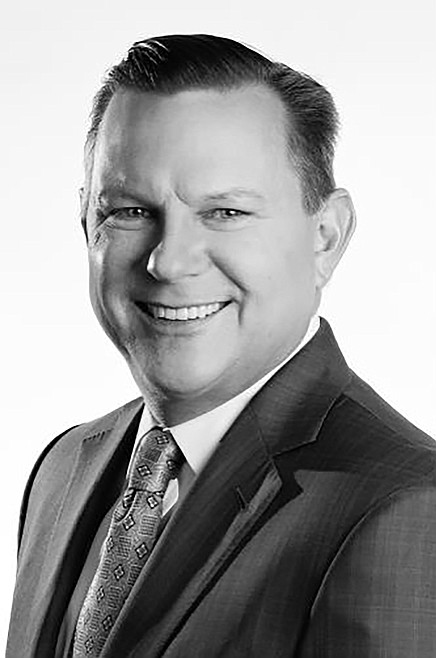 |
November 7, 2021 1:00 AM
SANDPOINT — SANDPOINT — From banking to the timber industry, D.A. Davidson's Annual Economic Forum attracts speakers from a broad spectrum, offering an analysis of the region's economic forecast.
This year, Mark Eibel, director of client investment strategies at Russell Investments in Seattle, will be the featured speaker at Thursday's Annual Economic Forum. It is Eibel's third appearance at the Sandpoint forum.
The forum will be held Thursday as part of the Greater Sandpoint Chamber of Commerce's monthly meeting. The meeting will be held in the Community Room (Tango Café) at the Sandpoint Center/Columbia Bank, 414 Church St. The meeting is from 11:30 a.m.to 1 p.m. and includes lunch. Register online at www.sandpointchamber.org for the event or call the chamber at 208-263-2161.
Eibel holds a chartered financial analyst designation and has over 35 years of experience as an investment professional at Russell and serves as the principal spokesperson for Russell's investment process. He is a frequent guest on television and radio networks such as CNBC, Bloomberg TV and Bloomberg Radio.
As the director of client investment strategies for Russell Investments, Eibel implements model strategies into client portfolios and helps set strategic asset allocation targets. He is also responsible for helping to drive product innovation on the private client side of the business. In addition, he is responsible for the Quarterly Investment Manager Outlook and represents the investment division on the Russell Investment Company's board.
Employee owned, D.A. Davidson has been serving clients since 1935. Headquartered in Montana with four major hubs located in Seattle, Portland, Denver and Los Angeles, the firm has approximately 1,400 employees working from 96 office locations in 27 states. Four financial services firms comprise D.A. Davidson Companies: D.A. Davidson & Co., Davidson Investment Advisors, D.A. Davidson Trust Company, and Davidson Fixed Income Management.
Over the past dozen years, the forums have covered a wide range of topics, including banking, the timber industry, education, healthcare, manufacturing, workforce development and impact philanthropy. A number of regional economists have also presented in years past.
---