Mark S. Chorzempa
|
November 11, 2021 1:00 AM
Mark S. Chorzempa arrived in Vietnam on his birthday in December 1967 as a teenager. He was assigned to the 101st Airborne Assassins.
His first big encounter happened in January 1968 when his squad walked into a NVA ambush and lost half the squad. The soldiers had to carry the bodies 1,000 meters out to ship them home as we left no one behind.
He received his first Purple Heart during the Tet offensive in March of 1968. He went back to his unit and went on in many battles including the Ashua Valley, were he received his second Purple Heart in September. In addition, Chorzempa earned two Bronze Stars.
He finally made it home in December to spend Christmas with his family. He finished his service with the 75th Ranger Battalion.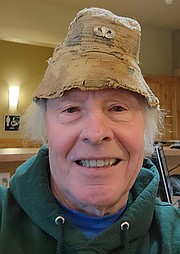 Recent Headlines
---