Bulldogs crushed by Lake City in season opener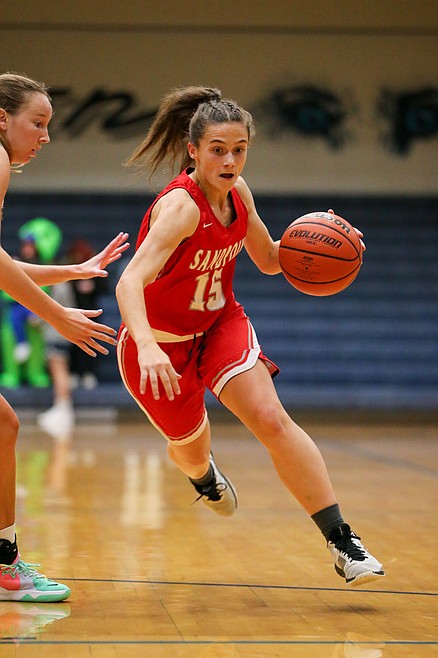 Sophomore Aliya Strock drives to the basket during Thursday's game at Lake City High.
(Photo courtesy of JASON DUCHOW PHOTOGRAPHY)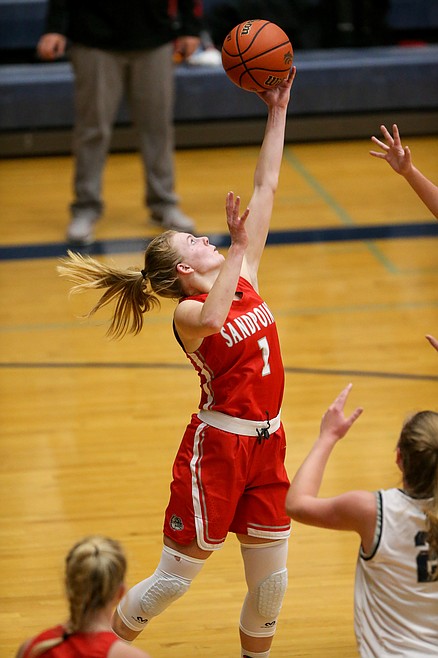 Junior Kelsey Cessna rises up for a rebound Thursday at Lake City High.
(Photo courtesy of JASON DUCHOW PHOTOGRAPHY)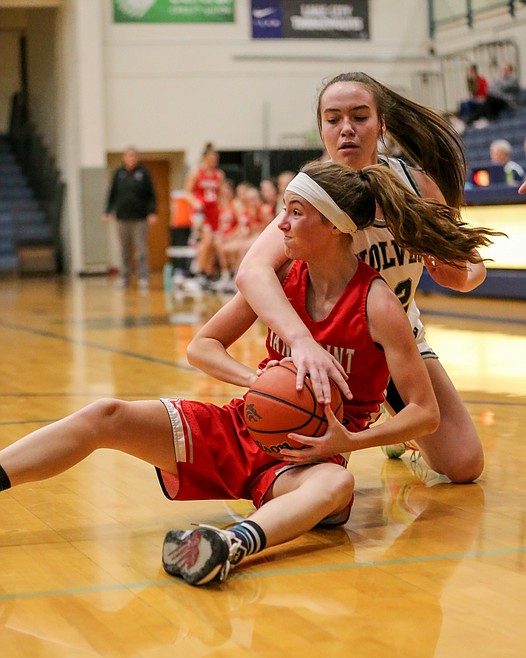 Junior Anna Reinink gets down on the floor to gain possession of the ball Thursday.
(Photo courtesy of JASON DUCHOW PHOTOGRAPHY)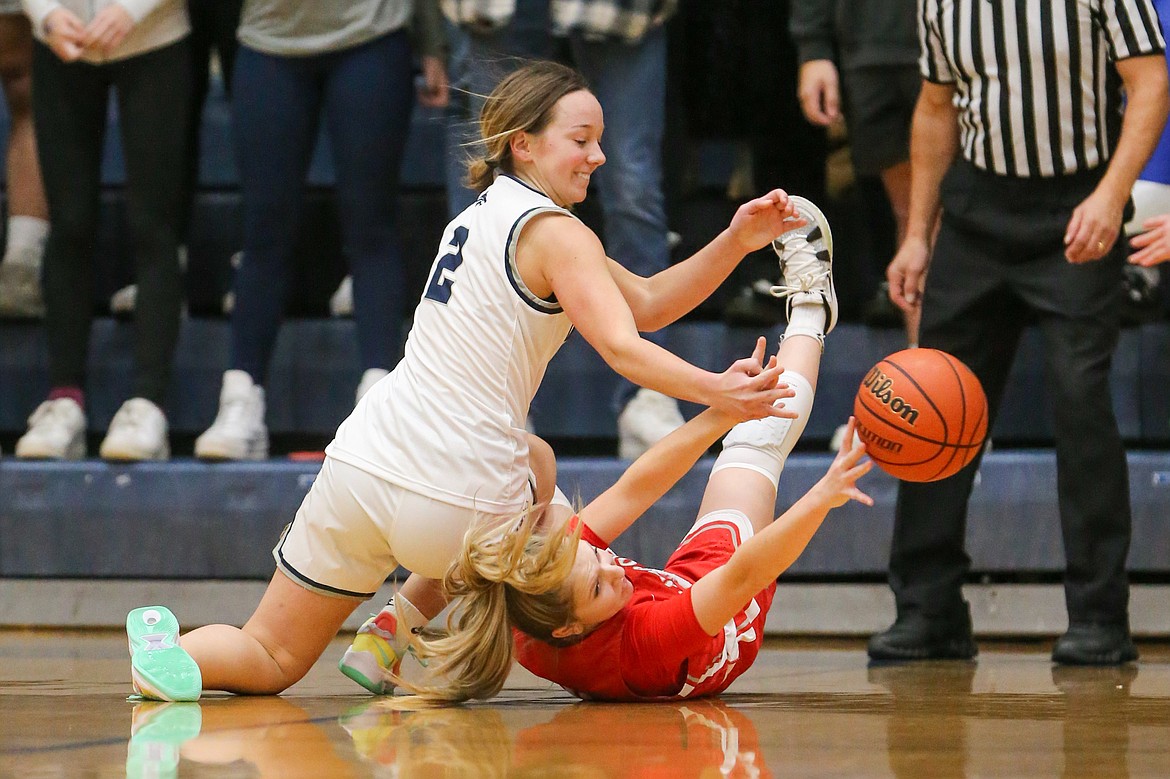 Junior Daylee Driggs battles for a loose ball with Lake City's Kamryn Pickford on Thursday.
(Photo courtesy of JASON DUCHOW PHOTOGRAPHY)
Previous
Next
|
November 18, 2021 10:14 PM
COEUR d'ALENE — It was a rough season opener for Sandpoint girls basketball on Thursday night.
The Bulldogs suffered a 65-21 nonleague loss at Lake City.
Head coach Will Love said this was the Timberwolves' third game of the season and it showed.
"They're obviously in a little better game shape than we are," he said, "and so they did a good job making some shots early on that kind of got us behind."
Sandpoint trailed 41-15 at the half and committed 20 turnovers in the opening 16 minutes. Love said his team just seemed a little rushed.
"The kids worked hard," Love said, "I think we were just a little too excited early on and so we were just trying to force some stuff."
The Timberwolves (3-0) hit eight 3-pointers in the game and Kendall Pickford drilled five of them. Love said Lake City struggled from beyond the arc in their first two games, but they returned to form on Thursday.
"They were due for a breakout game, but we needed to do a little bit more to contest those shots," he said, "especially against Kendall ... She's definitely their engine and when she gets going, they're tough to beat."
Junior Kelsey Cessna, who took the court for the first time in nearly a year, led the team with 6 points. Destiny Lyons scored 5 points, and Demi Driggs, Dawson Driggs, Tru Tomco, Aliya Strock and Sofia Platte each had 2.
"I think it's good for us to kind of see that level of competition so we know what we have to do to get better," Love said.
The Bulldogs (0-1) head to Lewiston at 3 p.m. Saturday.
Sandpoint 11 4 4 2 — 21
Lake City 24 17 15 9 — 65
SANDPOINT — Cessna 6, De. Driggs 2, Da. Driggs 2, Reinink 0, Lyons 5, Tomco 2, Richardson 0, Owens 0, Strock 2, Platte 2.
LAKE CITY — Ke. Pickford 15, Ka. Pickford 4, Zufelt 8, Waddington 17, McKellips 8, Reynolds 8, Zimmerman 5.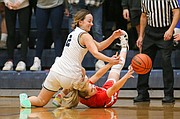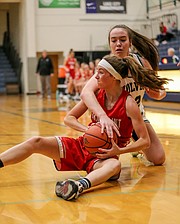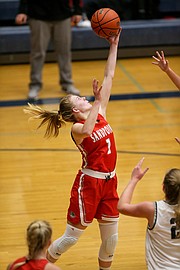 ---