Walter Garrett Stronks II, 97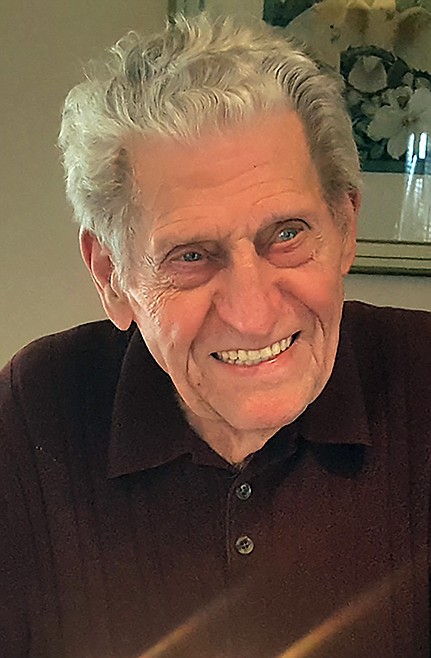 |
November 18, 2021 1:00 AM
Walter Garrett Stronks II, 97, of Coeur d'Alene, Idaho, passed away on November 3, 2021, at The Schneidmiller Hospice House in Coeur d'Alene. Walter was born March 30, 1924 in Miles City, Montana, to Walter G. and Olga (Madsen) Stronks.
He graduated from high school in 1942 and enlisted in the U.S. Navy and served his country from 1942 to 1945. He served in World War II and first went through boot camp in Farragut, Idaho, 134th Company in Camp Hill. He then transferred to Treasure Island and served on three ships, the last one was aboard the Aberdeen Victory an ammunition ship out of Port Chicago. He received the Asiatic Pacific Campaign Medal, the American Area Campaign Medal, the Good Conduct Medal, and the World War II Victory Medal.
Walt married Loretta Ann in Las Vegas, Nevada, on November 22, 1951.
He was a lifelong member of the Elks Lodge in Sandpoint, Idaho for 68 years. He was also a past member of the Sandpoint Lions Club, the American Legion, and the Eagles Club.
Walt owned the Finley Point Store for 12 years. He was president of the Rotary Club twice in Polson, Montana. He taught hunter safety in for Polson Outdoor Sportsman Club. He was the owner of the Rainier Beer Distillery in Sandpoint, then was a real estate broker in Idaho before retiring in 1986.
He enjoyed fishing, hunting, boating, and traveling.
He is survived by his wife, Loretta; sons, W. Garrett Stronks III and Randy Grant Stronks; grandsons, Garrett, Tyler, and Spencer; and his great-grandchildren.

No services are being held for Walt. Yates Funeral Home has been entrusted with the final arrangements. Please visit Walt's online memorial and sign his guestbook at www.yatesfuneralhomes.com.
---