Diana Lynn Rothenberger, 59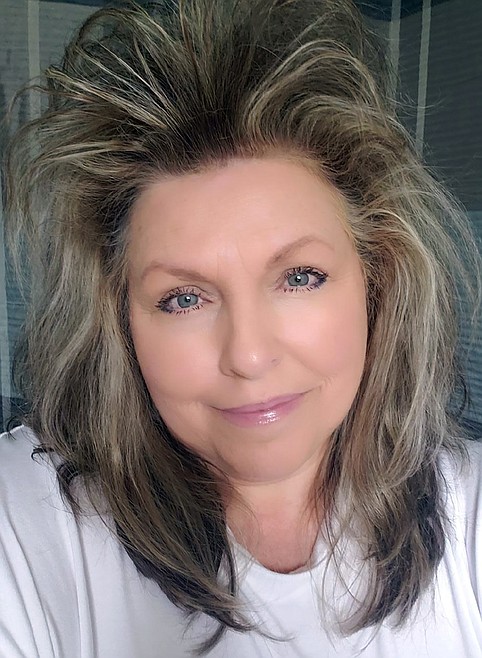 |
November 19, 2021 1:00 AM
Diana Lynn Rothenberger, a dedicated wife, mother, and long-time resident of North Idaho passed away unexpectedly on November 12, 2021, at the age of 59, when God called her home to heaven.
Diana is survived by her husband, Kevin "Bart" Rothenberger; beautiful daughter, Chloe Ramey; and son-in-law, Dean Ramey. Additionally, she is survived by her mother, Linda Zido; siblings, Cyndi Gerstenberger, Bud Doolittle, and Chris Doolittle; an extended family of aunts, uncles, nieces, nephews, cousins, numerous step-siblings, and many more youths who became part of the family. She is preceded in death by her grandmother, Emma McCray; aunt, Jenny Hoff; father-in-law, Gerald "Pa" Rothenberger; her biological father, Charlie Doolittle; unborn children, Annabell, Isabella, and Heath; and nephew, Vincent Thompson.
Diana was born on November 29, 1961, to Linda Zido. She started working as a cook at the Wilderness Lodge in Heron, Montana. She was a kind, lively young woman. Diana's heart was stolen by a wilderness guide, Kevin "Bart" Rothenberger, who was blessed to share his life with her. After the two married, they moved to Sandpoint, Idaho. They moved to Alaska in 1991 for a few years; however, they felt called back to the tranquil mountain town of the Idaho panhandle that they called home and settled in Sandpoint in 1994. Here, the couple welcomed their precious daughter, Chloe, who remains the most beloved part of their life together. Diana dedicated her life to raising her daughter in the ways of the Lord, including homeschooling up to Chloe's senior year.
Diana loved all animals, and her pets, whether fish, ducks, bunnies, or corgis. She delighted in photographing all animals.
Diana was very dedicated to serving the Lord. She served in the women's and children's ministries for over 10 years, offering her life as a ready and willing servant of God. Diana was a woman of light and laughter, love and compassion; her cup ran over with the joy of the Lord. She was a blessing to her friends and family and treated strangers with the same kindness. Diana quickly captivated people, as her personality radiated godly love that she gladly shared with anyone who crossed her path or came into her life. She will be deeply missed by all who know her.
A celebration of life is scheduled for 11 a.m. Pacific on November 27, 2021, at Cabinet Mountain Calvary Chapel. 136 Calvary Way, in Clark Fork, Idaho; 208-266-1911. Pastor Scott Douglas will officiate. You may offer donations and condolences at the time of service. The service will be held at the same address. A meal and time of fellowship will immediately follow the celebration of life.
Family and friends are invited to sign the online guestbook, for Diana, at coffeltfuneral.com
Final arrangements have been entrusted to Coffelt Funeral Service.
---