Donald Wayne Haff, 94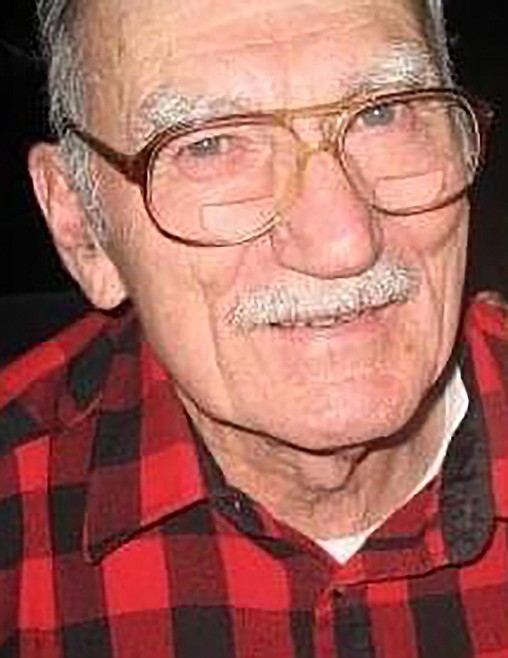 |
November 19, 2021 1:00 AM
Donald Wayne Haff was born May 5, 1927. He passed away on Oct. 14, 2021.
Don was an active man who loved improving anything and everything. He was truly a "Jack of all trades" and could do just about everything from carpentry to mechanics, rebuilding cars and lawnmowers, to roofing and remodeling. He loved hunting deer, antelope and elk; and was sure to spend autumn at the Thompson Falls, Montana, cabin with Minnesota friends hunting and revisiting past adventures. The Montana land also allotted Don the opportunity to try his hand at logging, a trade passed down by his father and uncle, and spent two months logging the property with his son-in-law, Owen Bartels.
Don spent most of his young life, in the Merrifield area of Minnesota, attending Lake Edward School until transferring to Brainerd High School. After World War II started, he decided to join the Navy at the young age of 17, and he spent boot camp at Farragut Naval Base in Bayview, Idaho. His first assignment was to the USS Clinton, "The Galloping Ghost of the Japanese Coast," a troop transport. His first battle was at the Battle of Okinawa, as he defended the ship with an anti-aircraft gun against the Japanese Kamikaze planes.
After World War II, Don was honorably discharged, he returned home to Minnesota. He married Alpha Gunderson Getty in Plentywood, Montana, on October 21, 1946. He and Alpha brought two daughters into the world, raising them in Minnesota with their half-brother William. He joined Local 126 Plumbers & Pipefitters Union in 1957 and worked on the Cuyuna Iron Range for several years. In 1959 he and Alpha purchased the Y-Store in Merrifield, which they operated until 1970. They also purchased the Ace Station in Pine River, Minnesota, in 1963, which they operated until they sold it in 1975 shortly after Alpha's passing. He continued to work on power plants through the union in Minnesota and North Dakota for several years until his retirement.
Don earned his pilot's license and flew his Super Cub plane "Sweetie," usually on floats, for the Civil Air Patrol and trips to Canada fishing at a friend's resort. One year he purchased a month's rental at the resort for his children and grandchildren to enjoy fishing walleye every day.
Don married Nancy Swendsen-Andersen on February 27, 1987, and resided with Nancy in Sandpoint, Idaho. Don added three more daughters with this marriage, one being in high school. Don and Nancy loved to go to naval reunions and travelled to many beautiful places so he could reminisce with his shipmates. He and Nancy spent many summers in Merrifield on Lake Edward until selling their home just a few years ago. They purchased a home in Happy Trails RV Park in Surprise, Arizona, and enjoyed winters of fine weather within the community of other retirees. Don passed peacefully in his sleep in their Sandpoint home.
In Don's passing he leaves a large contingent of people who will dearly miss his knowledge of about anything mechanical, including friends from Minnesota, Idaho, Montana and all around the world. Not a week ever went by that Don was not lending his vast knowledge to someone in need. They will also miss his wit. Don's ability to insert his quiet, efficiently worded and pointed one-liners were always well timed and incredibly funny. Everyone who knew Don was better off for it.
Don was preceded in death by wife, Alpha; two brothers, William Haff and Ralph "Bud" Keller Jr.; and sister, Caroline Keller. He is survived by his wife, Nancy; son, William Getty (Barbara) of Winona, Minnesota; and daughters, Margalene Haff Hartman of Prescott, Arizona, Corlene Haff Bartels of Lyons, Wisconsin, Pam Andersen Tennant (Wayne) of Cochrane, Alberta, Canada, Tracy Andersen Olson (Doyle) of Hope, Idaho, and Shelley Andersen Healy (Chris) of Sandpoint; sisters, Patricia Haff and Sandra Haff of Minneapolis-St Paul, Minnesota; as well as nine grandchildren and eight great-grandchildren.
Don's celebration of life will be held in Sandpoint in spring of 2022, date to be determined.
---