James (Jim) Christopherson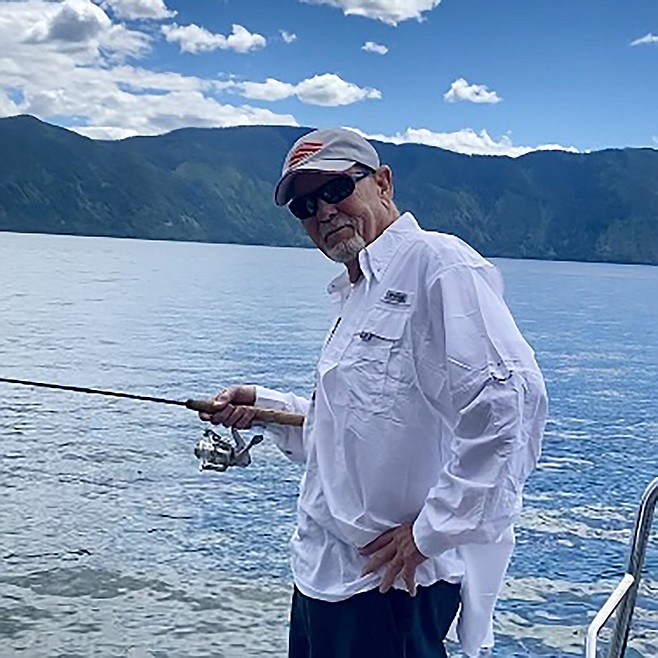 |
November 20, 2021 1:00 AM
James (Jim) Christopherson was born in Bakersfield, California, in 1949 and passed away peacefully at home in Hope, Idaho, on November 12, 2021, from Agent Orange related cancer.
In 1967, after graduating from Foothill High School, Jim enlisted in the U.S. Army and served his country in the Vietnam War. Upon returning home in 1970, he met his first wife, Kris, and worked at Lafayette Radio until starting his career at the Kern County Sheriff's office in 1975. His daughter, Kelly, and son, Steven, were born soon after. In 1990, Jim married his second wife, Debbie, and gained a bonus son, Paul.
Jim spent 28 years with Kern County Sheriff's Office and promoted to the rank of sergeant before retiring in 2003. He took pride in serving the community of Kern County and and had many highlights in his career. Though Jim was so humble with his achievements, the family favorite was when "Forensic Files" showcased one of his cases in the episode "Over a Barrel".
After retirement, Jim and Debbie moved to Hope and eventually became snowbirds in Surprise, Arizona, every winter. Jim loved fishing, vintage cars, working in his forest, traveling with friends and family, spring training baseball games, Nascar races, genealogy, all things patriotic, and tall scotch and waters.
Jim is survived by his wife, Debbie; his children, Kelly Germanetti (Brian), Steven Christopherson, and Paul Giandalia (Brenda); his grandchildren, Cole Young, Ramona Christopherson, James Christopherson, and Stevie Giandalia; his sisters, Janet Christopherson and Linda Christopherson; nieces and nephew, Tracy Monge, Carrie Swanberg, and Daniel Gragg; special cousin, Bob Claggett; and numerous other beloved cousins and extended family and friends. Jim is preceded in death by his parents, Dean and Bess Christopherson; and nieces, Lisa Jonas and Carrie Morrison.
Per Jim's wishes, there will be no services and he will be interred at the National Cemetery in Medical Lake, Washington. In lieu of flowers, please donate to your local non-profit hospice and thank a veteran for their service.
The world has lost a great man, but Heaven has gained a great angel.
"I loved my family and friends. I loved my career. See ya on the other side." ~Jim Christopherson 1949-2021
---