Bonner County History - Nov. 23, 2021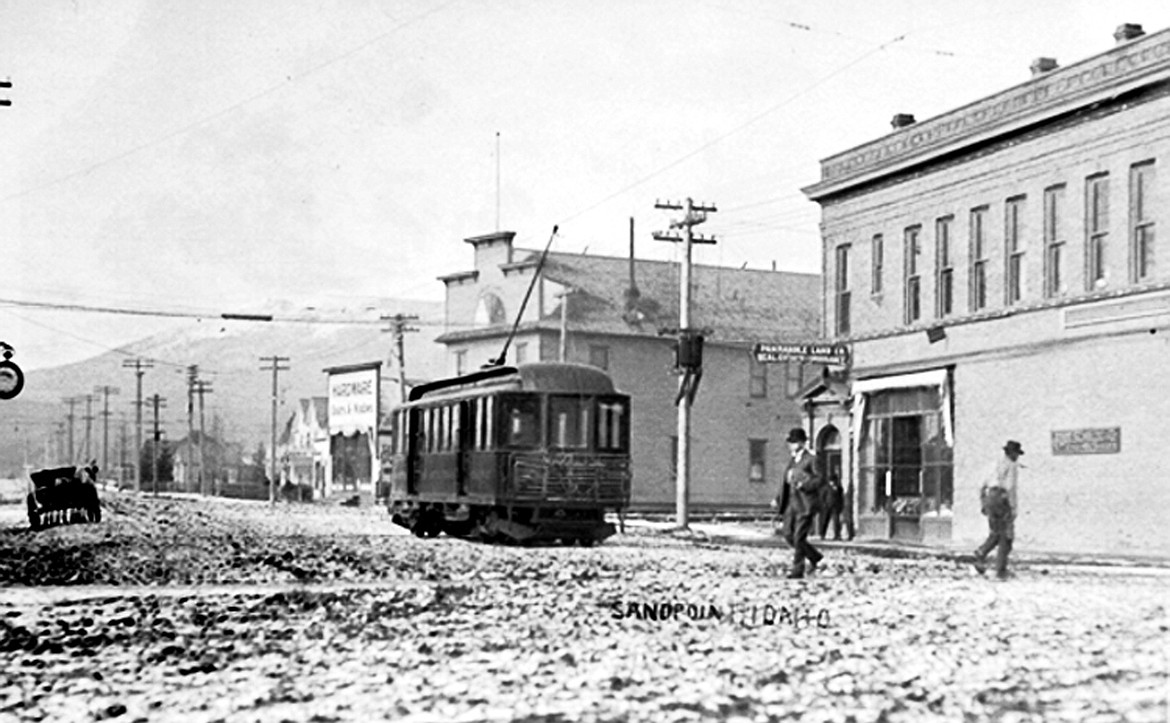 |
November 23, 2021 1:00 AM
From the archives of the
Bonner County History Museum
611 S. Ella Ave., Sandpoint, Idaho, 83864
208-263-2344
50 Years Ago
Sandpoint News-Bulletin
Nov. 23, 1971 – SERVING IN VIETNAM
Army Captain Michael J. Brown, 27, son of Mr. and Mrs. Harold I. Tibbs, Rt. 1, Sandpoint, is assigned to the 1st Cavalry Division in Vietnam. Capt. Brown is an aviator with Battery F, 79th Artillery, 229th Aviation Btn., of the division's Third Brigade near Bearcat. His wife, Mary, lives at 421 S. Second Ave., Sandpoint.
•••
CLASS OF 10 JOINS ELKS LODGE HERE
One of the largest classes of candidates for membership in the Sandpoint Elks (B.P.O.E. No. 1376) was received Tuesday night, said Exalted Ruler Bob Johnson. New members are Richard Lersch, Hope, H.D. Smith, Don Katona, Dick McEwan, Wes Olson, Paul Pecukonis, Chet Whitney, Del Rogge, Guy Phillips and Lee O. Swatman, all of Sandpoint.
•••
SHS LETTER GIRLS NAMED
Pep Club members elected letter girls, who will sit together at games and hold signs, each with a letter on it, which will spell out the word "Bulldog." Elected are Kit Kincaid, Stephanie Cornagey, Terri Hepperle, Marie Delamarter, Kristin Grorud, Linda Mitchell, Crystal Moline, Bev Green, and Kris Kotschevar.
•••
OPEN HOUSE WILL HONOR TWIGG FAMILY
An "open house" Sunday will honor Rev. and Mrs. Clarence Twigg, their daughter, Deborah, and sons, Timothy and David, who leave the city soon. The Rev. Twigg has accepted a call to the pastorate of the First Presbyterian Church in Aberdeen, S.D. beginning Dec. 1. Twigg came to the Sandpoint church Dec. 1, 1964.
100 Years Ago
Pend d'Oreille Review
Nov. 23, 1921 – HIGH SCHOOL NOTES
Last Thursday's program was one of the best the high school has ever witnessed. It was the first general assembly we have been able to have this year, and this fact, together with the fact that we missed one period of classes, made it doubly enjoyable.
•••
MATCHBLOCK FACTORY DOUBLES OUTPUT
The Bolin matchblock factory, recently started up in the old Sandpoint mill, is now getting out two carloads a week instead of one. The rough lumber enters the plant upon the lower floor, is sawed to dimension and conveyed to the upper floor. A conveyor from the matchblock machine carries the finished product to an enclosure from which the matchblocks are loaded through spouts into the car. The system is neatly arranged and works in a highly satisfactory manner.

•••
NEWS FROM PONDERAY
Mrs. T.P. Reed entertained Thursday, with three tables of five hundred played, first prize going to Mrs. Don McInaney and consolation to Mrs. Harris. A dainty lunch was served by the hostess and Miss Macaulay.
Mrs. Ed Lamoreaux and children spent Saturday in Spokane.
•••
S.M. MOORE APPPOINTED CORONER
County commissioners yesterday appointed S.M. Moore coroner to succeed the late Dr. William Knapp.
For more information, visit the museum online at bonnercountyhistory.org.
---