James 'Jim' Daniel Hawkins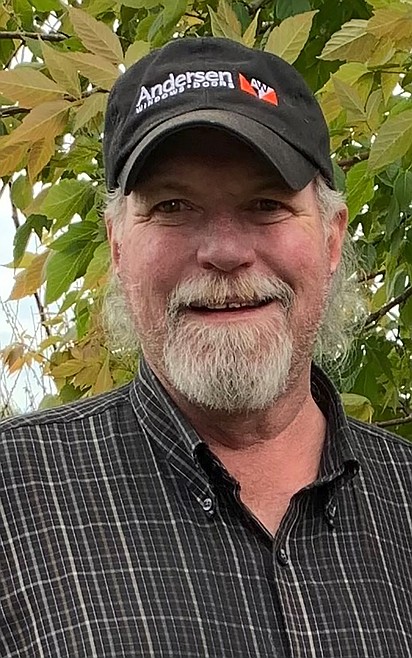 |
November 23, 2021 1:00 AM
James "Jim" Daniel Hawkins was born to Ralph and Marie Hawkins on Nov. 10, 1962, in Sandpoint, Idaho. He grew up in Sagle Idaho along with his sisters, he attended Sagle Elementary School and later Sandpoint Middle and Senior High. He played various sports while in school such as baseball, basketball and football. He also attended University of Idaho.
After his school years Jim worked for a traveling construction crew where he had the opportunity to travel all around the United States working on various projects. Most notably he spent time in the Florida Keys which he had lots of stories of fishing and how relaxed it was living there.
Jim married Jaime Thompson in Las Vegas, Nevada, in 1991 and gained two precious daughters, Jennifer and Jillian. They later settled back in his hometown of Sagle, built a home and grew their family with daughters Janelle and Jessica.
He enjoyed hunting with his father, brothers-in-law, uncles and nephews in the fall and winter months, always having a great time at elk camp. In the summer you would find him either camping and boating with his extended family or going jeeping with his daughters anywhere they could find a scenic dirt road or mud.
Jim was preceded in death by his father, Ralph Hawkins; and his granddaughter, Madison Wyman. He is survived by his mother, Marie Hawkins; his two sisters, Polly (Jack) Pratt and Penny (Tim) Farmin; and his four daughters, Jennifer (Ray) Wyman, Jillian Mercier Lien, Janelle (Stefan) Groenhout, and Jessica Hawkins; along with six grandchildren.
Jim passed away in his home in Sagle, Idaho, on Nov. 13, 2021.
Please join us for a memorial reception on Saturday, Nov. 27 from 1-4 p.m. at the Sagle Senior Center, 650 Monarch Road in Sagle.
Family and friends are invited to sign Jim's online guestbook at coffeltfuneral.com.
Final arrangements are under the care of Coffelt Funeral Service.
---