Larry Eugene Nixon, 87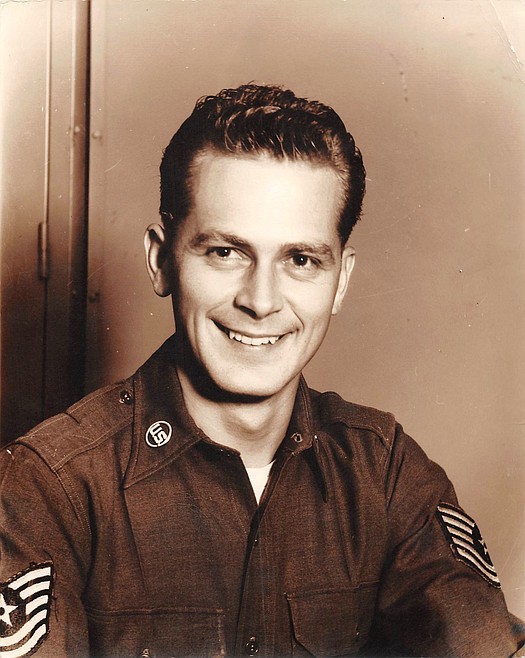 |
November 24, 2021 1:00 AM
Larry Eugene Nixon was born in Boise, Idaho on August 9, 1934, to Donald Nixon and Ruby Speece Nixon.
After a brief battle with cancer, Larry was called home by his Heavenly Father on November 17, 2021. He was 87 when he passed away at his Priest Lake home with his beloved wife of 66 years by his side.
Larry became a member of the Church of Jesus Christ of Latter-day Saints in 1976 and faithfully served in many callings. Along with his wife, Barbara, he served two church missions. He loved the outdoors and was an avid camper and skier. Larry married Barbara Webb in Idaho City on August 21, 1955 and they are the parents of four children.
After living in various places during his 30-year Air Force career, the family settled in Coeur d'Alene, Idaho, in 1969, where they lived for the next 35 years. In 2006, Larry and Barb moved to Priest Lake.
Larry is survived by his wife, Barbara Webb Nixon; their four children, Mark, Cindy (Tom) Sullivan of Bonney Lake, Washington, Diana Nixon of Spokane, Washington, and Larry Jr. of Priest Lake; two sisters, LaRayne Garner of Auburn, Washington and Wendy (John) Powell of Pocatello, Idaho; a brother-in-law, Wayne (Lela) Webb of Pocatello; 12 grandchildren; 24 great-grandchildren; and many nieces, nephews and other relatives. Preceding Larry in death were his parents; one sister, Donna Branstein; and two brothers, William ("Bill") and Ted Nixon.
Larry will be remembered for his deep love for his family and abiding faith in our Savior, Jesus Christ; his cheerful nature and delightful sense of humor; and his many kind and unselfish acts of service to others. He will be sadly missed by all who knew and loved him.
Services will be held on Wednesday, November 24, at the Church of Jesus Christ of Latter-day Saints building at 3281 Highway 2 in Priest River beginning at 11 a.m.
---