Inside Edge: Opening day is finally here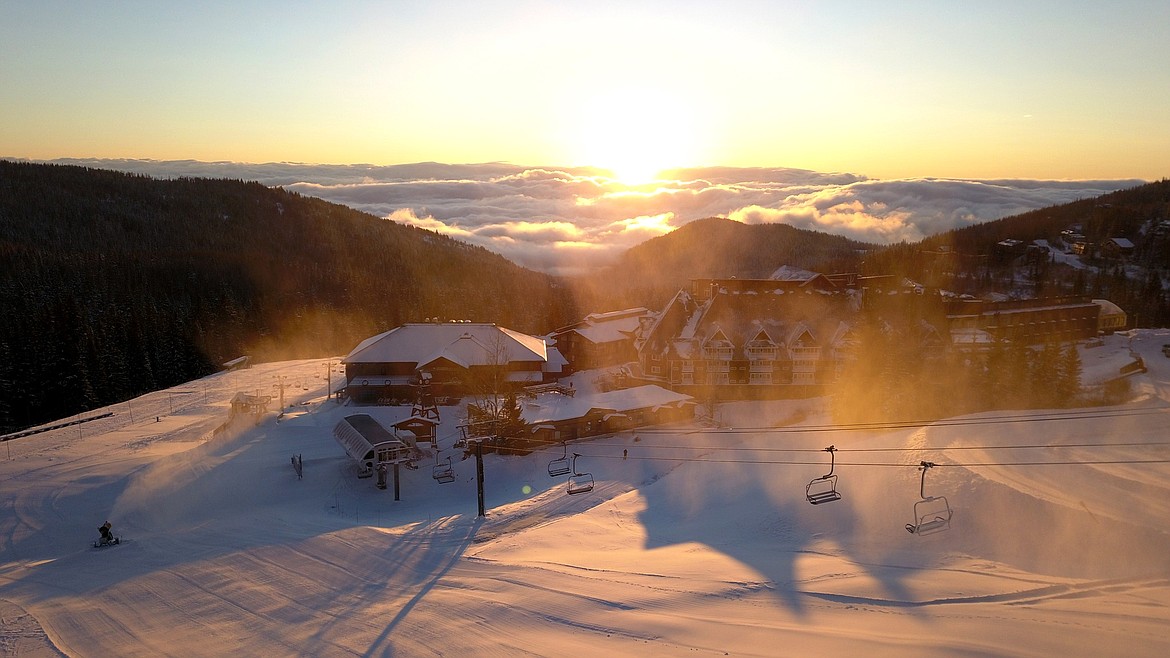 Schweitzer opens this Friday for season pass holders — barring any last-minute weather setbacks. The day we've all been waiting for.
(Photo courtesy of SCHWEITZER MOUNTAIN RESORT)
by
SHEP SNOW
|
November 25, 2021 1:00 AM
Schweitzer opens this Friday — barring any last-minute weather setbacks. The day we've all been waiting for — back on snow after all those months.
Schweitzer will be open to season pass holders and lodging guests only this weekend. Beware, early season conditions exist everywhere. Those huckleberries you loved during the summer are now ankle brakes!
The mountain has blown lots of snow on Midway and Happy trails, so things should be pretty nice, especially for the early birds.
World Cup — Mikaela Shiffrin won silver in two slalom races this past weekend in Levi, Finland. On the first day, she was the only U.S. racer in the points. On Sunday, Paula Moltzan placed 14th. Action resumes next week with men's speed races at Lake Louise and women's tech races at Killington, Vermont.
What's new at Schweitzer? — The first thing you'll notice is the new logo and the green sign at the fire station circle. Some other changes: Schweitzer switched to RFID passes, meaning that your pass scans automatically as you pass through a scanner in the lift lines.
Your pass can be in your sleeve or pocket and will automatically be scanned as you enter the lift line. Left side please! Don't worry, our friendly staff will still be there to greet and regale you.
The Humbird Hotel is scheduled to open in time for the holidays. I have to say, the upper parking lot is currently a mess with last-minute building supplies and equipment still hard at work. We'll see. But be prepared for that lot to be a challenge this weekend.
Stella is adding 14 more chairs, increasing uphill capacity. Schweitzer's new excavator/mulcher leveled 100 acres in the outback that was cleared two years ago. A big deal for us skiers! A food yurt is added at the "Chair Five Saddle" offering light fare and reducing the demand at the three lodges.
Independence Junior Race Series — Whether you are experienced or have never raced before, this series is for you. Last year's program was a huge success and we expect more than 70% of the kids to return.
The racers will be organized into teams. Each team will have two coaches. The first day (Friday, Jan. 7) will be a coached, "learn to race" clinic followed by timed runs through the NASTAR course.
The following three Friday evenings (Jan. 14, 21 and 28) will center on the race course, with some coaching on the side. Awards are based upon percent improvement. Each member of the winning team receives medals and everyone gets a neat T-shirt at the final party. The goal is to have fun and make friends.
A great deal at a very low price ($45). Registration is limited to 80 kids, so act now! Registration forms are available at the Alpine Shop, online at www.independenceracing.com, or contact Shep Snow at 208-290-6370 for additional information.
Potpourri — *We decided to wait a week, but will be publishing our refrigerator-appropriate annual ski calendar next week. Any comments, recommendations or contributions to this column may be sent to Shep Snow by email at shep@thesnowschool.com. Negative feedback should be sent to someone else.
Recent Headlines
---