12 Bulldogs capture all-league football honors, Cox grabs Player of the Year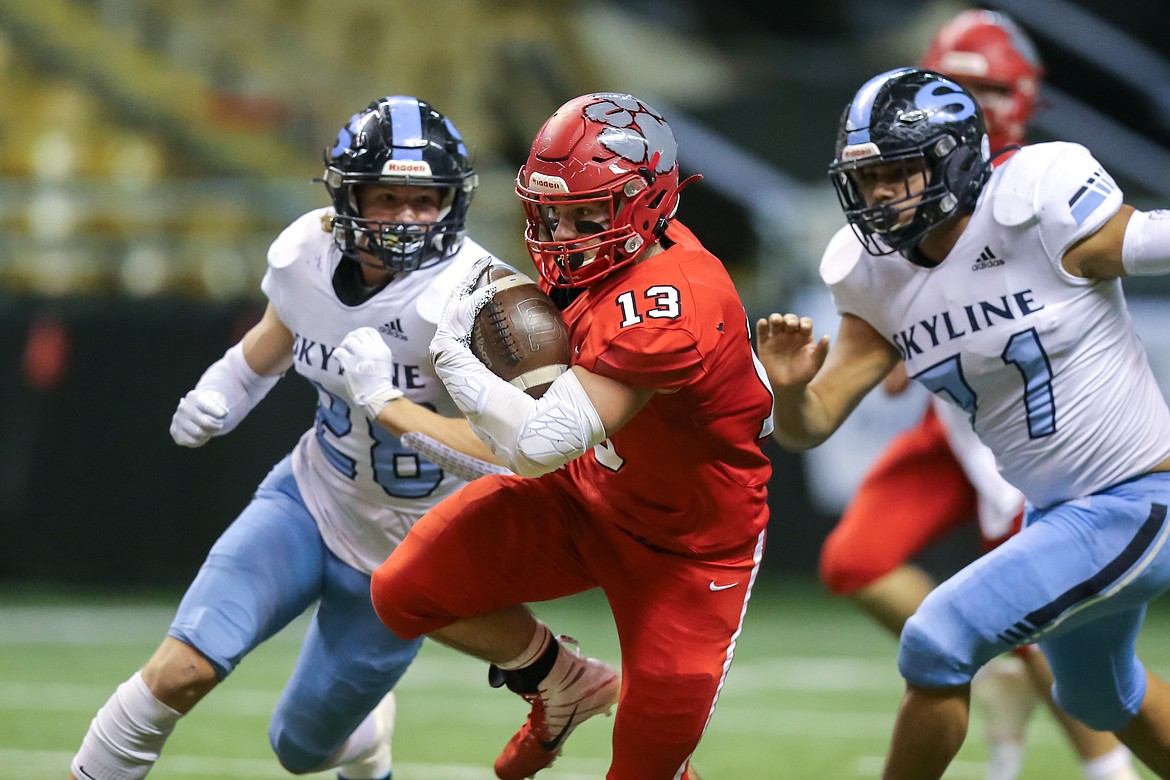 Senior running back Gerrit Cox runs through the Skyline defense during the 4A state championship game last Friday at the Kibbie Dome. Cox was crowned 4A Inland Empire League Player of the Year.
(Photo courtesy of JASON DUCHOW PHOTOGRAPHY)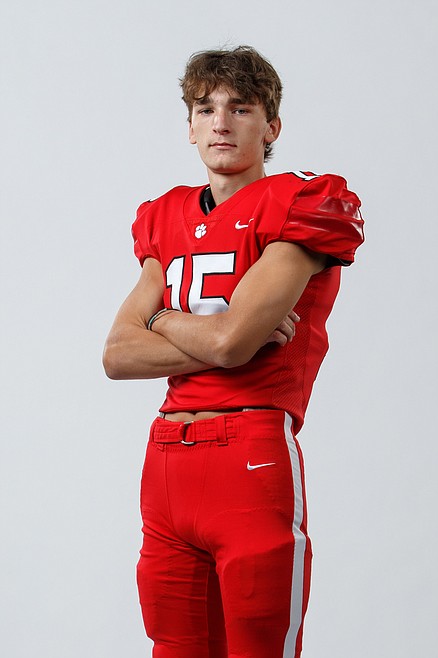 Cody Steiger.
(Photo courtesy of JASON DUCHOW PHOTOGRAPHY)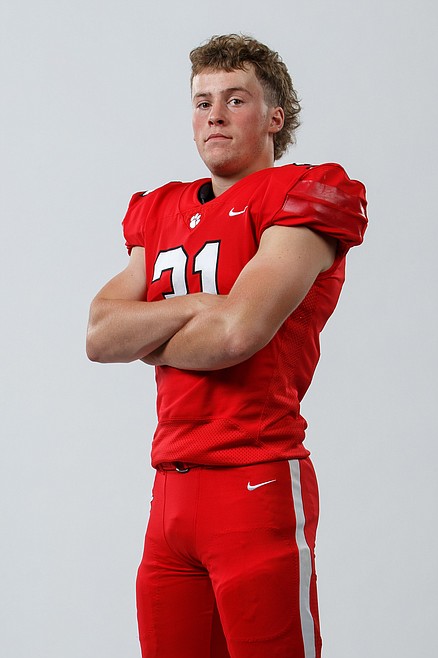 Owen Wimmer.
(Photo courtesy of JASON DUCHOW PHOTOGRAPHY)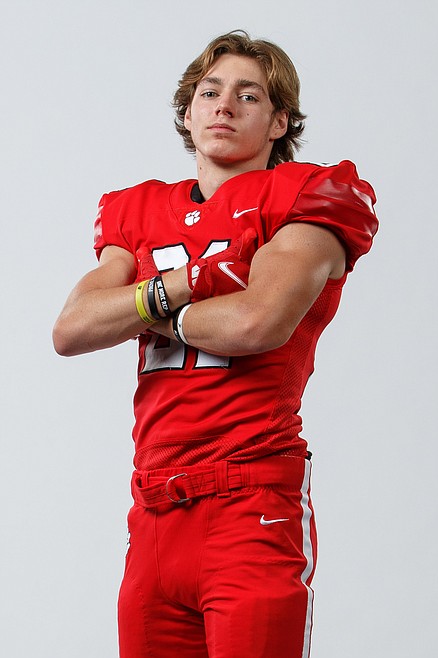 Luke McCorkle.
(Photo courtesy of JASON DUCHOW PHOTOGRAPHY)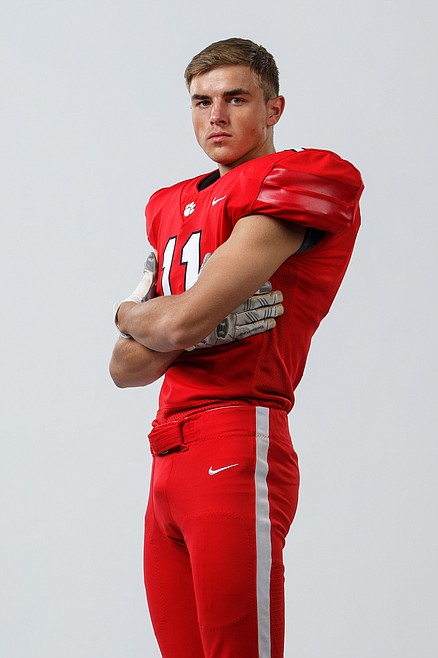 Lasse Kuhn.
(Photo courtesy of JASON DUCHOW PHOTOGRAPHY)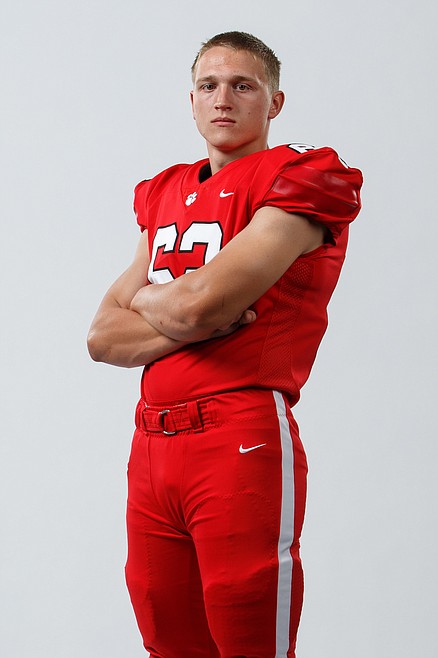 Mike Chapman.
(Photo courtesy of JASON DUCHOW PHOTOGRAPHY)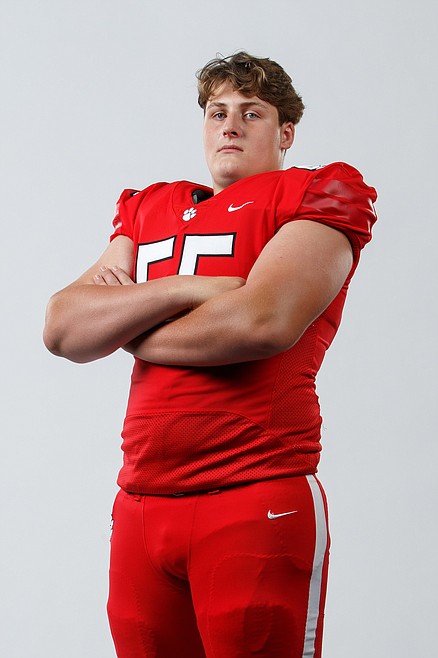 Carson Laybourne.
(Photo courtesy of JASON DUCHOW PHOTOGRAPHY)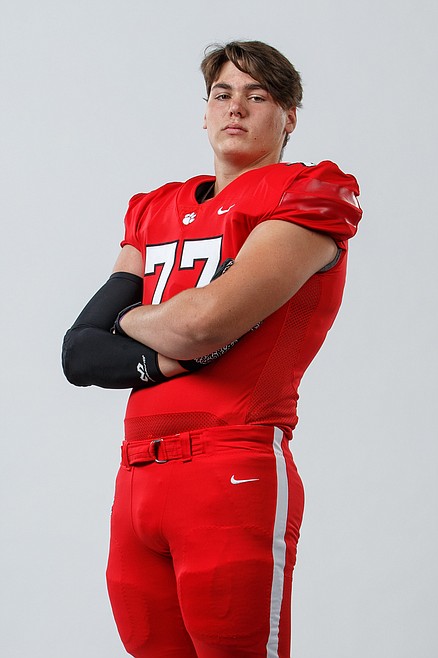 Wylan Dorrel.
(Photo courtesy of JASON DUCHOW PHOTOGRAPHY)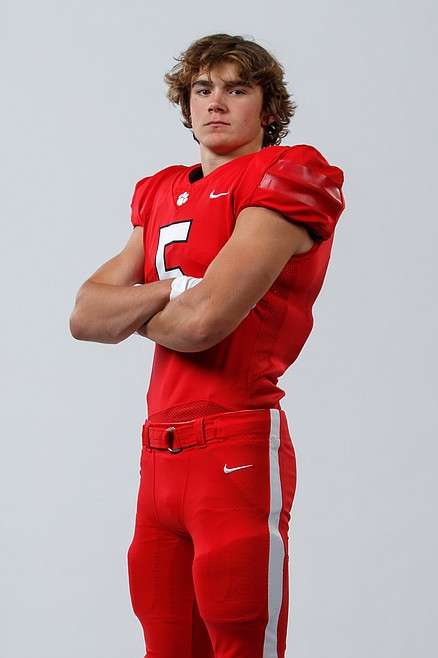 Max Frank.
(Photo courtesy of JASON DUCHOW PHOTOGRAPHY)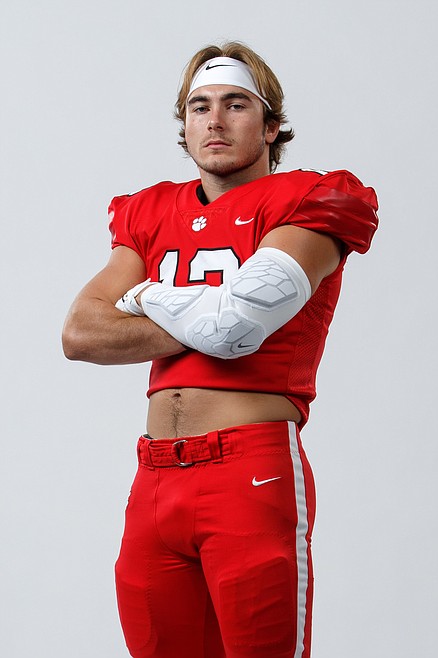 Gerrit Cox.
(Photo courtesy of JASON DUCHOW PHOTOGRAPHY)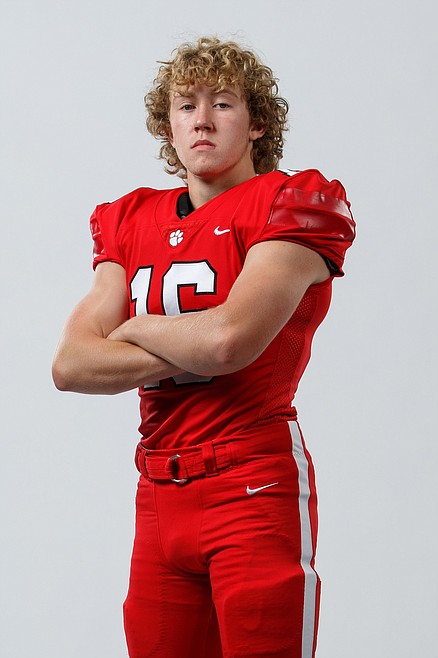 Jack Zimmerman.
(Photo courtesy of JASON DUCHOW PHOTOGRAPHY)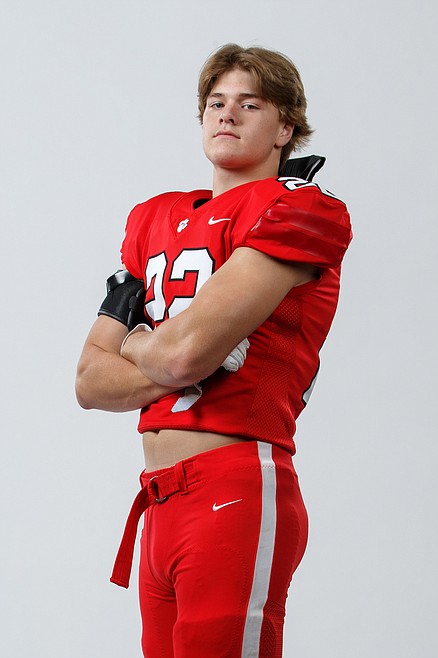 Wes Benefield.
(Photo courtesy of JASON DUCHOW PHOTOGRAPHY)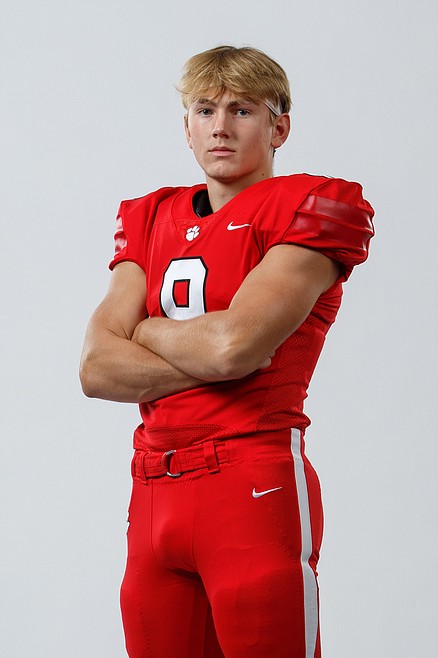 Parker Pettit.
(Photo courtesy of JASON DUCHOW PHOTOGRAPHY)
Previous
Next
by
DYLAN GREENE
Sports Editor
|
November 26, 2021 1:00 AM
After an unbelievable run to the state championship game, it's no surprise that Bulldogs were scattered all over the 4A IEL all-league football team.
Sandpoint nearly swept all of the top honors as Gerrit Cox was crowned Player of the Year, Parker Pettit Offensive MVP, Wes Benefield Defensive MVP and Jack Zimmerman Defensive Newcomer of the Year.
Max Frank, Wylan Dorrel, Carson Laybourne, Mike Chapman, Lasse Kuhn, Luke McCorkle, Owen Wimmer and Cody Steiger all secured spots on the all-league team.
The team was released to the media earlier this week and the accolades were well earned following a season where the Bulldogs grabbed their second straight league title, nabbed the No. 1 seed to the 4A state playoffs and brought home a runner-up state trophy for the fourth time in the last 18 years.
Cox was the engine for the Bulldogs this fall, just like last year. The senior bell cow carried the rock 190 times for 1,263 yards and 18 touchdowns, and caught 22 passes for 412 yards and five scores. On defense, he also tallied 45 total tackles, 11 tackles for loss and two sacks.
This is the third time he's garnered all-league honors. As a sophomore and junior, he grabbed all-league spots at running back and returner. The impact Cox had in all three phases of the game throughout his high school career was truly remarkable, head coach Ryan Knowles said.
"He was our bonafide leader," he said, "and stood in front of the team and demanded and earned that respect. To do what he did is pretty neat and I'm pretty proud of him."
Pettit took home Offensive MVP honors for the second straight year. The junior quarterback left his mark on every game by shredding defenses through the air and on the ground. He threw for 1,540 yards and 15 touchdowns and rushed for 762 yards and eight touchdowns.
Knowles said Pettit's work ethic and toughness are unmatched.
"His dual-threat ability is hard to stop," he said. "He's a warrior, and he battles and gets beat up just like running backs do, but yet he's still asked to sit in the pocket and throw passes."
Benefield was the heart of a Sandpoint defense that proved to be pretty formidable. The unit forced 18 turnovers and 20 sacks this season and grew stronger as the year went on, allowing an average of 13 points per game in their final seven contests.
The junior linebacker led the team with 125 tackles, including 10 for loss, and filled the leadership role on defense vacated by his older brother, Tag, who was named Defensive MVP in his senior season last fall. Knowles said Benefield always seems to find his way to the ball carrier and loves the physicality of the position.
"He's got a nose for the ball," he said. "He understands the defense and is an extremely aggressive player who is also very competitive in terms of just wanting to make every play. You see max effort all the time."
Zimmerman made quite the impact in the secondary for the Bulldogs this fall. He had a team-high four interceptions, including returning one 49 yards for a touchdown to open the Moscow game. The junior also racked up 49 tackles, three tackles for loss and a sack.
Knowles said Zimmerman blossomed into an all-around corner.
"He played man coverage a lot this year and was one of our hardest workers in the offseason," he said. "He has a tremendous future."
With 2020 all-league wideout Cody Newhart sidelined for most of the season, Frank became one of Pettit's favorite targets. His shifty speed, size and strength allowed the sophomore to reel in a team-high 42 receptions for 424 yards and three touchdowns.
He showcased his commitment to the team and toughness when he played in the state championship game with a broken leg. Knowles expects Frank to have a significant impact on defense as well in the coming years and said he's a star in the making.
"He's an all-around football player," Knowles said. "To make all-league as a sophomore is pretty impressive, but it really doesn't surprise me or anybody that coaches him."
It's easy to see why the Bulldogs had three offensive linemen earn spots on the all-league team. Dorrel, Laybourne and Chapman anchored a Sandpoint offensive line that was downright dominant. They helped the team rush for over 205 yards per game and formed a wall around Pettit, allowing him to get sacked only 11 times this fall.
At left tackle, Dorrel protected the quarterback's blindside and excelled. The junior also saw some time on the defensive side of the ball as the season wore on, finishing with five tackles.
"He developed as a dominant offensive lineman," Knowles said, "and contributed on defense down the stretch as well. We're really fortunate to have a guy that big that can move so well."
Right next to Dorrel at left guard was Laybourne. The duo was an unstoppable force at times and D-linemen knew they were in for a long day when they lined up across from them. Last year, they both started as sophomores and Knowles said Laybourne is someone who isn't afraid to get down and dirty in the trenches.
"He likes to finish blocks and gets nasty," he said, "and those two side-by-side were a lot of fun to watch and they're all in. They definitely have a bright future."
Chapman was a stud at right guard for the Bulldogs. Knowles said the senior put in the work to earn a starting spot and paved the way for a lot of offensive production.
"He had a tremendous offseason and a great senior year," he said. "He was steady-eddy and … definitely worthy of praise."
One of the most memorable stories from this year's team was that of Lasse Kuhn. The senior foreign exchange student from Norderney, Germany arrived in Sandpoint this August and quickly caught the coaching staff's attention when they saw the power of his leg.
He became best known for his ability to blast balls through the back of the end zone for touchbacks, but he also made two field goals in the state playoffs and converted four of his five extra-point attempts. He caught four passes for 111 yards at wide receiver as well.
"It was amazing," Knowles said about Kuhn's season. "We had no idea who he was and what he was capable of doing. A lot of comments were made from the other coaches in the league about how much of an impact having touchbacks is."
McCorkle secured all-league honors at two positions — defensive back and returner. On defense, McCorkle finished with 58 tackles and one interception. As a returner, the senior racked up 406 yards on 16 attempts, including a long of 78 yards in a game against Lakeland.
McCorkle was tasked with covering opponents' No. 1 wide receiver all season long and Knowles said he never backed down from the challenge and did a great job.
"He found some nice success in the kick return game this year and just found some big plays when we needed them in a couple games," he said. "He's definitely worked hard and deserves every accolade that he gets."
Wimmer didn't earn a starting spot at inside linebacker until the Bulldogs' fourth game of the season, Knowles said, but once he got on the field he proved he was more than worthy of the spot.
The junior was second on the team in tackles with 79, including four for loss. Knowles said he has great instincts and reads offensive schemes extremely well. He's glad Wimmer will be back next fall.
"Right when we put him in, we realized that we had something special there," he said. "He snuck out a lot of screens and draws that are sometimes hard to read."
Steiger saw his football career at SHS get cut short when he suffered a season-ending knee injury in the sixth game of the season at Moscow. But that didn't stop the rangy, playmaking safety from having a profound impact on the team when he was on the field.
The senior tallied 36 tackles and two interceptions, which he caught in a 35-7 season-opening thrashing at Post Falls. This is Steiger's second straight year earning all-league honors at defensive back.
Knowles said it was unfortunate that Steiger couldn't be a part of the Bulldogs' playoff run, but his legacy at SHS was already cemented.
"Cody is a tremendous competitor who made a lot of plays for us," he said. "We certainly missed his presence. I know he missed not being able to finish out his senior year, but he has a lot to be proud of."
Knowles was named Coach of the Year. He said he thoroughly enjoyed coaching this group and loved their commitment. The work for a state championship run started last December, he said, and this team wasn't surprised when their aspirations came to fruition this fall.
"We went all the way to the end and came up just a little bit short and we are certainly disappointed about that," he said, "but I'm appreciative of my staff. I have an unbelievable staff that is extremely competitive and extremely passionate about football."
4A INLAND EMPIRE LEAGUE
Coach of the Year — Ryan Knowles, Sandpoint
Player of the Year — Gerrit Cox, sr., Sandpoint
Offensive MVP — Parker Pettit, jr., Sandpoint
Defensive MVP — Wes Benefield, jr., Sandpoint
Offensive Newcomer of the Year — Wyatt Hartig, fr., Moscow
Defensive Newcomer of the Year — Jack Zimmerman, jr., Sandpoint
OFFENSE
Quarterback — Leon Hutton, sr., Moscow. Running back — John Cornish, jr., Lakeland. Wide receivers — Alden Waddington, sr., Lakeland; Dylan Decker, sr., Moscow; Max Frank, so., Sandpoint; Cody Isakson, sr., Moscow. Offensive linemen — Wylan Dorrel, jr., Sandpoint; Carson Laybourne, jr., Sandpoint; Mike Chapman, sr., Sandpoint; Jack Borg, sr., Lakeland; Chase Burcham, jr., Lakeland.
DEFENSE
Defensive linemen — Micah Elliss, jr., Moscow; Hutton Hegbloom, jr., Lakeland; Jackson Lutz, sr., Lakeland. Linebackers — Isaiah Murphy, sr., Moscow; Connor Moore, sr., Lakeland; Owen Wimmer, jr., Sandpoint; Skyler Huber, sr., Lakeland. Defensive backs — Thomas Calder, jr., Lakeland; Luke McCorkle, sr., Sandpoint; Cody Steiger, sr., Sandpoint; Cody Morse, jr., Lakeland.
SPECIAL TEAMS
Kicker — Lasse Kuhn, sr., Sandpoint; Owen Forsman, so., Lakeland.
Returner — Luke McCorkle, sr., Sandpoint.
Recent Headlines
---