5 Bulldogs named to all-state soccer teams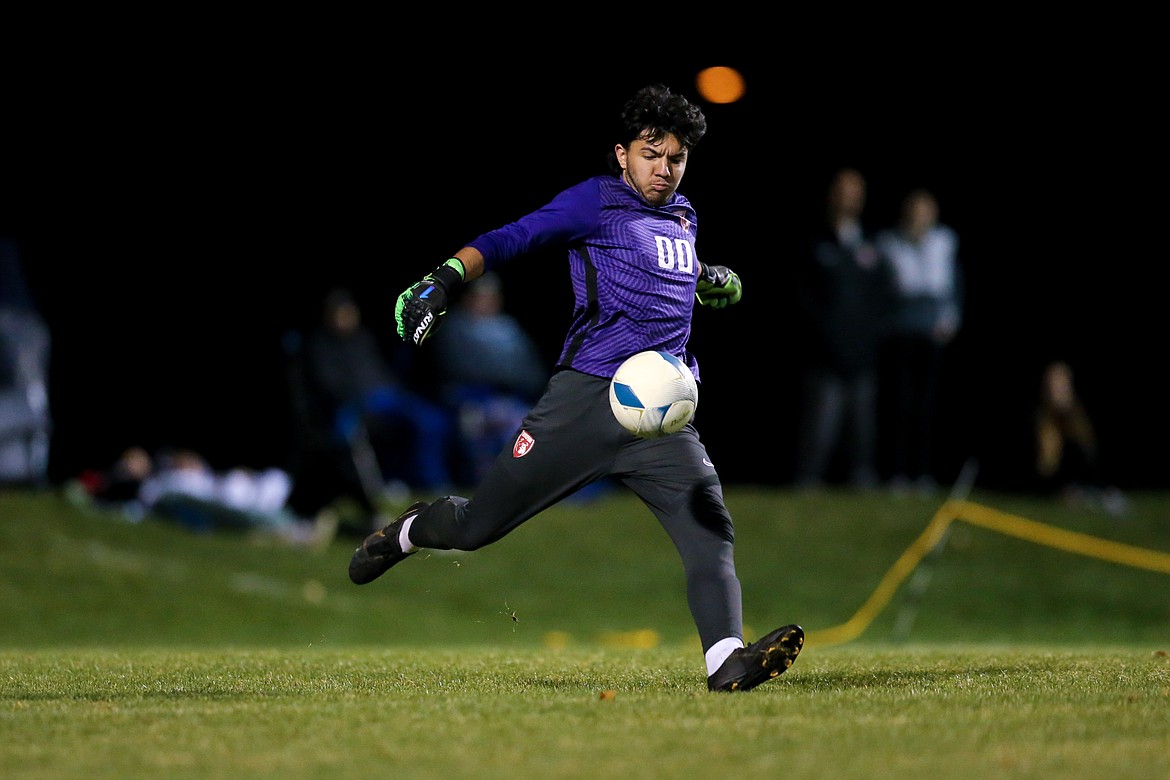 Goalkeeper Roman Jiles blasts the ball upfield during the 4A state championship against Bishop Kelly on Oct. 23. The junior earned second-team all-state honors.
(Photo courtesy of JASON DUCHOW PHOTOGRAPHY)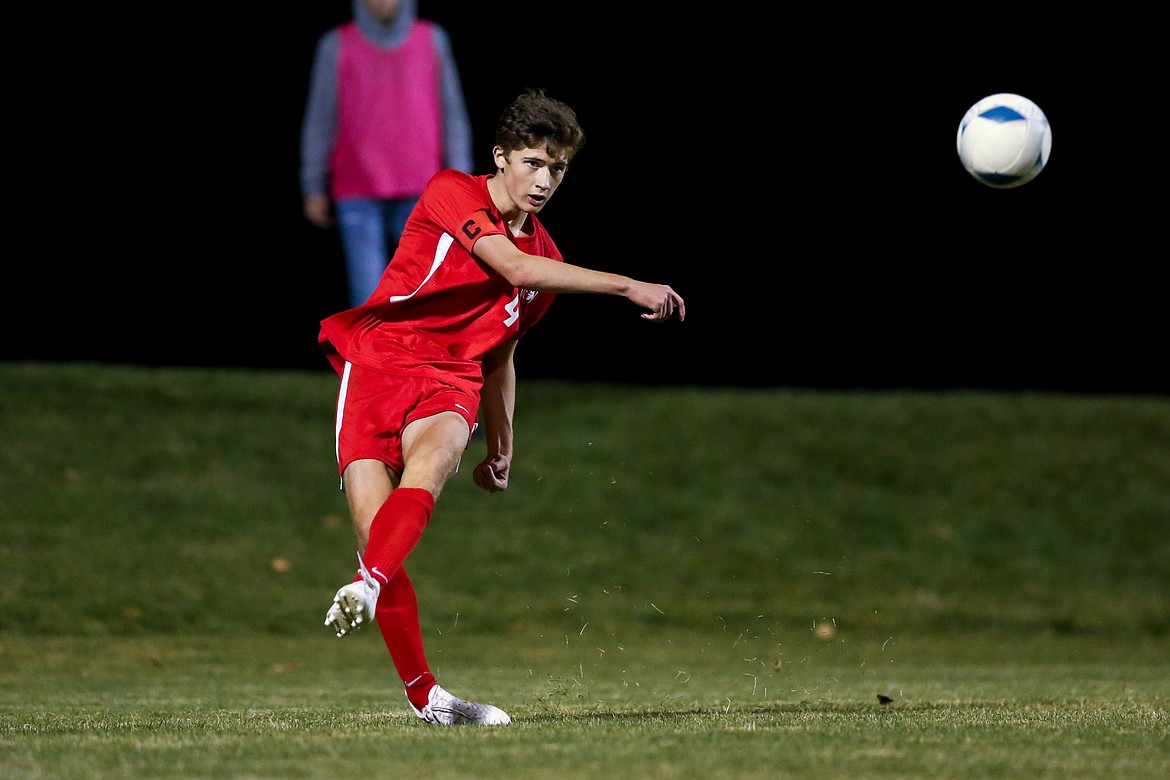 Junior Evan Dickinson sends the ball upfield during the 4A state championship against Bishop Kelly on Oct. 23. The centerback earned second-team all-state honors.
(Photo courtesy of JASON DUCHOW PHOTOGRAPHY)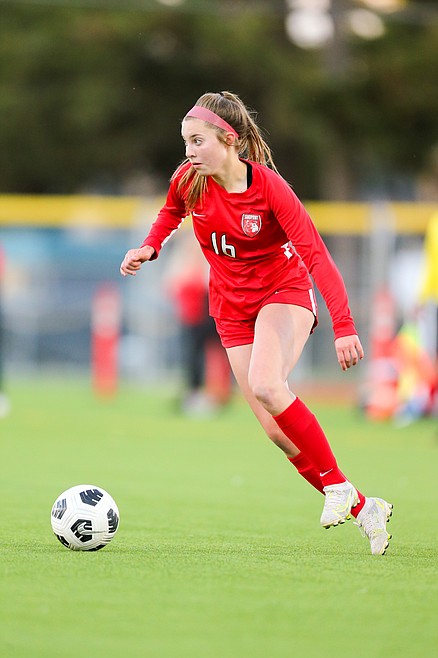 Senior Kylie Williams looks to make a pass during a game against Coeur d'Alene Charter on Oct. 7 at War Memorial Field. She grabbed second-team all-state honors.
(Photo courtesy of JASON DUCHOW PHOTOGRAPHY)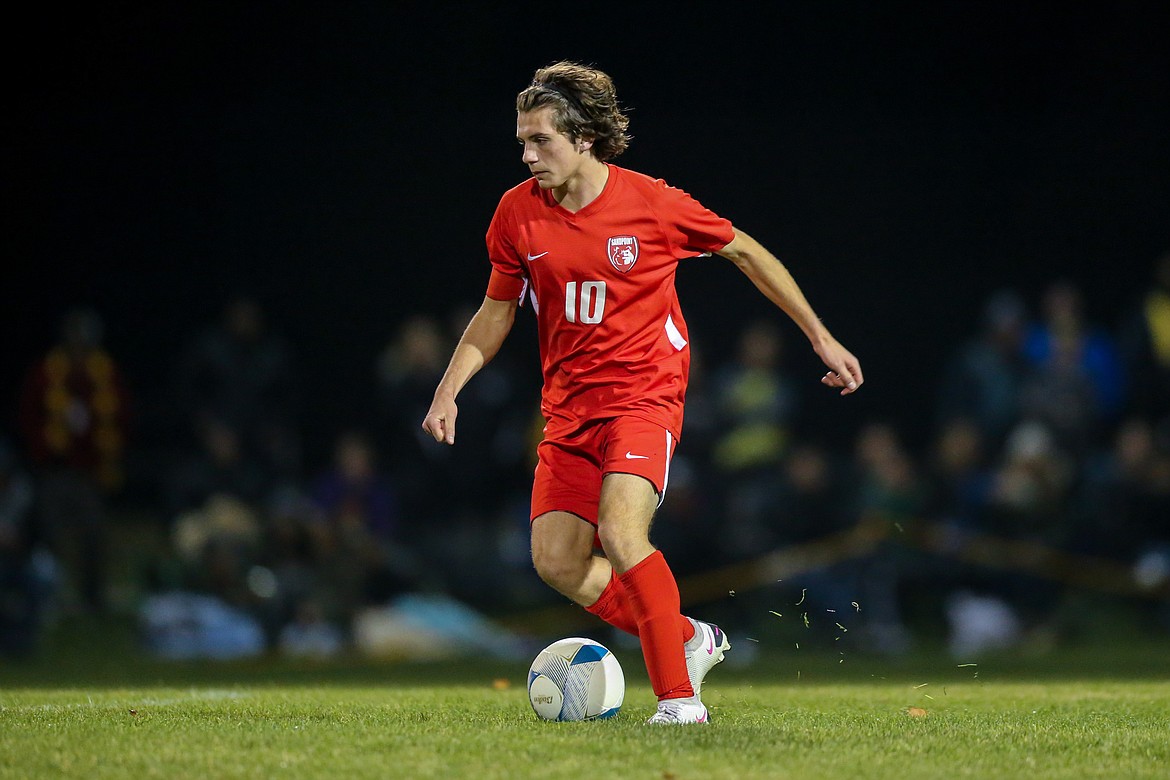 Senior Nolan Angell dribbles the ball upfield during the 4A state championship against Bishop Kelly on Oct. 23. He grabbed first-team all-state honors.
(Photo courtesy of JASON DUCHOW PHOTOGRAPHY)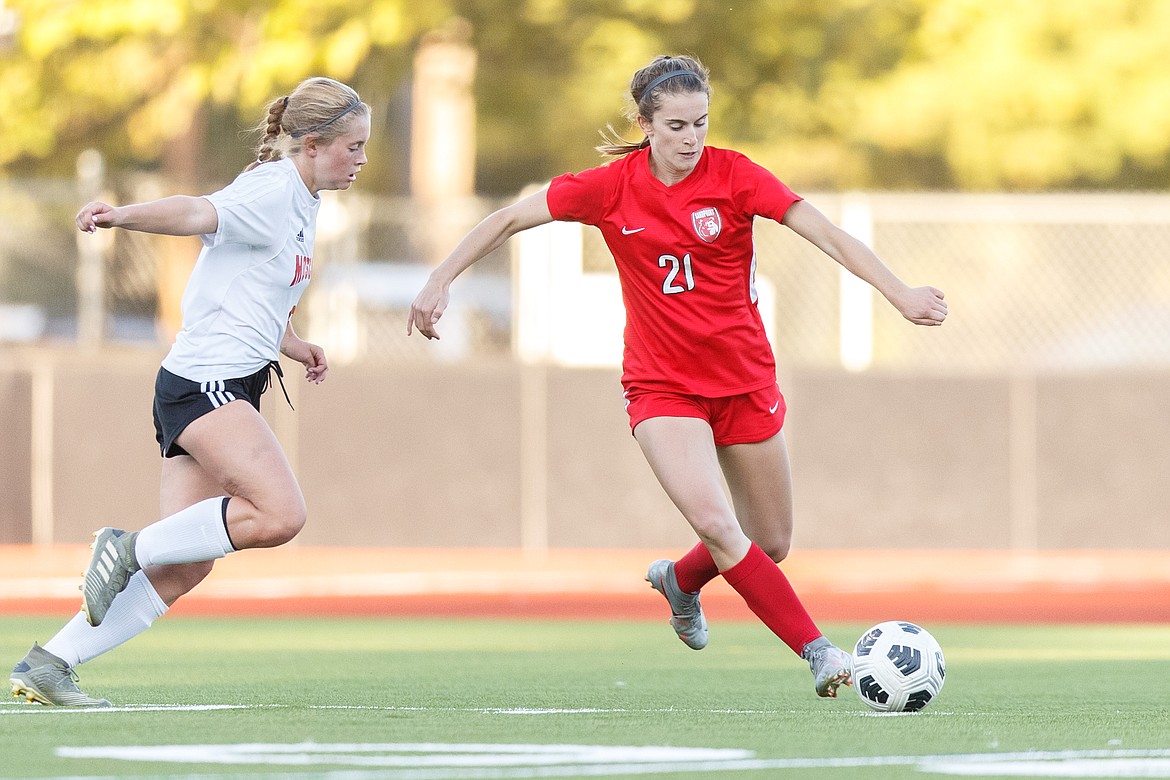 Senior Piper Frank looks for a teammate in a game against Moscow on Sept. 23 at War Memorial Field. She was named first-team all-state for the second time.
(Photo courtesy of JASON DUCHOW PHOTOGRAPHY)
Previous
Next
|
November 27, 2021 1:00 AM
Five Sandpoint athletes grabbed spots on the 4A all-state soccer teams that were recently released.
Senior Piper Frank garnered first-team all-state honors, while senior Kylie Williams earned a place on the second team. On the boys side, senior Nolan Angell nabbed first-team all-state honors, while juniors Evan Dickinson and Roman Jiles secured second-team honors.
The all-state soccer teams are selected by the United Soccer Coaches (USC) and Idaho High School Soccer Coaches Association (IHSSCA).
This is the second time Frank has been named first-team all-state. The Inland Empire League MVP finished with nine goals and nine assists this fall.
Williams led the Bulldogs with 12 goals this season to earn all-state honors for the first time.
This is also the first time Angell, Dickinson and Jiles have appeared on the all-state team. Angell was crowned league MVP for his play in the midfield this year, recording two goals and five assists.
Dickinson, a menace at centerback, received all-league honors for the third straight year, while Jiles helped Sandpoint secure seven shutouts this season at goalkeeper.
Recent Headlines
---