Chorale, orchestra practices begin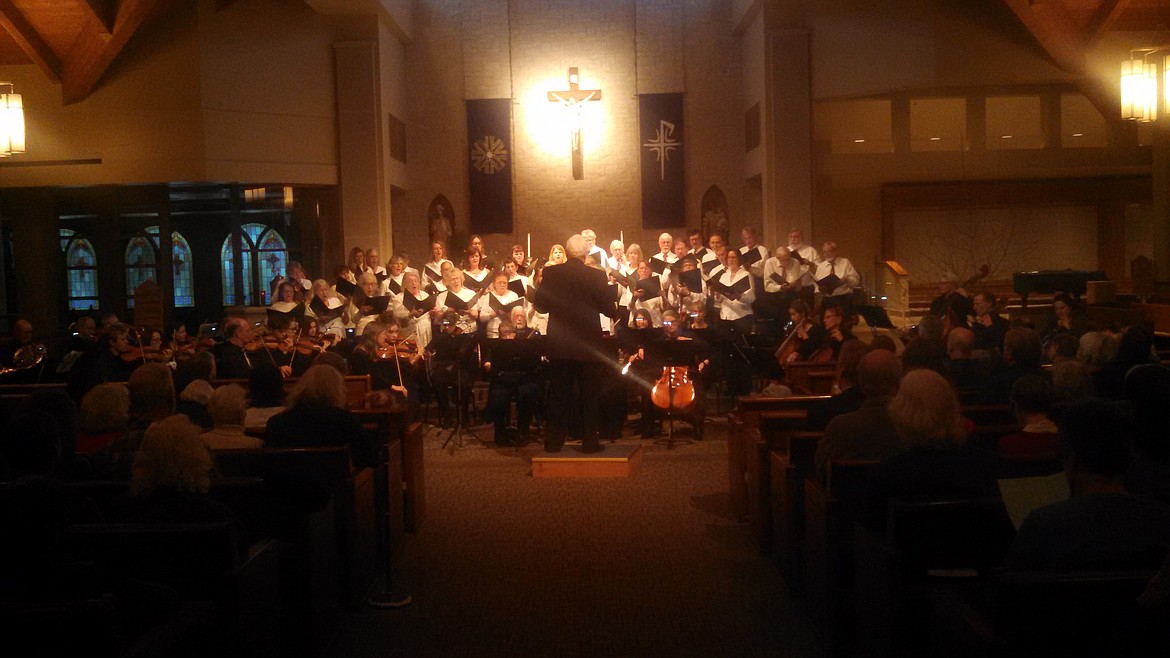 Pictured are members of the Pend Oreille Chorale and Orchestra in concert at St. Joseph's Catholic Church, 601 S. Lincoln, Sandpoint. Practices for the year's concerts start Monday, Oct. 4.
(Courtesy photo)
|
October 1, 2021 1:00 AM
The Pend Oreille Chorale will begin rehearsals on Monday Oct. 4, for their concerts scheduled Friday, Dec. 10, and Sunday, Dec. 12, at St. Joseph Catholic Church in Sandpoint. Practices are every Monday from 6-8 p.m. at the Seventh-day Adventist Church youth classroom at the west entrance.
Any interested singers are welcome to take part; prior experience is helpful but not necessary. Christmas pieces will be included in the program. Practice CDs made by Alan Ball will be provided, along with music. Please bring a three-ring binder.
The featured pieces this season, Vivaldi's "Gloria", will combine orchestra and chorale. Orchestra practices are 2-4 p.m. at the Gardenia Center across from the Sandpoint post office.
The next orchestra rehearsal will be Sunday, Oct. 3 from 2-4 p.m. Strings are needed; prior experience is necessary.
The orchestra's section will include other pieces, along with accompanying flute soloist Cynthia Horton. For both chorale and orchestra questions, please contact 208-946-9306.
---