Bonner County History - Oct. 7, 2021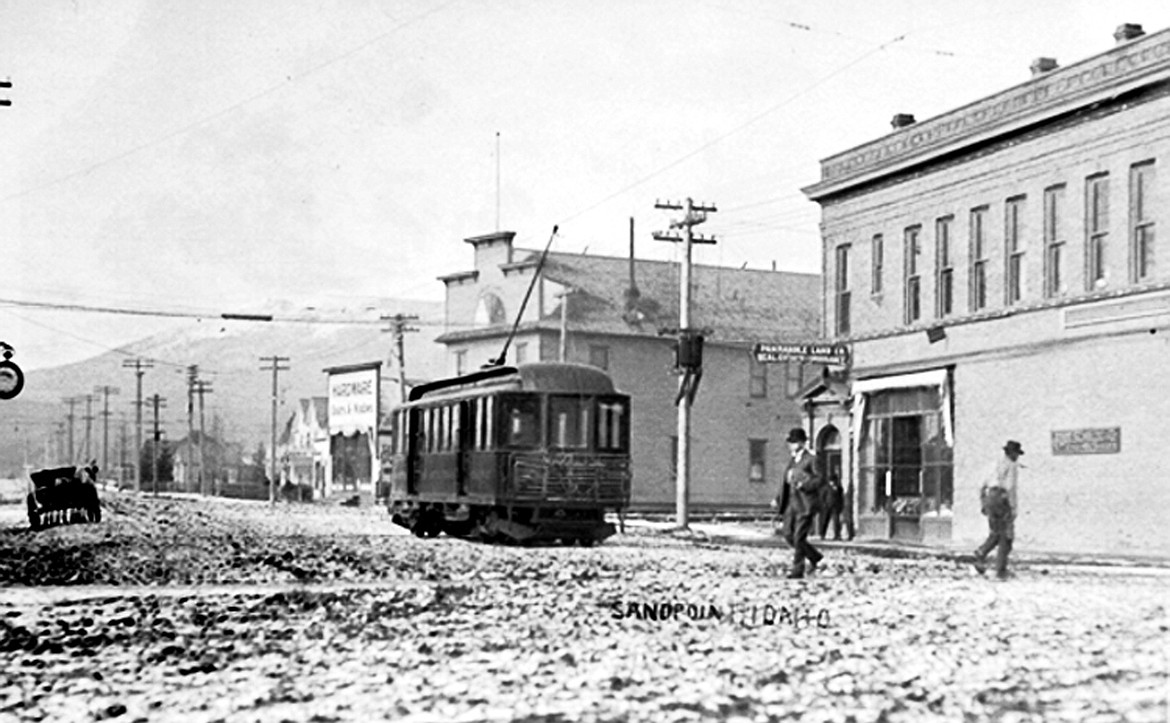 |
October 7, 2021 1:00 AM
From the archives of the
Bonner County History Museum
611 S. Ella Ave., Sandpoint, Idaho, 83864
208-263-2344
50 Years Ago
Sandpoint News-Bulletin
Oct. 7, 1971 – GRAND OPENING
Leroy Shaw, manager of Sandpoint Tire Town, formally observed a grand opening last weekend at his tire shop, located at Fifth and Alder [Note: in 2021, the location of the Nu-Way Wash-O-Mat].
•••
CHECK THESE PRICES – WHY PAY MORE?
Arden's Delicia Ice Cream, ½ Gal., 55c; Quaker Oats, Regular and Quick, 42-oz., 1st box, 49c; Golden Ripe Bananas, 12c lb.; U.S. No. 2 Russet Potatoes, 20 lb. Bag, 65c. Inks, Lake & Boyer.

•••
ALEXANDER CLOSES SHOP AND RETIRES
The highly respected A&A Machining firm on the Dover highway has discontinued operation due to the retirement of Hugh Alexander. His son and former partner, Curt, now working in Oregon, acquired the machinery, which was moved out last week. Hugh and Curt Alexander came to Sandpoint in April, 1965 and opened their shop. Mr. and Mrs. Alexander will move out of the apartment above the shop and occupy a small house built for them on Lakeshore Drive. Now he plans to take it a little easier and enjoy North Idaho.
•••
BIRTHS
Oct. 2 – Mr. & Mrs. Frederick Boyce, Sandpoint, boy, 6 lb. 3 oz.; Mr. & Mrs. Jimmie Pierce, Samuels, boy, 7 lb. 4 oz. Oct. 3 – Mr. & Mrs. Robert Alderman, Sandpoint, girl, 6 lb. 1 oz.; Mr. & Mrs. Robert Bombino, Priest River, boy, 6 lb. 8½ oz.
100 Years Ago
Pend d'Oreille Review
Oct. 7, 1921 – SNEAK THIEVES GET SILVER
Sneak thieves entered the home of Chas. Palmer at 502 Church [Note: in 2021, site of The Pie Hut] about 8 p.m. Tuesday, and got away with two or three dollars in small change. They ransacked the premises and took what change was in the house, but left Mrs. Palmer's watch, rings and other jewelry.
•••
CLARKSFORK FAIR DRAWS MANY EXHIBITS
The Clarksfork valley put on its prettiest fall attire for its third annual fair. As in previous years, many went from Sandpoint and points up the line, by train and auto, to spend Thursday at the fair. The early frost nipped much of the valley's garden truck throughout the county, and the exhibits were down a bit from last year, but the fruit exhibit and notably the apple display, was superior to that of last year.
•••
REVIEW LAUNCHES SUBSCRIPTION DRIVE
The Review wants 2000 new subscribers. The Review already enjoys the largest circulation of any newspaper in the county, but its scope of usefulness can greatly increase with a larger subscription list, a list that will surpass that of any paper in the entire Panhandle. Thus, we today announce a subscription campaign in which a brand new Ford Sedan, valued at $810, is first prize, a Victor talking machine, worth $150, second prize, with $75, $50 and $25 in cash prizes to follow and cash prizes to all contestants who remain in the contest to its close on Dec. 3.
For more information, visit the museum online at bonnercountyhistory.org.
---